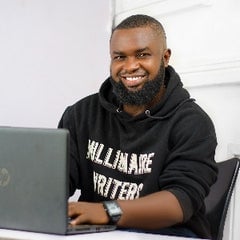 Toby Nwazor has 20 Years of Experience in B2B SaaS and reviewed accounting software at Sagenext since 2021 and has developed an extensive knowledge of accounting software and how unique business needs determine the best accounting software.
PUBLISHED MAY 15, 2023
It's time for the launch of the all-new QuickBooks Desktop 2023 version.On September 6, 2022, Ted Callahan, the head of Intuit's QuickBooks Accountant, announced that ProAdvisors and the Accounting community will be able to use the new products. And the general Quickbooks desktop 2023 release date is September 20th, 2022.

So, while the scheduled release is not set, we would love to introduce you to the new and improved features you will get in this year's product.

In the QuickBooks 2023 version, users will get four new unique features in QuickBooks Enterprise, QuickBooks Desktop Plus (Pro & Premier), and Accountant.
The Enhanced Features of QuickBooks Desktop 2023 are:
Feature Type
Latest Features in QuickBooks
Enhanced Features

Track Vehicle Mileage feature
Cash Flow Hub
Reports Optimization
Improved Banking Connectivity

On the Basis of Subscription Level

Item Categories feature
Expiration Dates feature for Advanced Inventory Serial/Lot Tracking users
Intercompany Transactions feature

Payment features

Upgradation to Payment Links and
A new Node Card Reader

Payroll features

Equifax employment/income verification
HCM with Guideline 401(k)
Since we have had in-depth knowledge about QuickBooks Desktop 2023, this article will be designed to help you learn more about the new products.

Now, let's read together about the QuickBooks Desktop 2023 Version.
QuickBooks 2023 New Features for Enterprise, Plus, and Accountant
Available for: The below-mentioned features are available for all the US-based and Canada for Enterprise (v 23), and Accountant, 2023 QuickBooks Desktop Pro and Premier Plus, users as of the initial (R1) product release.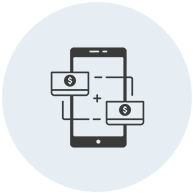 Improved Banking Connectivity
Features: The all-new QuickBooks Desktop 2023 offers improved banking connectivity using a better platform to solve your security and connectivity concerns.
Thousands of businesses using QuickBooks Desktop have downloaded their bank and credit card transactions using the traditional methods of bank connectivity via bank servers desktop offered.
These existing methods are vulnerable to security concerns and connection stability issues, which is why many banks have been moving toward API-based connectivity—the method used by QuickBooks Online.
With the Improved Banking Connectivity, online banking has been optimized in the following three ways:
It's now possible to connect to many different banks that previously did not offer direct connectivity but only made the bank downloads available.
The stability, interruptions, and experience of less downtime of banking connections will all improve.
QuickBooks Desktop will automatically retrieve the bank (or credit card) information and also automated download of banking data at user-specified intervals can be configured".
Banking menu -> Bank Feeds -> "Improved Banking Connectivity can be configured from here". It also is available by selecting Bank Feeds from the shortcut sidebar on the Home Screen.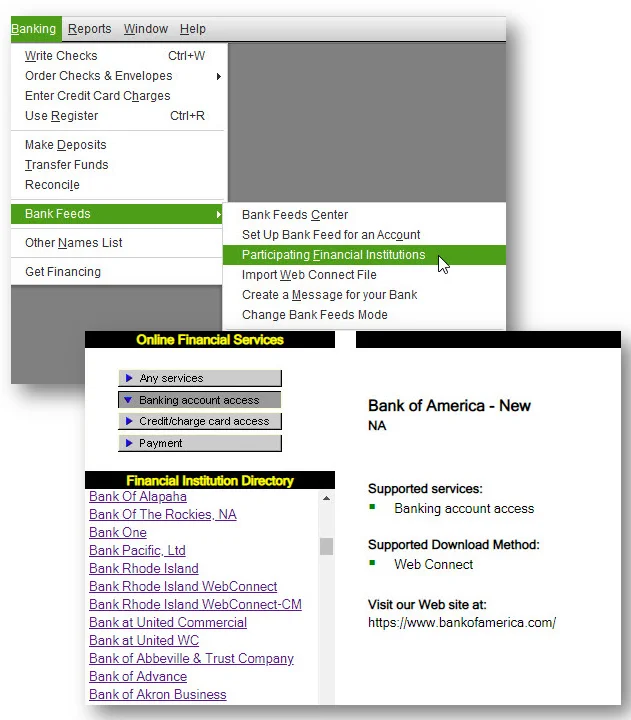 How does it work?
Find your Bank
Connect/Authenticate with your Bank
Link your bank account(s)
Download & review your bank transactions
Available for: This improved Bank Connectivity is available to all 2023 Desktop Plus, Enterprise, and Accountant users within the US as of the initial 2023 product (R1) release.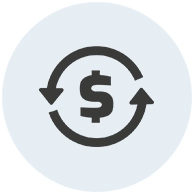 Cash Flow Hub
Features: Cash Flow Hub allows you to explore, track and manage your cash flow in the easiest way. It is your one-stop destination, which provides visibility into all the accounts that you want to monitor to track your cash position, including bank accounts, loans, and credit cards. From here, you can also manage your money-in and money-out transactions.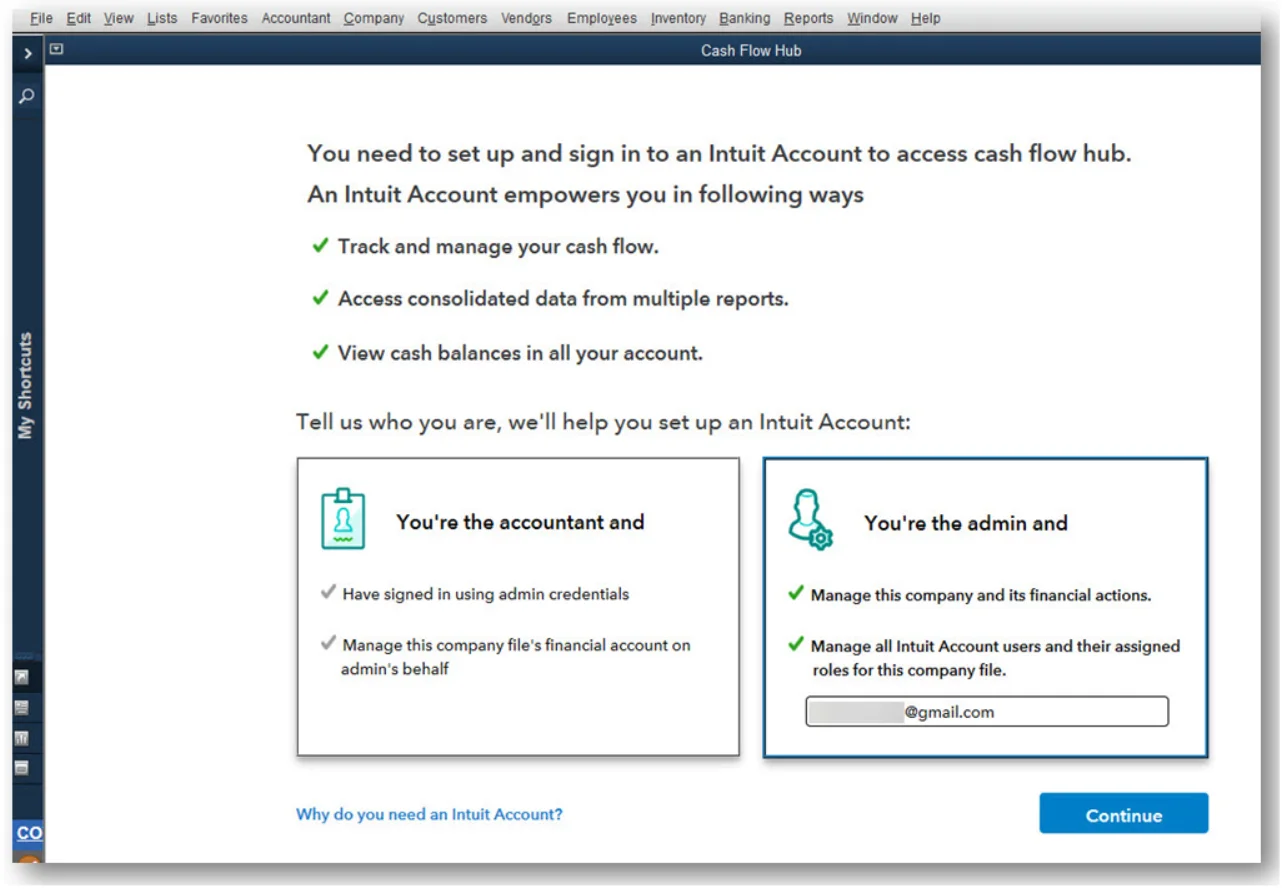 The Trends section of Cash Flow Hub graphically showcases how your balances are varying over time so you can identify key cash flow indicators that may affect your future cash position. This helps you plan for the future by understanding upcoming transactions that impact your cash flow.
What User can Manage via Cash Flow Hub?
Add accounts to the list of monitored accounts
Check account balances
Examine the cash balance trends
Track cash performance over a specified time period
Manage overdue bills and payments
Check any and all reports related to cash flow information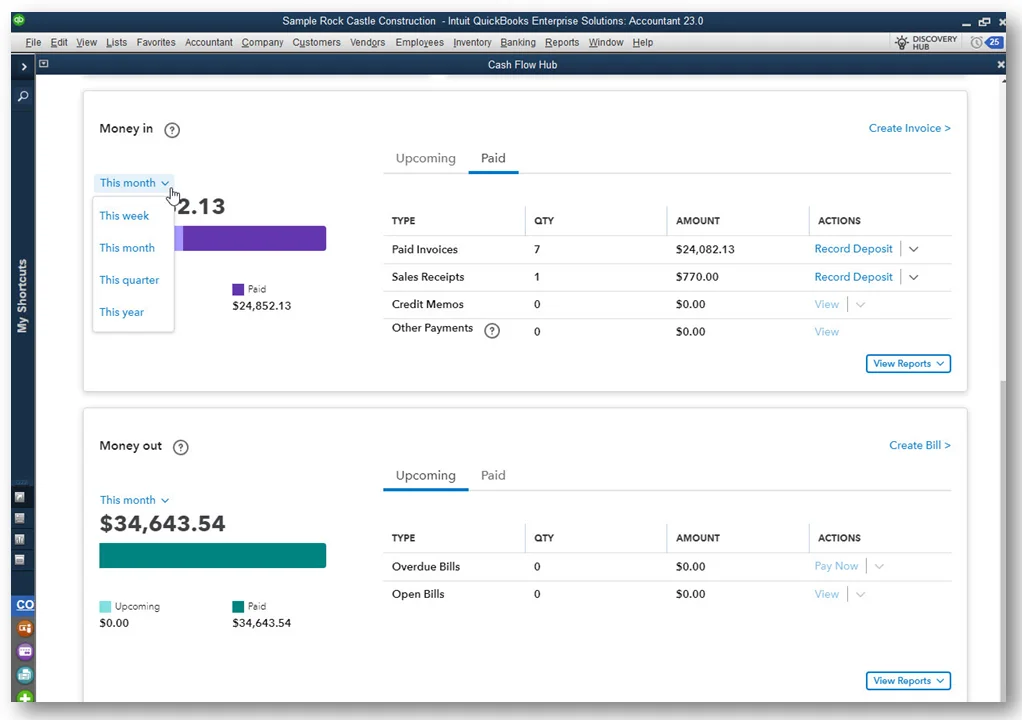 Available for: As of the first 2023 product (R1) release, Cash Flow Hub is accessible to all 2023 Desktop Plus, Enterprise, and Accountant users in the US. Either the Company menu or the Reports menu can be used to access it.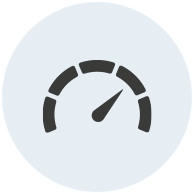 Track Vehicle Mileage
We know what you are thinking, "The Vehicle mileage is not a new feature to QuickBooks." And that's true. Although tracking mileage is not new, the process of tracking the mileage for the QuickBooks Desktop 2023 version is very different.
Features: QuickBooks Desktop 2023 provides an enhanced way for tracking and managing vehicle mileage. With this new feature, users can:
Add vehicles
Manage mileage rates
Manually add a trip
Get trips reviewed and approved
Track miles with the mobile app for iOS
Tip

Do you know - There's a new (iOS) mobile app that functions with QuickBooks to track vehicle mileage and integrates it into your QuickBooks Company file. Currently, the new app is available only on the Apple Store.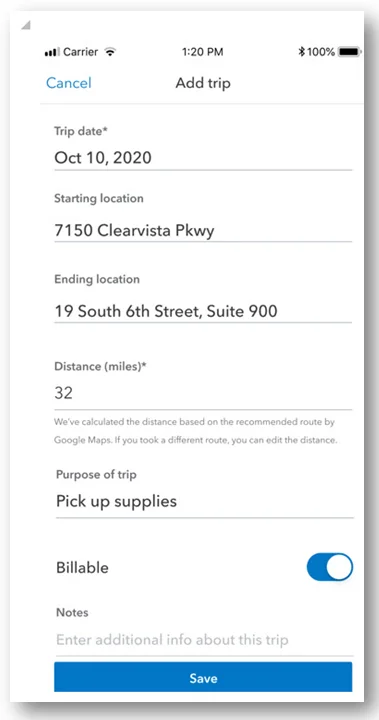 You no longer need to worry about manually noting the odometer readings of your business trips. The miles will be calculated for you after when you will utilize the "start" and "end" locations for your trip.
You also won't need to worry about tracking the current IRS mileage rate since QuickBooks will automatically fetch that rate for you and use it to calculate each trip's mileage expense.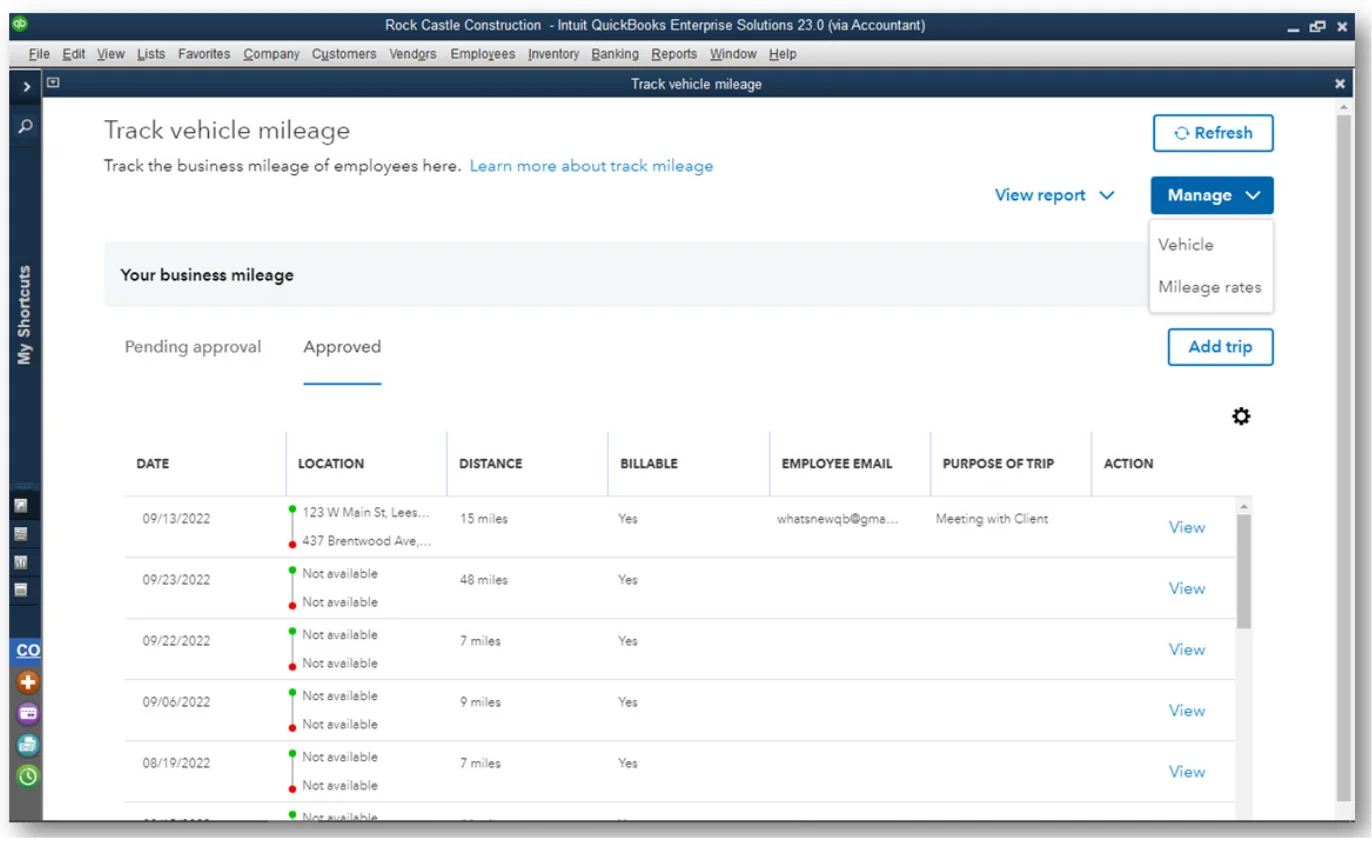 Additionally, when trips are sent to the user's QuickBooks Desktop from the QuickBooks Mobile app (or Desktop), they are then available for approval by the employee's manager (or supervisor). Once approved, it will be simple for you to bill your clients.
Available for: Track Vehicle Mileage is accessible to all 2023 Desktop Plus, Enterprise, and Accountant users within the US as of the initial QuickBooks 2023 product (R1) release. It is accessible through the Company menu.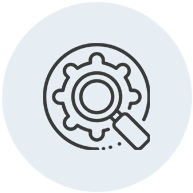 Report Optimization
Feature: For the QuickBooks Desktop 2023 version the enhancements done on the back-end will definitely make report compilation very fast for larger company file sizes (>300 MB).
Report compiling time has frequently been an issue for users with large company files that are much more complex reports within QuickBooks. A depiction of such types of reports is the A/R Aging Reports.
Available for: As of the first 2023 product (R1) release, Report Optimization is available to all 2023 Desktop Plus, Enterprise, and Accountant users in the US and Canada.
QuickBooks 2023 Latest Features Especially for the Enterprise and Accountant Users
Available for: QuickBooks Enterprise (v 23) subscribers depending upon their subscription level and all the QuickBooks Enterprise Accountant users. (These features are available to users only within the US as of the initial 2023 product year release.)
Features: In the QuickBooks Enterprise 2023 users can manage their inventory more efficiently with user-defined Inventory Item Categories.
QuickBooks Desktop only had a few options for defining the inventory items:
Item Name/Number
Purchase Description
Sales Description
Manufacturer's Part Number
The only way a user could establish a hierarchy of their inventory items was to define the item as a sub-item of another item.
Tip

The previous edition of QuickBooks did not provide any practical way to track or report on items using this type of naming/numbering convention. But with QuickBooks 2023, users can establish a hierarchical system for their Inventory items by creating up to four (4) levels of subcategories.
How to Use the New Inventory Item Categories?
At first, Company File Administrators should Turn On this feature in the Items & Inventory Company Preferences.
Users can now easily create and assign categories to their Inventory Items.

Tip

Add/Edit Item option of the Item list provides access to Item Categories. Additionally, the Item list is accessible from the either Lists orInventory menus or the Items and Services icon below the Company section of the Home Page.

Third, users can run several item-related Inventory reports, including the new Category field in those reports. Users can also view, filter, or sort report items by category.

This new feature allows users to define items almost any way they want to represent them and helps limit abuses of the item/sub-item naming convention which occasionally make reports meaningless. For example, when they post transactions to the parent item instead of the sub-items.
Available for: As of the initial (v23) product (R1) release, Inventory Categories are available to all QuickBooks Enterprise (v 23) subscribers in the US and Canada, including Enterprise Accountant subscribers.
Keeping Track of Intercompany Transactions
Highlights: Accountants and Bookkeepers have been struggling to guarantee that transactions were correctly and accurately recorded or not. Because businesses with multiple related companies had to manually create the same transaction in multiple QuickBooks company files to accurately record intercompany financial activities in turn resulting in duplication of work leading to frequent errors that originated from wrong information entry.
Available for: As of the initial product (R1) release, US-based Diamond, Enterprise Platinum subscribers, and Enterprise Accountant users can now connect to the different QuickBooks Company files, post intercompany transactions (bills/checks) with the related companies, and monitor the required business-to-business transactions.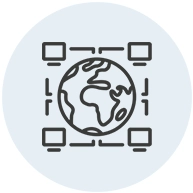 Using Intercompany Transactions
First, create an Intercompany connection between two different, but interlinked QuickBooks Company files. For e.g., this can be a subsidiary as well as a Parent or Holding company.
Secondly, you should sign in to your Intuit account for both company files before starting to build the connection within your QuickBooks Desktop.
Now, you will build a connection from the Parent Company using the Intercompany Transactions option under the Company Menu or the Intercompany Transactions icon inside the Company section of the Home Page of QuickBooks Enterprise.
Now, further, you will have to Add or Select "Due to" and "Due from" accounts for initiating the Company file.
Then you send a request to the targeted Company to become part of this connection.
The targeted Company will accept or reject the Parent Company's awaiting intercompany connection (request).
To draft an Intercompany Vendor Bill or Check from the parent company to the related company, write the bill transaction normally after clicking the "Intercompany Transaction" button on the right side of the Main menu at the top.



Once it is saved, the transaction is posted in the "Sent for Approval" area of the Parent Company's Dashboard and the Pending section in both the related (receiving) company's dashboards.
The Pending section of the Intercompany transaction dashboard contains the transaction that the related (second) Company receives.
The Parent company's proposed transaction may be accepted or rejected by the Related Company. A journal entry with the Due To and Expense Account is posted once the transaction is approved.
The related companies "Approved" or "Rejected" section of the Dashboard consists of all the transactions. If approved, the entry in the Dashboard's Approved section allows you to view the corresponding journal entry.
With this, the Parent Company's Intercompany transactions Dashboard displays the pending transaction has now moved to the Approved tab with a status of Approved. The transaction moves to the rejected section if it is rejected.

This brilliant new Enterprise feature has long been required. When companies share a lot of business expenses, it can save a lot of time for those businesses that have multiple related companies.
Expiration Dates
Available for: Enterprise Platinum and Diamond subscribers, along with Enterprise Accountant users in the US and Canada, will be able to manage their inventory more efficiently with expiration dates, as of the initial product (R1) release.
Highlights: Until now, businesses have either attempted to use QuickBooks custom fields or used third-party solutions to track inventory expiration dates. While custom date fields inside QuickBooks Enterprise could be configured to record dates, the existing reports were not made to track custom date fields sequentially, making them incapable of tracking expiration.
These issues are fixed by the new QuickBooks Desktop 2022 Expiration Date feature since users can not only add expiration dates to the lot or serialized products and view those dates in sales transactions but can also generate reporting based on expiration dates.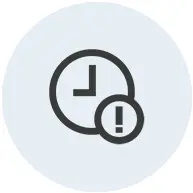 Using Expiration Dates
Initially, the Company file Admin must turn this feature on from the Items & Inventory Company >> Advanced Inventory Settings >> Serial/Lot No. & Expiration >> Expiration Date.
Secondly, add expiration dates to the inventory items and serial or lot numbers during the receiving/purchase.
Third, view the expiration date on sales items with the serial or lot numbers.
At last, run a serial/lot numbers report and get the expiration date of your product.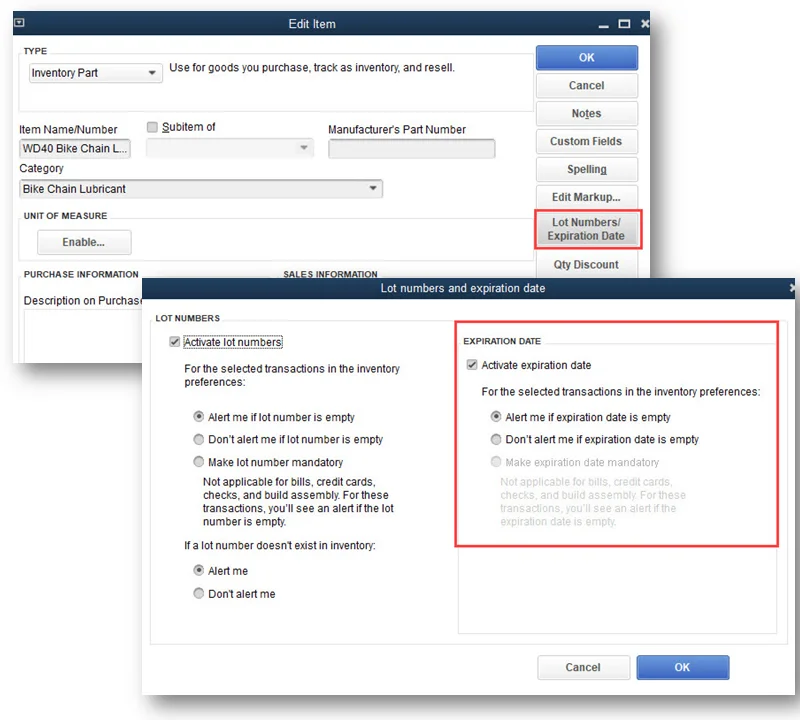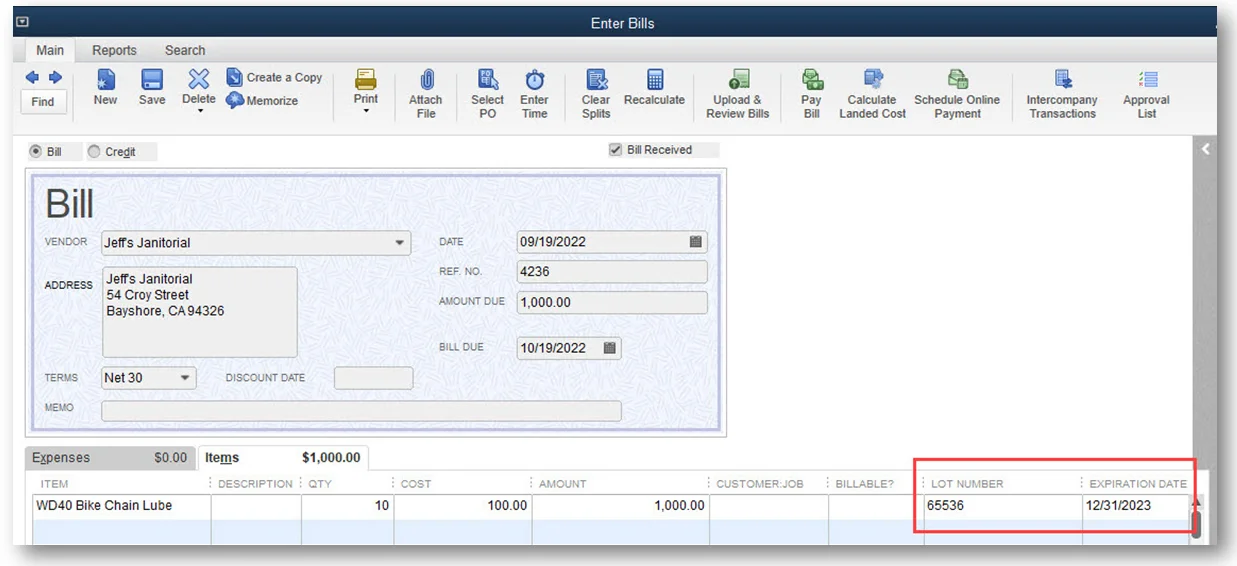 Most QuickBooks Enterprise users will be delighted with this long-needed product improvement.
Want to Securely Host QuickBooks Enterprise on Cloud?
QuickBooks Desktop 2023 Payroll-related Features
Available for: QuickBooks Desktop Payroll subscription that is in addition to any standard QuickBooks subscription until it's part of a combination package. Depending on the payroll-related feature, the type of payroll subscription may vary.
Income Verification/Equifax Employment
Highlights: For active Desktop Payroll subscribers, Equifax and QuickBooks Desktop 2023 have partnered to automate the verification of employment and income information requests.
This means that employees will typically get assessed for a loan, or credit, a lot quicker than before.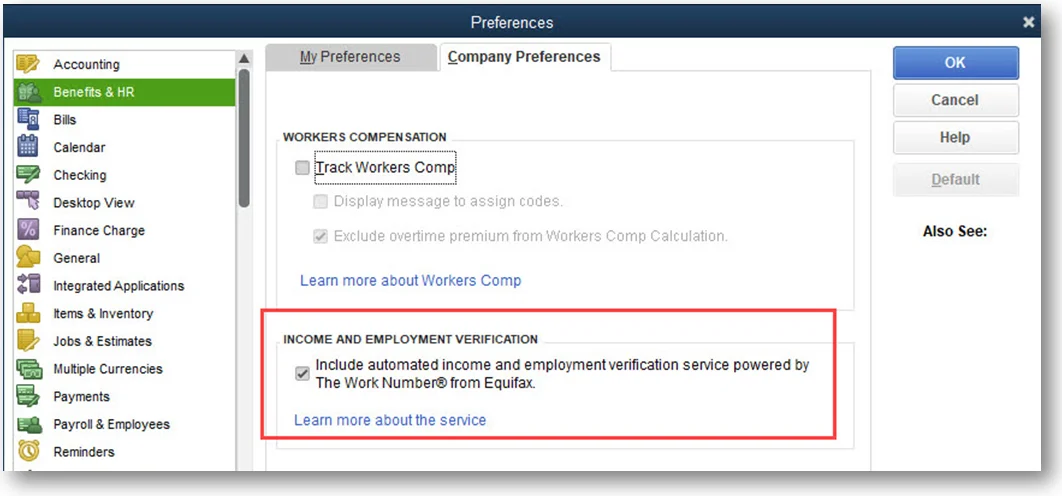 The QuickBooks Desktop preferences now have a Benefits and HR tab. There is a section titled Income & Employment Verification of the Company Preferences (QuickBooks >> Edit >> Preferences >> Benefits & HR >> Company Preferences >> Income & Employment Verification).
Let's say a company with an active payroll subscription decides not to engage in this new program offering. In that case, unchecking the box in this preference will let the Company file Admin to "Opt Out" of this new feature.
Manage Your Organization's Payroll with Efficiency
HCM with Guidelines 401(k)
Features: Employees benefit greatly from retirement plans. In case users have a subscription to QuickBooks Desktop Assisted Payroll, QuickBooks has partnered with Guideline to offer users of QuickBooks Desktop affordable, fully integrated 401(k) plans.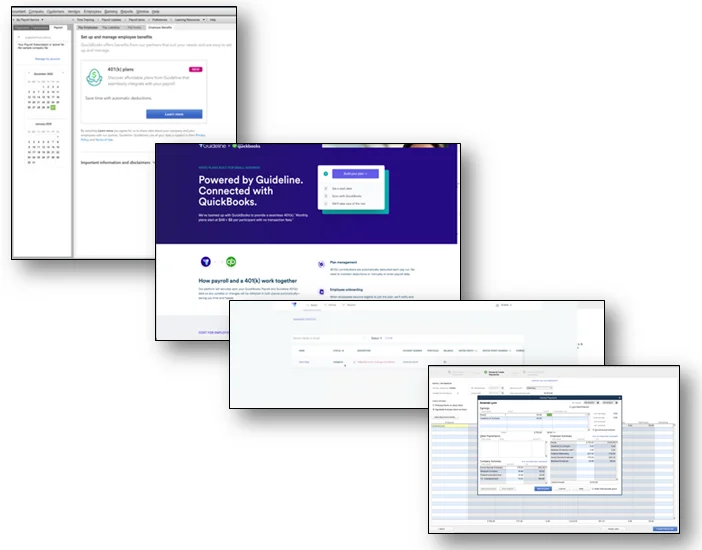 Within QuickBooks Desktop, users can set up a plan that works for their company and employees. There are no additional steps for them to undertake once they are set up and run the assisted payroll with their new contributions because the info and contributions are sent automatically toGuideline then.
Through QuickBooks Desktop Assisted Payroll now it's simple and economical to provide your employees with a 401(k) plan in your company with the new offering.
From a selection of plan options, you can now pick the one that best meets the requirements of your company and your employees.
Setting up the contributions and deductions for the 401(k) plan is simple with QuickBooks Desktop Assisted Payroll.
The plan is administered by Guideline, who also takes care of your reporting, compliance, and retirement plan maintenance.
QuickBooks Desktop 2023 Payment-related Features
Available for: QuickBooks Payments accounts, which are subject to eligibility criteria, credit, and application approval.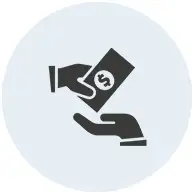 Enhanced Payment Links
Highlights: In 2022 Payment Links for QuickBooks Desktop was made available by Intuit as a way to send a payment request to a customer and accept money without creating an invoice. Additionally, for 2023 QuickBooks Desktop, an active QuickBooks Payments account, has had improvements to this feature that makes it even simpler and quicker for users to accept the payments.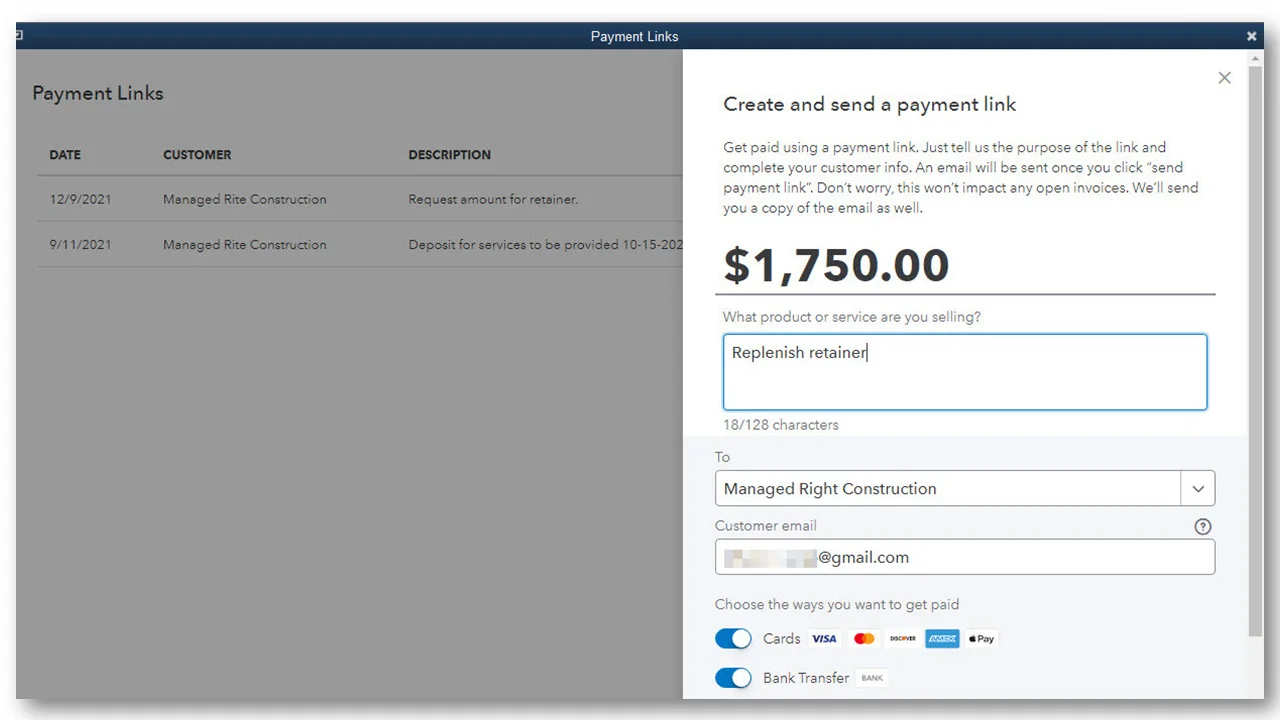 Since now you can directly link payments and deposits to your customers, QuickBooks Desktop users can create and send a payment link (trackable within QuickBooks) and accept payments or deposits without the need for a form, invoice, or other transactional forms.
With the improved Dashboard, you can also monitor all Payment Links and their payment updates, as well as follow up on any already-existing links by reminding recipients of any unpaid Payment Links that are pending.
Available for: All users of QuickBooks Desktop 2022, Pro/Premier Plus, QuickBooks Enterprise (v 23), and QuickBooks Accountant versions in the US will have access to this improved functionality. However, a QuickBooks Payments account is necessary to Send Payment Links.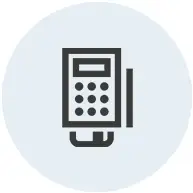 New Node Card Reader
Highlights: QuickBooks Desktop now supports a new card reader. Yes, a new reader has now been introduced that enables you to accept contactless cards, Apple Pay, Google Pay, and a variety of other forms of payment from your clients.

Additionally, since QuickBooks Payments is integrated with QuickBooks Desktop, when you start using the new QuickBooks Node Card Reader, the payments you receive are automatically recorded and matched, ensuring that your books remain organized without any additional work on your part.
An active QuickBooks Payments account is necessary to use the new Node Card Reader for QuickBooks Desktop.
Quickbooks Desktop 2023 Price Increases
Highlights: The upcoming release of QuickBooks Desktop (and related) products in 2023 will bring price changes and other product changes, according to the announcement from Intuit. All QuickBooks Desktop Products will now be sold at full MSRP without any discounts in any channel.
The costs for QuickBooks 2023 Desktop are as follows:
| Plans | Price |
| --- | --- |
| QuickBooks 2022 Desktop Pro Plus | $549 |
| QuickBooks 2022 Desktop Mac Plus | $549 |
| QuickBooks 2022 Desktop Premier Plus | $799 |
| QuickBooks Desktop Enterprise 23.0 | Prices Remain the Same for the 2022 version |
| QuickBooks 2022 ProAdvisor - Premier Bundle | $799 |
| QuickBooks 2022 ProAdvisor - Enterprise Bundle | $1299 |
Planning to Purchase Genuine QuickBooks License?
An Intuit Authorized QB License Provider
To Sum It Up!
The above write-up covers everything you need to know about the new QuickBooks Desktop 2022 product. In case you have any other questions in mind related to QuickBooks, then feel free to consult with our sales team by calling on +1.855.922.7243 (Toll-Free).
FAQs
Will QuickBooks Desktop be Discontinued in 2023?
Yes, QuickBooks Desktop is to Discontinue from February 1, 2023, but only in the UK. Beyond this point, QuickBooks Online will still be accessible there.
Can I still use QuickBooks Desktop?
Yes, why not! QuickBooks Desktop is only to discontinue in the UK and that too from February 1, 2023. Other than the UK, QuickBooks Desktop 2023 will be available for general release on September 20, 2022.
What are the ProAdvisor® Bundle License Changes?
The ProAdvisor bundle license changes include the modification of the 2023 QuickBooks Desktop Accountant and Enterprise Accountant licenses to comply with the terms of our annual ProAdvisor bundle subscriptions. The 2023 ProAdvisor bundles will provide support until May 31, 2024, or till the most recent version is available during the term of your active subscription, in accordance with the policy "Discontinuation and End of Software Support."
Awards & Recognitions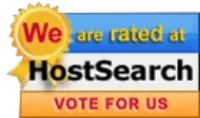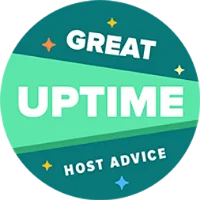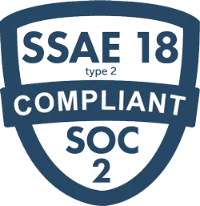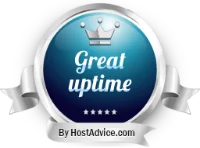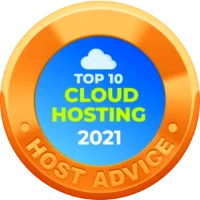 Trusted Partners