Sales/Support ( Toll Free )+1-855-922-7243
QuickBooks Cloud Hosting: The Future of Accounting
Modern Professionals Like You Deserve Efficient Tech Solutions for Enhanced Productivity
QuickBooks Hosting on cloud services allow multiple users to access the hosted application and company files remotely with the same desktop feel and features of the desktop version with added compatibility, scalability, flexibility, and security advantages. QuickBooks Cloud Hosting has evolved as an innovative approach to curb the challenges posed by the traditional desktop-based accounting practices.
Fixed Accessibility
Workspace Rigidity
Limited Concurrent Users
Inconsistent Data Backup
Costly In-house Server Setup and Maintenance
Anywhere, Anytime Access
Multi-user Collaboration
No IT-related Hassles
Top-notch Data Security
Automated Backup
Hosting QuickBooks Desktop on High-performance Servers
Get the Power of the Desktop Program with Freedom of Cloud
Moving your QuickBooks on the cloud ecosystem allows you and your team to get hold of all the tools and features of the accounting program while gaining cloud's flexibility, reliability, and security - all at affordable monthly charges.
Which Versions of QuickBooks Can You Host?
Sagenext Cloud Servers can Accommodate All QuickBooks Desktop Versions
Host all versions and editions of Windows-based QuickBooks program in a secure, multi-user cloud environment. Whether you are using the US, Canada, or the UK edition of QB Enterprise, Premier, Pro, or POS, you can get customized, affordable monthly, half-annually, and annual QuickBooks hosting plans as per your specific requirements.
Why Does Your Accounting Business Need
QuickBooks Hosting?
QuickBooks Hosting Pricing & Plans
Everything You Need to Know
Note: Our all packages come up with standardized set of features and freebies as listed below.
Features
US-based Data Centers
Bank-grade Security
HIPAA Compliant
Multi-User, Multi-Device
Automated Backups
All Add-ons Supported
---
Freebies
24x7 Tech Support
MS Excel and Word
Adobe Acrobat Reader
Universal Printing Solution
Why Host QuickBooks with Sagenext?
More Reasons for You to Make the Decision
Intuit Authorized
Being an Intuit Authorized QuickBooks Solution Provider, Sagenext is trusted by CPAs, bookkeepers and accounting professionals, and small business owners for their day-to-day operations.
US-based Data Centers
With data centers located in the USA, moving your accounting program to Sagenext's servers means your data will never go out of the nation. In short, your data is safe under US Data Security and Privacy Laws.
Customizable Platform
Whether you are a solo user or have multiple team members accessing the QB Company files, you can customize your cloud platform like the way you want for operational efficiency.
Reduced Cost of Ownership
No need for an expensive IT-infrastructure setup nor a dedicated team to manage it. Switch to Sagenext cloud for the same QuickBooks Desktop-like experience without overstretching your operational expenses.
Compliances and Regulations
All of our data centers are SSAE-18 Type-II (SOC-2) certified along with being HIPAA and PCI DSS compliant, which grants SLA-backed 99.9% uptime and high data availability.
24x7 Tech Support
Sagenext Technical Support Team features Microsoft-certified professionals, who are available all day, every day via phone, email and live chat for troubleshooting and technical guidance.
QuickBooks Hosting Vs QuickBooks Online
Why cloud-based QuickBooks is Better?
| Features | QuickBooks Online | QuickBooks Hosting |
| --- | --- | --- |
| Accessibility | Web | Web and RDP |
| Technical Support | Limited Support | 24x7 |
| User Interface and Customization | Limited Features | Same Desktop features and user experience |
| Full Desktop features | No | Yes |
| Pricing structure | Fixed pricing | Pay-as-you-go |
| Backup and disaster recovery | Limited | Yes |
| Multiple License | Only QuickBooks Online | Pro, Premier, Enterprise & Pos |
Integrate 200+ QuickBooks Add-ons on the Same SSD-Server
Make the Most of Cloud-Based QuickBooks
Add more power, features, and functionality to your favorite accounting software by integrating your desired 200+ QuickBooks Add-on on the same cloud server where you have hosted QuickBooks Desktop application. Hundreds of CPAs, accountants and small businesses rely on third-party tools to enhance their productivity and give their practice a competitive edge.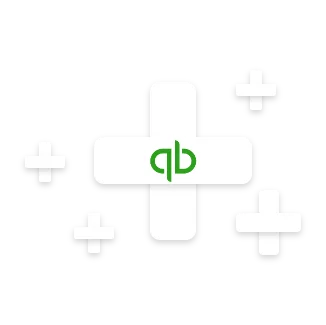 Partnered with

and

to Deliver World-class Infrastructure and Uncompromised Security
Sagenext Cloud with Top-notch Security
For 360° Data Protection
For us, ensuring data integrity and security remains at the forefront of our cloud operations. We have implemented enterprise-grade security measures to help protect your hosted QuickBooks Desktop Program and associated data from any possible cybercrime and data theft at all levels - virtual and physical.
256-bit Encryption
Multi-Factor Authentication
Network Firewalls
24x7 Monitoring
Anti-Malware & Anti-Virus Programs
Intusion Detection and Prevention System
Credentials




3 Simple Steps to Host QuickBooks Desktop on Cloud
The Sagenext Proven Process
Pick the Right Plan
Talk to a representative for a suitable QuickBooks hosting service according to your requirements.
Share QuickBooks Details
Share your QuickBooks license to begin your cloud hosting services. If you don't have it, you can buy it from us.
Cloud Setup
As per your users, RAM and storage requirements, you can customize your QuickBooks cloud desktop. Get your cloud based QuickBooks setup done within 5 hours.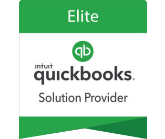 Intuit Authorized QuickBooks Solution Provider
Buy Genuine QuickBooks Products
As a proud member of Intuit Authorized QuickBooks Solutions Provider (QSP) Program, we are authorized to genuine QuickBooks license of Intuit applications and business solutions at comparatively low prices. We work closely with Intuit and its affiliates and distribution partners to help CPAs, accounting professionals and SMBs evaluate, purchase, customize and deploy essential programs to meet their diverse requirements.
Give Your Accounting Practice a Competitive Advantage
Buy QuickBooks License
Delivering Best-in-Industry QuickBooks Hosting Services
Check out what our clients have to say about Sagenext



"Easy Data migration, Lowest Pricing"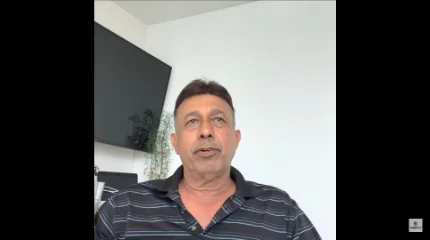 QuickBooks Cloud Hosting FAQs
What is QuickBooks Hosting?
QuickBooks Desktop Hosting let you access businesses from cloud server in efficient way to streamline their accounting and financial data anywhere, at anytime. With QuickBooks Cloud hosting, businesses can enjoy the benefits of scalability, accessibility, collaboration, automatic updates, integration, and cost-effectiveness. It eliminates the need for expensive hardware and IT support.
---
Can I host my own QuickBooks?
Yes, you can host your own QuickBooks on Sagenext Cloud. All you need to do is choose between shared and dedicated quickbooks dedicated server hosting plans and share your application's license number and product code with Sagenext to get started with cloud.
---
How much does it cost to host QuickBooks?
QuickBooks Hosting pricing anywhere start from $25 to $50 per user per month for a shared plan with limited features, while a dedicated plan with additional features can cost $50 to $100 per user per month. At Sagenext, shared hosting plans start at $33/User with 5 GB of Storage while Dedicated Hosting are from $59 onwards per month with 6 GB of storage per user with free 200+ Add-ons. No hidden charge applies and a 7 days free trial without credit card.
---
What are the requirements to host QuickBooks on the cloud?
Hosting QuickBooks requires you to share the license or subscription details of the QuickBooks Desktop application. In case you don't have the license, you can purchase it directly from Sagenext as we are an Intuit Authorized QuickBooks Solution Provider.
---
Which company is best for QuickBooks hosting services?
While there are quite a few QuickBooks hosting service providers, Sagenext has earned a name for itself for its state-of-the-art cloud platform, data security, and 24x7 technical support.
---
What is the difference between QuickBooks Hosting and QuickBooks Online?
QuickBooks hosting means hosting the desktop version of the accounting software on the cloud whereas QuickBooks Online is the stripped-down cloud-based version of the software. Read More about QuickBooks Hosting vs QB Online.
---
Can multiple users use QuickBooks at the same time?
Yes, multi-user access is supported by the hosted QuickBooks Platform. All the authorized members can access, share, edit and work on the same company files from anywhere at any time simultaneously.
---
How do I move QuickBooks Desktop to the cloud?
You can complete the registration form with required details like application name, number of users, license number and product code. Once we get these details, our team can set up your cloud account and move your data to the cloud and help you get started.
---
Will hosted QuickBooks work like my QuickBooks Desktop?
Yes. Hosting QuickBooks on cloud servers means moving the same desktop-based application on the cloud. It gives you the ability to access and work on the same application with the same features and tools from any internet-connected device.
---
Deciding factors to choose QuickBooks hosting provider!
Here are some deciding factors to consider when choosing a QuickBooks hosting provider: Security,Reliability,Scalability,Customer Support,Integration,Cost,Reputation
---
Can I add or remove users from my QuickBooks cloud hosting server?
Yes, you can remove or add users at will with no limitation as such. This is one of the biggest benefits of using the cloud which helps to keep a check on the cost.
---
Does Intuit host QuickBooks?
As of now, Intuit doesn't host QuickBooks Desktop. As an alternative, Intuit offers QBO, which has very limited features and is only suitable for small business accounting.
Awards & Recognitions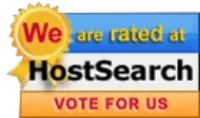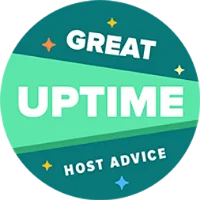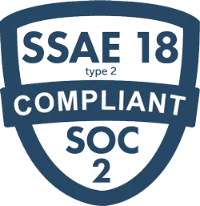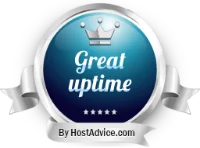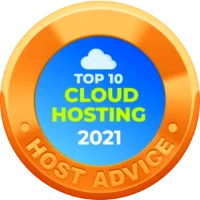 Trusted Partners
Sagenext Infotech LLC is an independent cloud hosting company that hosts legally licensed QuickBooks, Sage Products, and other tax and accounting applications. Copyright © 2023 Sagenext Infotech LLC. All Rights Reserved.