As a small business owner or financial expert, you are often in the market for accounting solutions to help with your business.
You need accounting software that targets businesses like yours, helps you monitor your income, and expenses, and tracks the financial health of your business.
In this guide, we look at one of the market's favorites, QuickBooks Online. We answer your pressing questions, weigh your options and help you make a choice.
Let's begin!
What is QuickBooks Online?
QuickBooks Online is cloud-based accounting software that can help you monitor your income and expenditure and even track the financial health of your company or business. You can use this software to create invoices, generate reports, pay bills, and even prepare your taxes.
Developed by Intuit, QuickBooks Online has many web-based features like remote payroll assistance, online banking, electronic payment options, and even better mail functionality.
QuickBooks Online boasts of an easy-to-understand operating system fit for everyone, from freelancers to business owners. So, even if you are a business owner without an accounting or financial background, you will find it easy to use this accounting solution.
QuickBooks Online offers flexible access to your financial data with ready-to-use templates and a user-friendly interface.
How QuickBooks Online Works?

QuickBooks Online runs on either a monthly or annual plan, and upon signing up, you gain access to the feature that is suitable for the kind of business you run. Unlike other QuickBooks models, the QuickBooks Online is more suitable for freelancers or small and medium business owners.
It integrates with other software apps and packages from its parent company, Intuit, and elsewhere. These software applications include TurboTax for preparing personal income tax returns and ProConnect, which is tax software for accounting experts.
Other apps handle inventory and document management, scheduling, payment processing, and charitable donations.
With these integrated tools, you can manage and automate several business processes. QuickBooks Online offers a 30-day free trial that gives you time to assess the software and decide if it's something your business needs before parting with your money.
The selling point of this accounting software is that it automates different aspects of your business, calculating sales tax, tracking your products, and updating transactions in their specific registers.
What are QuickBooks Online Versions and their Features?
QuickBooks Online has five versions: Simple Start, Self-Employed, Plus, Essential, and the Advanced version. The features for each of these plans are
Simple Start Plan
This plan starts from $25 and allows only one user.
Other features are:
Helps you track mileage.
Tracks and reports your sales tax.
It helps you send an invoice to your customers and receive your payments on the go.
Capture your expenses on the app.
Sends price estimates to your customers.
Manage your Form 1099 for tax purposes.
Essentials Plan
This plan has the basic features of the Simple Start Plan, except that it allows up to three users instead of one. It starts with a $50 standard monthly fee.
Unique features of this plan include:
It helps you record and pay bills
It records time activity billable to a client
This plan records a weekly timesheet for you
It stores and records recurring transactions
It helps you to conduct multi-currency transactions
You can pay down your credit card with this plan
It records tips and creates custom fields on invoices
Plus Plan
The Plus Plan is an upgraded version of the Simple Start and Essentials Plan, with extra. It starts at $80 a month, allows up to five users.
Extra features of this plan include:
Location and class tracking.
It helps you run inventory.
It organizes your purchase orders.
The plan assists with budgeting.
It also helps you to organize projects.
Advanced Plan
The QuickBooks Online Advanced Plan has more robust options and starts at $180 a month. It allows more than five users and up to three accountants.
Unique features of this plan are:
It offers exclusive app integrations.
It helps you to manage employee expenses.
You can customize user access to specific roles.
You get access to an unlimited chart of accounts.
Unlimited class and location tracking.
A dedicated account team.
Online training is available on-demand.
You can automate workflows, processes, and tasks.
Batch invoices and expenses.
It captures and organizes receipts.
It helps maximize your tax deductions.
Which QuickBooks Online is Right for Me?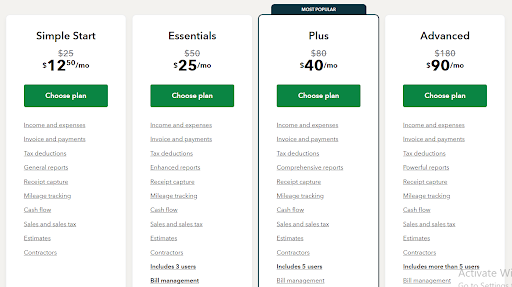 Choosing an ideal plan depends on the kind of features your business requires and the number of users you want to add. Before choosing which plan to go for, analyze your business budget and needs, answering the following questions:
Which features are necessary to run your business?
How many users do you need to add?
How much can you afford to spend every month?
The answer to the questions above will help narrow down your options and choose which plan is right for your business. Below is a breakdown to point you in the right direction:
1. Simple Start Plan
This plan is ideal for small-scale businesses and people that have small accounting needs. For example, a contractor or consultant who needs to track expenses as they occur, track mileage, create invoices, run simple reports, and receive payments.
The Simple Start plan tracks all the information you need to prepare your income tax returns or file sales tax. It also runs reports to show your business performance throughout the year.
As a plan targeted at people with small accounting needs, it grants access to only one user. So, if you want to track basic income, assets, and liabilities, this plan is good for you.
2. Essentials Plan
The Essentials plan QuickBooks Online offers provides advanced invoicing options. If your business assigns billable hours to clients, tracks your due bills, buys goods on credit, and records the expense for payment on a later date, you will like this plan.
The plan grants allow you to track income and expenditure, manage accounts receivable, and stay on top of your payable accounts, like money you owe suppliers. You can create recurring payments, record payments, and even pay different vendors at the same time.
It is perfect for staying on top of your tax situation because it sorts your business expenditure into the right categories to make things easy. This plan grants access to three users, so you can connect your accountant and staff if you want.
3. Plus Plan
Do you run a business that requires you to track inventory? Are you a wholesaler, retailer, or contractor? Then, the QuickBooks Online plus plan is the right fit for you. With the Plus plan, you can sort transactions and categorize your income and expenditure for easy organization.
It also allows you to plan by creating budgets and providing reports, to help you make informed business decisions.
QuickBooks Online Plus plan is ideal for businesses that offer both products and services. It combines everything in the Simple Start and Essentials plan and more.
You get the functionality of basic reports and the ability to track inventory, run specific budgeting, and categorize reports. It enables you to view and manage all parts of your business from one place, and it allows up to five users.
4. Advanced Plan
The QuickBooks Online Advanced Plan is an ideal plan for a growing business with a complex workflow.
So, if your business involves repetitive tasks, you can automate these processes with the Advanced Plan, delegate tasks to more users, and create custom user roles. This way, the added users only know what they need to and what you want them to see.
The Advanced Plan protects all your data, but running an automatic backup and restoring previous backups anytime you need it. It also provides extra security measures like multi-factor authentication to secure your account.
The plan integrates with the best apps to get all the solutions you need on one platform. Some of these premium apps that can help you track data with QuickBooks Online are DocuSign, Hubspot, Salesforce, etc.
Another unique characteristic of the Advanced Plan is that it helps you work smarter. It has a faster invoicing system that allows you to import or send batch invoices, expenses, checks, and more.
You can monitor all your revenue streams from one dashboard, keeping a pulse on all your top money makers. You can also determine what drives cash flow to your business, monitoring and comparing cash flow trends within the QuickBooks Online Advanced software. It reduces the chances of error because of its automated and custom workflows.
What are the Benefits of QuickBooks Online?
Accounting is full of challenges, whether you run a startup or an established business. From invoicing to filing taxes, and processing payroll, figuring everything out without accounting software is a difficult task. Well, this is where QuickBooks Online comes in.
Many users or businesses subscribe to QuickBooks Online without knowing the full advantages they stand to gain.
Although most people have a basic understanding of the QuickBooks Online setup, they may not have enough experience with the software to utilize it to support their business. When you subscribe to any QuickBooks Online packages, here are some things you enjoy:
Affordable Prices
Many businesses are on a tight budget, especially in the first few months or years of running operations. So, it becomes necessary for these business owners to choose an accounting system with affordable monthly and annual fees.
Among all the available options in the market, QuickBooks Online pricing remains one of the least expensive. The good thing is that you can start small with the Simple Start Plan. As your business grows and you need to add more users, you can switch to a higher plan with all your data intact.
Unlike some other accounting software, QuickBooks does not put you in a chokehold with an airtight contract or commitment. You don't need to make a lump upfront payment, as you can cancel or switch your subscription at any time.
A Wide Range of Features
Apart from offering affordable subscription plans, QuickBooks also gives startups good value for their money. Its bookkeeping features contain all the basics most small businesses need, including monthly financial statements like balance sheets, cash flow statements, and profit and loss statements. Other features include essential reporting and income and expense tracking.
If your business has advanced financial needs, you may opt to add extra features like inventory tracking, invoicing, bill pay, and sales reporting. But to get these extra features, you must upgrade from a basic plan to a professional plan.
Integration with Other Finance Tools
As a small business owner, you may use different financial tools to manage various parts of your accounting processes. These often include payroll software, invoice and bill pay tools, credit card and bank accounts, etc.
This is where QuickBooks Online comes in to save your business. QuickBooks Online integrates with over 650 finance tools like PayPal, Gusto, Justworks, Expensify, Bill.com, etc. It also carries out an automatic synchronization of your data to make everything easy.
Easy-to-use Operating System
What draws many users to QuickBooks Online is its excellent user experience, while the quality service keeps them locked in. This accounting software is one of the easiest platforms to use and has better functionality than regular spreadsheets.
Other accounting systems may need several months to set up before you can use them. It may also cost tens of thousands of dollars for an expert to migrate your data.
But, with QuickBooks Online, you can start using the software from the first day, and the full data migration process takes a few days, depending on how old the business is.
The user interface on QuickBooks Online is friendly. Even if you have limited finance experience, you can find the information you need to carry out your basic bookkeeping needs. There are various sample charts of accounts and templates to get you started.
On the platform, you also get access to video tutorials, online lessons, and a virtual orientation that teaches you how to use the platform. For any other questions you may have or for technical support, feel free to contact the QuickBooks Online Customer Service or QuickBooks Online support team.
There are various channels to reach the support team, like email, phone, video, or online chat.
QuickBooks Online is the Popular Choice
Another benefit of working with QuickBooks Online is that experts swear by it. Accountants, bookkeepers, and even top finance firms swear by this accounting solution. Before choosing a bookkeeper or financial expert to join your team, it is important to find out if they know how to use your preferred accounting software. Or if they have any experience at all.
Suppose your chosen accounting software is new to the market or uncommon. In that case, you may find it difficult to hire a professional with the right expertise to manage your accounting software and still provide the guidance and expert advice your business needs.
This brings us back to the benefit of QuickBooks Online as a popular accounting solution. QuickBooks is well-established and popular among accounting experts and professionals. Many even have QuickBooks certification to show you how serious it is.
So, you will find it easy to find professionals who know how to use the platform and can manage your business accounts with the right skills.
QuickBooks Online Stores Data on the Cloud
Let's say you have your accounting software installed on a specific computer. Suppose there is a fire or the computer gets stolen or missing. What happens to your business information? You face a lot of risks with your data in one place, and you may never get them back.
This can throw a well-set-up business into chaos, and it may even have to close down. QuickBooks Online understands the risk of storing vital business information on a local computer.
It also came up with a solution by providing online access to business records to help you access your data from any location in the world with the push of a button. This is perfect for businesses with remote teams and staff working abroad or who have to travel.
Thanks to this feature, your accountants don't need to be in the same city or location as you. You need to give them login details and a password to access company files.
Since this is possible, you have the privilege to choose any accounting firm you want, wherever they are, instead of limiting yourself to the firms around you.
These days, cloud storage is the most secure way to store your accounting records. Even if your computer malfunctions or gets damaged, your important data is in a remote location and is not affected by any physical damage.
You may not understand the benefit of this feature right now, but come tax season, it will make sense to you during tax season. Your CPA gets free access to your invoices, books, receipts, and other important documents, regardless of their location. Talk about seamless accounting.
QuickBooks Online is cloud-based accounting software, and its parent company updates it centrally. So, unlike with other accounting systems that may require you to update or reinstall the program, you don't need to worry about whether you have the updated version or not. QuickBooks Online takes the burden off your shoulders.
With regular software upgrades, you have to stop everything to backup a program and its data. This does not guarantee anything because you still have to hope that the upgrade installs properly.
Otherwise, you will start all over or call the help center for hours, trying to resolve the issue. But with QuickBooks Online, you don't have to lift a finger because the program handles all updates in-house.
Data Sharing
If you share your business accounting tasks with other users, you will appreciate the QuickBooks Online platform. Since it is a cloud-based program, you only need a username and password.
So, your accountant or any member of your company can log in to QuickBooks Online and use the accounting software; they don't need to be on your computer. QuickBooks Online also has upgraded packages that allow you to add extra users.
So, you can have different people using the platform at once. If you worry about anyone getting your password and ruining your data, subscribe to one of the upgraded packages, so you can customize what each user sees.
This way, your information is safe, and no one can use your login information to cause any harm. Even though you have different users on your plan, these users can run reports from anywhere.
The inter-connectivity makes the accounting process simple. If you request a report, and your accountant or staff is in the middle of something, they can pull up the report and send it over on a laptop or phone.
Automated Processes
Does your business involve sending out invoices and statements on a regular basis? Are you a busy business owner with many responsibilities on your hand?
This is where QuickBooks Online comes in to help you send out your invoices. You no longer have to do things the old-fashioned way, printing invoices, attaching other documents, and then mailing them.
All that you need is the email address of the company or person you want to send invoices or financial statements to. QuickBooks Online will take it up from there. If you have to send supporting documentation, just scan them and let the software do its job.
Still, on automated processes, QuickBooks allows certain transactions to load into the software automatically. Transactions like payments and purchases that go into or come out of your bank account automatically go into the system. You only have to provide the details and certain codes.
This is only a little more stressful than uploading each transaction separately and coding them correctly. QuickBooks Online saves you time and money. It makes it easier to receive electronic payments like banks transfers and debit or credit card payments.
You don't need to go to the bank, process checks, and then input the transaction into QuickBooks by hand. When clients receive an invoice, they only have to click a link to pay. Upon payment, the software notes the transaction, saving you from the stress.
Compatible with Mobile Devices
Suppose you are on a trip to a different part of the world from where your business is, and you need to update some financial records. In that case, you can use the QuickBooks apps on your iPhone or iPad devices with your online user license.
The app links to the cloud service that the software provides. So, any changes you make from your phone or iPad will reflect everywhere. This makes the program flexible and very versatile.
It may be a bad idea to work while on vacation, but it is some sort of comfort to know that the option is available, and your business cannot get stranded even when you are away.
QuickBooks Online Help
An underrated benefit of QuickBooks Online is that it provides fast online support. If you encounter a problem and need help, contact the QuickBook Online help desk, provided you paid for a user license.
QuickBooks has professionals on the ground to answer questions that you may have, concerning setup, how to add another user, how to get out of a fix, how to upgrade your program or help with general issues.
This service does not attract extra charges, and it is some comfort to know that you have somewhere to go if you run into problems with the program.
Differences between the QuickBooks Online and QuickBooks Desktop

QuickBooks is the industry standard for accounting software, and it offers two main products to meet the needs of every business or individual. These products are the QuickBooks Online and the QuickBooks Desktop, and they offer good accounting capabilities but are quite different applications.
Before you consider converting to the online version or switching to the desktop, it is advisable to look at the two and understand what they can do for you. Now, let us look at what each of these programs offers and where they differ.
QuickBooks Online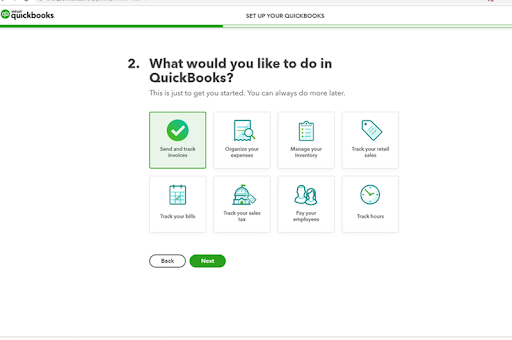 The creators made this for small businesses that require online access. This web-based application is easy to use, and users can access it from any device or location. Its features vary from plan to plan, so you need to investigate each plan to ensure that it has the features you need.
Some of its basic features are that it offers automatic bank reconciliation that allows you to reconcile your bank balance with your general ledger. It also has a budget feature that you can use to create budgets, whether monthly, quarterly, or annual.
The QuickBooks Online version has a sales feature that enables you to track your customers, create invoices, and make payments. With this software, you can send reminders to customers about overdue payments and attach a payment link to the invoice, making it easy for them to make the payments online.
You can also monitor all your business expenses from one screen and choose whether you want to pay them electronically. It also sorts your bill status to show you which bills need paying, sorting them by the due date or by the vendor.
QuickBooks Desktop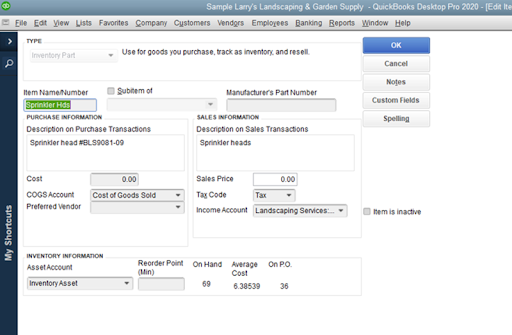 The desktop version of the QuickBooks accounting software is fit for small to medium-sized businesses that need a reliable desktop solution. It is also perfect for niche businesses like nonprofits, general contractors, and retailers looking for an industry-specific solution.
While its features are not web-based, you can host them online for convenient access. Like the online version, this version is plan-driven, and you get the best features from the more expensive plans.
It has a vendor center that allows you to manage vendor activity from the first entry of vendor details to adding the information of each vendor you work with.
With the bill tracker feature, you can view all current bills and their due dates, recent payments, and payment options like check, transfer, or credit card.
From the customer center, you can manage all your customers, create invoices, record payments, and process customer statements, sales orders, and receipts. The inventory module provides you with inventory management.
From the premier edition, you get more advanced functions like low stock alert notification, product tracking, setting reorder levels, and creating custom fields for tracking extra information.
QuickBooks Online Vs QuickBooks Desktop
Now that you understand the specific offerings of the different QuickBooks versions, let us look at what makes them so different from each other.
Features
QuickBooks Online
QuickBooks Desktop
Pricing
Simple Start Plan costs $25 a month.

Essentials Plan costs $50 a month.


Plus Plan costs $80 a month.

Advanced Plan costs $180 a month, per user.
Pro Plus Plan costs about $349.99 a year per user.

Premier Plus Plan costs about $549.99 a year per user.

Enterprise Plan costs about $1,340 a year per user.
Allowed Number of Users
Simple Start Plan allows only one (1) user.

Essentials Plan allows only three (3) users.

Plus Plan allows only five (5) users.

Advanced Plan allows up to twenty-five (25) users and three (3) accountants.
Pro Plus Plan allows up to three users.

Premier Plus Plan allows up to five users.

Enterprise Plan allows up to thirty (30) users at once.
Allowed Number of Financial Accounts
The Simple Start, Essentials, and the Plus Plans allow up to 250 accounts. In contrast, the Advanced Plan allows you to add unlimited accounts.
The Pro Plus and Premier Plus plan allow you to add up to 10,000 accounts, while the Enterprise plan allows you to add at least 100,000 users.
Scalability
As your business grows, you can scale up and upgrade to any of the QuickBooks Online Plans.


You can also add other products from the parent company, Inuit, like QuickBooks time, to help with your functionality.
As your bookkeeping needs change, you can switch to any of the QuickBooks Desktops versions you like.

The only catch is that you must convert your data when you upgrade, which is often a complex process.
Ease-of-Use
Since this version is cloud-based, there is no program to install. The setup process takes about five minutes and only requires basic company information.

There are many online communities and resources that can guide you through the process of setting up your account.


Also, within the software, there is an available network of ProAdvisors and accountants who you can meet for assistance or professional advice.
The different versions of the QuickBooks Desktop software offer an advanced accounting solution. But, you may encounter problems if you are new to accounting.

If you are unfamiliar with accounting basics or accounting software in general, you will find the desktop option harder to navigate than the online version.

You may also find it difficult to install the QuickBooks Desktop version on different computers because each computer needs to access the company's data files.
Integration with Other Financial Software
QuickBooks Online allows you to integrate with over 500 third-party apps in different categories like Payroll, Payments, Invoicing, Time Tracking, Inventory, Project Management, etc. So, you can easily connect to any third-party app from the application, saving a lot of time.
QuickBooks Desktop also has integration options for around 200 third-party apps. But, this does not compare to the 500+ option you get with the Online version.
What New in QuickBooks Online 2022?
QuickBooks Online has a lot of updates and product enhancements for the year 2022. These include:
1. PandaDoc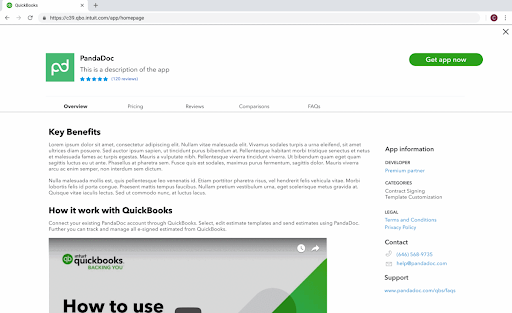 The PandaDoc integration is one of the latest additions to the premium apps available on QuickBooks Online. This makes it easier to customize forms and saves you time through its automated document creation, e-signature, and tracking.
PandaDoc also offers you a library of customizable, pre-canned templates that you can drag and drop to create forms.
It also has enhanced document management capabilities that allow you to track the status of your documents and collect e-signatures to make your workflow more efficient. Other features of the PandaDoc connector are:
It helps you to manage your business documents in one place.
Customize your templates or create and save new ones.
Check document status on PandaDoc platforms or via QuickBooks Online.
However, this feature is only available for QuickBooks Online Advanced users.
2. Dataswitcher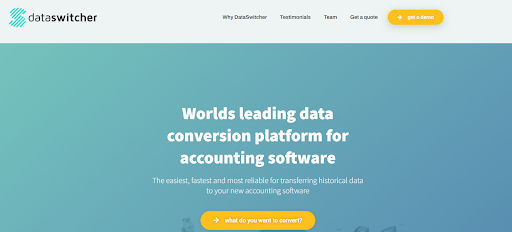 QuickBooks announced a new migration partner - Dataswitcher. This addition facilitates data migration, allowing the secure transfer of your financial data from Sage 50 using Dataswitcher. Migration with this tool comes at no cost to you but is only available for a limited time.
Some of the files you can migrate are Chart of Accounts, opening balances, transaction histories, journal entries up to two years, etc.
Below are some Benefits of moving your data with Dataswitcher:
Easy-to-use Interface
Moving data with Dataswitcher is easy. All you have to do is upload a copy of your Sage 50 file and allow Dataswitcher to migrate your data file into the QuickBooks Online system. Easy!
Speed
Most migrations take around 72 hours or less to complete. So, you can migrate your accounting software to QuickBooks without interruptions to your accounting workflow.
Price
You don't have to worry about money here, because migrating data into QuickBooks Online with Dataswitcher is free.
3. Audit Log Improvements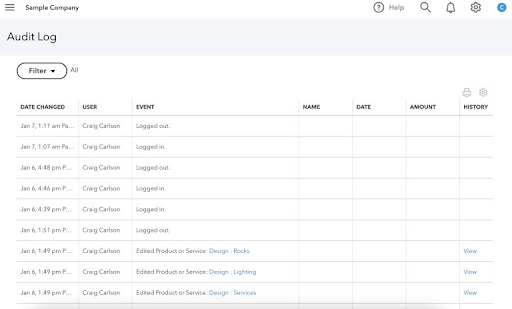 The latest improvement with QuickBooks Online is that the audit log data retention period has increased to seven (7) years. The reason for this is to improve the performance of the audit log and align it with modern audit standards of data retention.
This will not affect the overall time data stays in the product; that remains unchanged.
Where to buy QuickBooks Online?

You can get any of the QuickBooks Online packages from the QuickBooks website. Now is a good time to make that purchase because you get it at 50% off, for three months.
QuickBooks Online Pricing Guide
QuickBooks has three versions at monthly or annual pricing. The cost of these plans varies from country to country. The terms and conditions, service options, and features also vary. To view the latest pricing, visit the QuickBooks website, click on the country-specific page and select any country of your choice.
When calculating the cost of your QuickBooks Online subscription, remember that QuickBooks has extra charges that you must include.
These are:
QuickBooks Online Payroll
There are three QuickBooks Online Payroll plans: Payroll Core, Payroll Premium, and Payroll Elite. These plans are full-service options with tax support, but the features and customer support vary depending on the plan.
The QuickBooks Online payroll costs around $45 to $125 and an extra $4 to $10 per employee. So, if your business requires payroll solutions, that means an additional accounting fee for you every month.
Live Bookkeeping
QuickBooks added a new service called the QuickBooks Live Bookkeeping. When you purchase the bookkeeping package, you get a personal bookkeeping expert providing virtual assistance to your accounting needs. This assistance can include help with bank reconciliation, expenses, running reports, setup, tax support, etc.
The first month is often for cleaning up your bookkeeping, and it costs $500, with pricing for the following months starting at $200. The average cost of your live bookkeeping depends on the kind of work your dedicated virtual bookkeeper will do and your business' monthly expenses.
You can book a free consultation with the QuickBooks team to get all the pricing details.
QuickBooks Capital
QuickBooks has a lending service open to QuickBooks Online users. This service offers a capital loan to assist small businesses with running operations, whether to hire new staff, order inventory or make payroll, etc.
The service uses your existing accounting information to assess your eligibility for the loan. The good news is that there are no prepayment or origination fees. You only need to make APR and weekly payments, which vary depending on your credit score, loan amount, and term length.
Tax Support
You can order your tax forms 1099-MISCs and W-2s from the parent company, Intuit. Costs start at $17.99, depending on the specific form you need and how many they are. However, if you purchased Online Payroll, you may have these forms included, depending on your chosen plan.
Alternatively, you may decide to let QuickBooks Online file your taxes. They will automatically use your data to file your 1099s, and the price starts at $14.99.
Checks
QuickBooks Online allows you to buy voucher checks, regular checks, business wallet checks, etc. Prices vary depending on the check, but standard checks start at $56.99 for 50 checks.
Online Integrations
These are third-party add-ons that grant you access to extra features and functionalities.
With QuickBooks Online, you get over 500 options, including the popular ones like Mailchimp and Spotify. Most of these tools have monthly subscription fees, so remember to add these costs when calculating your QuickBooks Online pricing.
Payment Gateways
These payment gateways help you receive payments from customers. tripe, PayPal, Square, Authorize.Net, and the common processing options.
There are about 25 options to choose from, and you may go with QuickBooks Payments instead.
The basic charges are 2.4% PLUS $0.25 per transaction for Swiped Cards, 2.9% plus $0.25 per transaction for Invoices, 3.4% plus $0.25 per transaction for Keyed-In cards, and 1% charge for ACH transfers.
So, whatever payment gateway you choose, take credit card fees into account when calculating your monthly QuickBooks Online pricing.
Is there a QuickBooks Online Trial?
QuickBooks has a 30-day free trial policy that allows you to enjoy the features of QuickBooks Online and then decide if you want to subscribe to any of the plans.
QuickBooks Online Technical Support Guide (QuickBooks Online Customer Service)
To reach out to the QuickBooks Online Customer Service team, sign in to your account from a web browser and follow the following steps:
1. Press the 'Help' Icon on the Top Right of your screen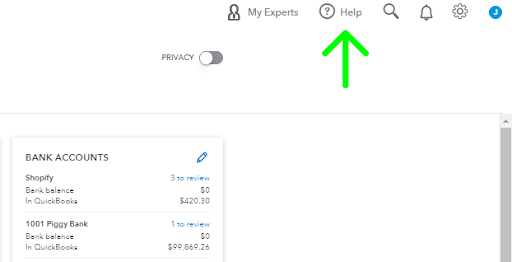 2. Navigate to 'Search' and click 'Contact Us'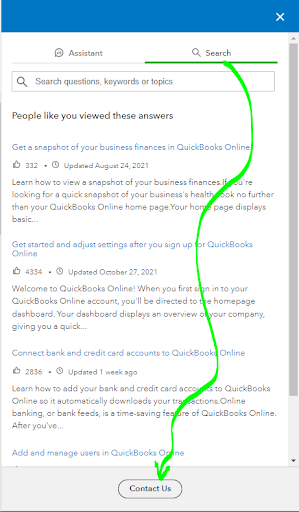 3. Input Your Request and tap the 'Continue' Button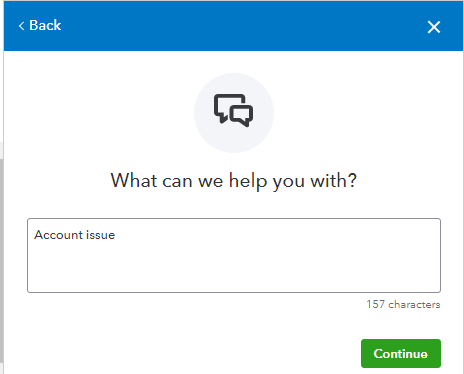 4. Choose Whether you Want to Chat or Request a CallBack
If you have problems with the QuickBooks Online platform, you can get personalized answers from either the 'Assistant' or 'Search' tab. You have to type in a topic or question you need help with. Or search the QuickBooks Online knowledge base.
If you don't see what you are looking for, you may click the 'Contact Us' button and choose any of the following ways to communicate with technical support:
Chat with an online support expert.
Request a callback from the next available expert.
Ask the community for help.
Access to technical support for Simple Start, Plus, and Essentials Plan subscribers is 6 AM to 6 PM, Mondays to Fridays and 6 AM to 3 PM on Saturdays. If you use the Advanced Plan, you can reach support at any time of the day.
QuickBooks Online Limitations
QuickBooks Online is the most popular accounting software for small and medium businesses. Some of the reasons this is so are that it is affordable, easy to use, and easy for bookkeepers and accountants to understand.
Since the recent rise of cloud-based SaaS platforms, many software companies moved their operations from on-site to cloud-based solutions. The parent company started urging users to switch to its online version while limiting the number of available desktop versions for sale.
While customers are impressed with the advantages of the online version, like automated payrolls, remote access, expense tracking, third-party app integration, etc., there are limitations with the service.
Some of these limitations are:
1. Add-on Features are Expensive to Maintain:
There are many features to use on the QuickBooks service, but they are expensive to maintain. One of the limitations to users enjoying the software is its pricing. For example, to add about 25 users, you need the most expensive plan, which costs six times more than the standard plan.
Without breaking the bank, there is no way to maintain your books to your satisfaction. Regarding the add-ons on the platform, each comes at a price, which will increase the overall cost of the service.
The only way around this is to get the most expensive subscription plan, which allows you to customize features, add multiple users, customize reports, automate approvals, etc.
2. Users Cannot Go Back to Previous Versions
Another area where QuickBooks Online limits its users is when it comes to restoring a previous version of your records. You cannot go back to previous transaction data unless you have the highest plan. This is because the cloud storage saves and updates data without creating restoration points.
So, you cannot go back to modified or deleted transactions. To recreate any data, you must enter the information manually or pay for the Advanced subscription, which creates consistent backups. This can frustrate small business owners who may not have a lot of capital to throw into accounting solutions.
It also brings to light the question of limited features, creating problems for bookkeepers who want a backup plan without paying for an upgrade. The lack of a backup or restore function puts your data at the risk of having a hacker delete them.
You don't have protection against mistakes, whether small ones like deleting a transaction or placing data in the wrong account or big ones like importing various transactions into the wrong account or deleting an entire account.
3. QuickBooks Online does not Support CSV File Format
The built-in import feature on QuickBooks Online supports CSV, but it recognizes only three fields. These are the Description, Date, and Amount. Suppose you want to import transactions with Categories, check numbers, memos, etc., the program will ignore the information.
The only way to add this information is to then edit each transaction, one after the other, after importing the CSV files. What happens when you have years of accounting data and bookkeeping to import? It becomes almost impossible to complete.
4. Absence of Industry-Specific Features
Businesses that operate in different industries have different needs when it comes to inventory management. Industry-specific features help business owners carry out tasks unique to your industry. The QuickBooks Online version does not have the range.
Instead, the QuickBooks Desktop version has more robust features, supporting various industries like Manufacturing, Wholesale, professional services, etc.
QuickBooks Online Alternatives
QuickBooks Online may be one of the most popular accounting products among experts. Many factors work in its favor, like industry dominance, scalability, ease of use, etc., which makes it a strong choice for many small business owners.
Still, you may want to consider alternatives, depending on your budget and the specific features you need. Here are some of the best alternatives in the market:
Xero
If you want an easy-to-understand accounting software without accounting jargon, you would like Xero. Its selling point lies in its simple accounting language, helping you determine what you want to do with your transactions.
This product shares some similarities with QuickBooks Online, having some of its core accounting features like bank reconciliation, bank feeds, inventory tracking and reporting, etc. With Xero, you can choose from three pricing ranges.
The Early Plan starts at $12 a month and is perfect for very small businesses. If you choose this plan, bear in mind that you can only enter twenty invoices and five bills. But as your business grows and you outgrow this package, you can move up to the $34 a month Growing plan.
Businesses that handle multiple currencies, track projects, and claim expenses may use the Established Plan, costing $65 a month. Whichever plan you decide on, Xero allows you to add an unlimited number of users, the kind of support QuickBooks Online does not provide.
Sage
Sage is an accounting package that offers cloud and desktop products. The cloud-based version, Sage Accounting has two plans - a $10 monthly plan for self-employed people and micro-business owners.
There is another plan for small businesses that costs $25 a month. Unlike the basic plan, this one allows unlimited collaborations, cash flow forecasts, management of purchase invoices, etc.
With Sage, you still get extra services like POS integration, HR tools, sales and marketing, and other eCommerce features. Like QuickBooks, there are available options to help you scale your business, like a series of learning conferences where you can collaborate, learn, and grow.
FreshBooks
This software application started out as an invoicing software but evolved into an accounting powerhouse for self-employed persons. It lets you send invoices and receive payments from your clients, monitor your expenses, track sales tasks, and run reports.
There is a suite of external applications that allows you to customize solutions for your business. FreshBooks starts at $15 a month, but most businesses work better with the $25 monthly plan. You can go for the $50 monthly package if you want a premium package.
You don't have to worry whenever you get stuck in a rut, and there's no help coming from anywhere. FreshBooks has customer service associates that respond to user complaints with a wait time of 90 minutes.
Wave Accounting
Wave is a free accounting software that lets you connect your business bank account to sync your bookkeeping information automatically. Some of the inbuilt tools available on the app are expense tracking, unlimited collaborators, invoicing, accounting reports, etc.
However, extra features like running payroll, receiving and sending invoices attract extra costs. Wave is not advisable for large teams, but you're good to go with Wave if you have simple accounting needs.
Zoho Books
Zoho Books belongs to one section of the Zoho One Suite service, which contains more than forty business apps and HR tools, customer relationship management, etc. There is a free plan and a Standard plan that costs a monthly fee of $20.
The Professional plan costs $50 a month, while the Premium plan costs $70. Regardless of the plan you subscribe to, you can integrate your bank accounts, enjoy invoicing and reporting tools, use other Zoho software, and integrate third-party apps like Stripe and Zapier.
Bonsai
This is an all-in-one product suite with built-in accounting features suitable for freelancers. With this service, you can track billable expenses when you create an expense, assign it to a project, and attach the expenses to an invoice. You can import your expenses when you connect your bank account.
Bonsai even generates analytics and expense reports so that you can monitor and understand your business expenditure over time. With Bonsai, you can arrange your recurring payments and pick a payment medium, whether via bitcoin, credit card, ACH transfer, or PayPal.
Other add-on tools you get with Bonsai are time tracking, tax calculator, custom client contracts, proposals, and reporting functions. The Workflow plan costs $19 a month, and it offers project management, unlimited clients and projects, invoicing, time tracking, payments, proposals, and contracts.
The more expensive plan is the Workflow plus, which costs $29 a month and offers workflow automation, client questionnaires, a client portal, priority support, and subcontracting. If you want to add extra users to collaborate on a project, it will cost you $9 a month each.
FreeAgent
FreeAgent's target audience is small business owners, and it has only one price point - $24 a month. It has everything you need for your accounting needs, like invoicing, sales tax calculation, expense tracking, and a dashboard that displays your cash flow in real-time.
Other perks of this service are that it allows unlimited users, automated bank feeds, and a mobile app for you to operate on the go.
Conclusion
QuickBooks Online is one of the popular accounting solutions from Intuit. While many startups and accounting experts know it by name, not all are able to benefit from its true potential.
In this guide, we looked at the good, the bad, and the ugly. Consider it a cheat code to understand QuickBooks Online, and the good news is that you get to keep it!