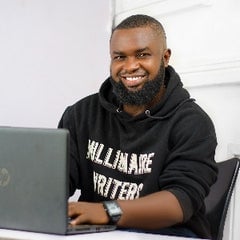 Toby Nwazor has 20 Years of Experience in B2B SaaS and reviewed accounting software at Sagenext since 2021 and has developed an extensive knowledge of accounting software and how unique business needs determine the best accounting software.
PUBLISHED MAY 15, 2023
In recent years, Bill.com has emerged as a leading tool for automating payment-based operations, as it interfaces well with both QuickBooks and Xero. In the upcoming article, we will talk about the various nuances associated with Bill.Com, from its use to the installation methods, pricing, types of users, add-ons, technical challenges, and much more. We will discuss how integrating Bill.com with QuickBooks can improve your accounting and payment procedures. So without any further ado, let's begin.
What is Bill.com?

Bill.com is an AI-powered cloud-based utility that helps you automate your back-end financial workflow—accounts receivable and accounts payable processes. It's one of the most used tools by small businesses for streamlining the financial operations.
In addition to working with some of the biggest U.S. financial institutions and accounting firms, Bill.com also partners with leading accounting software such as QuickBooks, Sage Intacct, Xero, etc. in order to help small and medium businesses manage their cash flow and bill payments efficiently.
How to Set Up Bill.com?
Setting up a Bill.com account and using it is easier than you may think. We will jot down each and every step in a simple and understandable way that would make the setup process easiest for you.
Notes

In order to Sign Up for a paid Bill.com account, you must have a US address (all company, personal, and mailing addresses) as well as a US-based bank account, except you're located in Canada and an existing Bill.com user sends you an invite link. Regrettably, as of now you cannot Sign Up if you don't have a US address.
In the case that you are a vendor residing outside the US or Canada and wish to get paid from a customer who is already a Bill.com user, you can send your customer your international banking details. They will be able to add your bank details to their account and send the payments to you. Alternatively, you may also request the customer to send you a link where you can easily and securely insert all your payment information.
Follow these simple steps to sign up and set up a new Bill.com account:
Step 1: Go to " www.bill.com" and click " Sign Up" (on top right corner)
Step 2: The Sign Up screen will pop up like in the image below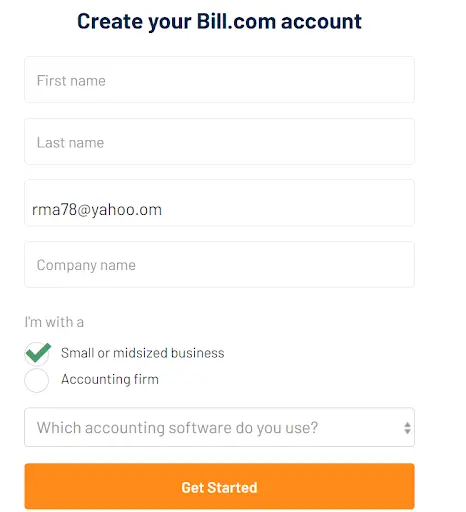 Step 3: Fill in all the information required. Also select the accounting software that you use, if any. And press "Get Started".
Step 4: Now, create a password for your Bill.com account.
Step 5: Ensure to tick mark the box to "Accept the General Terms of Services" and click the "Save" button.
Step 6: The following screen will appear where you will need to enter the required details.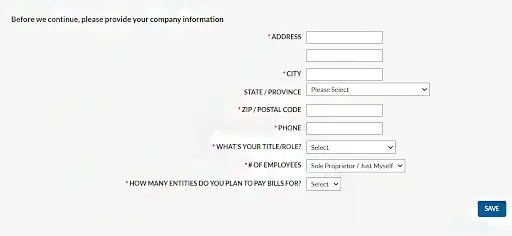 Now, your Sign Up process is finished. You will now be able to sign in to your Bill.com account that you just created. And then follow the on-screen prompts to finish setting up your account. And then you are all set to go.
Note

You will also get an option to Sign Up "Sign Up here if you were invited to be paid by a Bill.com customer" . Just below the Get Started button. As the name of the option itself suggests, you will have to choose this option to Sign Up in case an existing Bill.com user wants to pay you and has invited you to Sign Up.
Important Features of Bill.com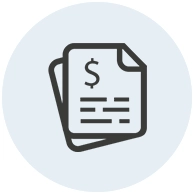 Creation of Bills
Bill.com has an excellent AI-powered optical character recognition (OCR) feature which efficiently reads a scanned vendor invoice or a PDF document and automatically grabs all essential invoice details in maximum 30 seconds to create a bill.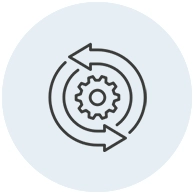 Auto Sync/Manage Sync Preferences
Auto sync is not just a sync feature in Bill.com. It allows you to choose and adjust from a large number of separate preferences that help you predetermine which transaction will post under which category in your accounting software as per your need.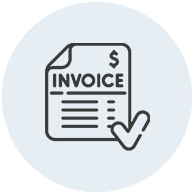 Adding Attachments to Invoices
While creating a new invoice or editing, or even emailing the same from Bill.com, you can attach documents or file up to 17 MB. The documents can also be shared with your customer if you wish.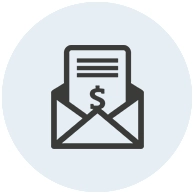 E-mail invoices and Bills Captured Automatically
It can be difficult to receive bills and send invoices via email without segregating documents properly. Bill.com provides you with a unique business email address that you will need to use for receiving bills from your vendors and sending invoices to your customers. The more remarkable thing is that you will get a notification in your Bill.com inbox for every item sent or received successfully. Moreover, these features are inbuilt automatically which can also be done manually.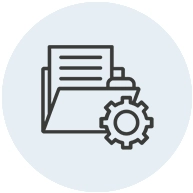 Streamlined Document Management
Bill.com not only stores bills, but also manages other types of business documents on the platform. Other documents like W-9s, contracts, and agreements can also be stored in your Bill.com. You can also assign any documents to your vendors in case of need so that they can easily access the same. Likewise, while a W-9 form is being stored in any specific folder, you can also attach that W-9 form to a vendor and access them easily.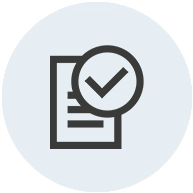 Automated Approval of Bills
Bill.com helps you automate approver's assignments all through Bill Approval Policies. You can even manually designate approvers on the basis of invoice as well as set the policies. Additionally, you can also cut down data entry time in each transaction by creating multiple approval policies.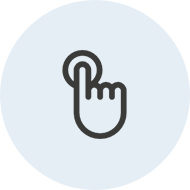 Ease of Use
Its user interface is neatly designed and easy to handle. You don't need to be well educated to use this. Especially the A/P processing with Bill.com is excellently easy.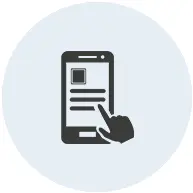 Mobile App
Most importantly, You don't always need to stick to your computer to review submitted bills, approve and process them. Bill.com also offers a user-friendly mobile app. The app enables you to capture any receipt as well as approve any bill at your fingertips.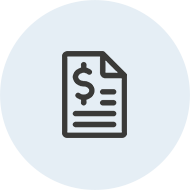 Tracking of Invoices
Invoicing journey with Bill.com gets even more smoother and perfect given that your clients are also using the same platform. Whenever you send invoices to your clients, you can also follow up or track the status of that invoice electronically from inside the Bill.com app. However, you cannot track down the invoices electronically if your clients are not using Bill.com.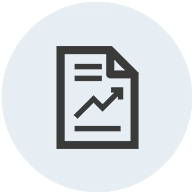 Reports Overview
Bill.com offers an important tool, called Bill.com Reports, that you can use to gather details accurately in a quick manner. Each of the reports will be focussed on a specific area of Bill.com. And it will pull the details on the basis of the specific filters that you apply.
In the reports section, you will be able to access and review any Receivables reports, Payables report, Exportable pages, Export Reports, and many more.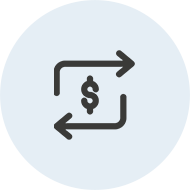 Manage Auto Charge for a Customer
This feature enables you to get paid on time. With the Auto Charge feature, your invoices get automatically paid from your customer's credit card or bank account on a predetermined due date. You can set up Auto Charge in a number of different ways.
Tip

Auto Charge will take care of everything once you finish setting up recurring invoices so that the system can create them automatically. The ways for setting up recurring invoices include:
You customer can set up Auto Charge on their own
You can set up Auto Charge for your customer
You can turn Auto Charge off for any particular invoices
You can create invoices for past dues with Auto Charge
You can set an email reminder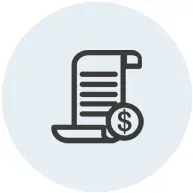 Payment of Bills
Bill.com runs the Vendor Direct Program especially for the billers who prefer to get paid through credit card. The best part is you can set it up and use it without any additional fees. You can also set a preferred payment date for bulk bills. Once you do it, the processing date for all check bills will automatically get adjusted in conformity with the payment date. You will also have the option to partially pay any bills if need arises. However, before finalizing the process on the remittance screen, you'll also get the option to review all payment details. If the payments are still pending approval or scheduled, you will also have the option to cancel the payment.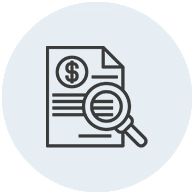 Access to Audits and Audit Trails for Auditors
With Bill.com's auditor access feature, you can also give one or multiple auditors in your organization the required authorization to access any documents. Once you assign them the required access, your auditors can pull up any invoice or records they want.
Further, whenever there are any changes made to transactions, they will all reflect in the audit trail. You can even view the changes made in the audit in real time. This prevents employees or any unauthorized people from practicing any fraudulent activities. Eventually, it gives you increased control of your business.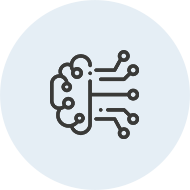 Artificial Intelligence (AI) & Machine Learning (ML) Capabilities
Using practical artificial intelligence and machine learning capabilities, Bill.com enables users to modernize and facilitate their workflows in terms of performing more of your manual jobs. It is fully capable of accomplishing tasks, i.e. performing data entry work, detecting duplicate invoices, etc. As a result, you can focus more on your core business activities.
What's New in Bill.com for 2023?

Bill.com keeps working to improve customer experience with their accounts receivable and accounts payable. Each month, the Bill.com team publishes updates that are made in Bill.com.
Newly added features to Bill.com in 2022 to make the tool even more powerful are as follows:
Auto-save Bills
With this newly added feature, Bill.com can automatically save the bills that pop into your inbox. Bill.com's Intelligent Virtual Assistant (IVA) is able to read them. You can still edit or delete those bills whenever you need to. That eventually saves your time.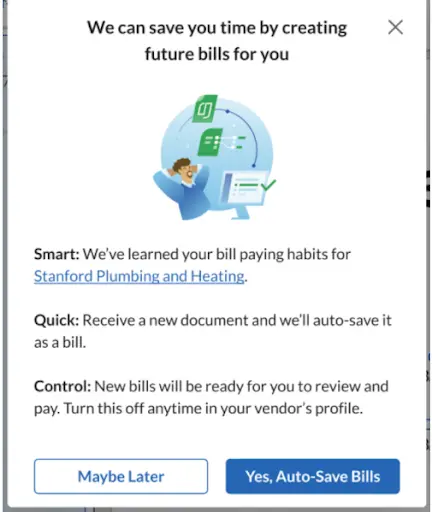 Make Your Bills Recurring Bills
Bill.com has lately added a very important feature that lets you set any particular bill or set of bills as recurring bills. While creating a new bill, you will be presented with an option under Bill Frequency to choose Recurring. It will make that particular bill recurring. Once you choose Recurring, a new page will appear in the bill entry section. And you can put all the recurring details as per need.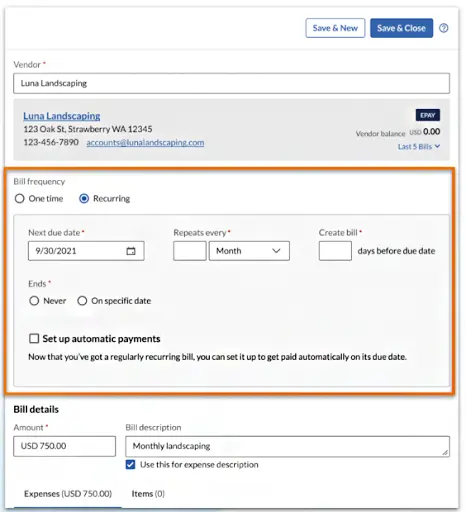 Enhanced Feature to Prevent Payment Fraud
Whenever you add a new vendor's bank account details, Bill.com sends an email alert to your vendor to inform them that you have attached their bank account and ask for the confirmation regarding the information you have provided. This is done to promote more visibility and reduce fraud payment as well as prompt the vendor to reach you if they find any information incorrect.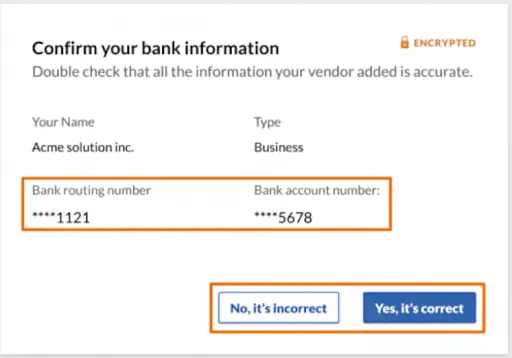 Increased Visibility into Payment Methods
You can now filter your vendors through the Pay By drop down menu on your vendor list. There you can check and see who is paid by which method. You can also plan your payment processing schedules correspondingly.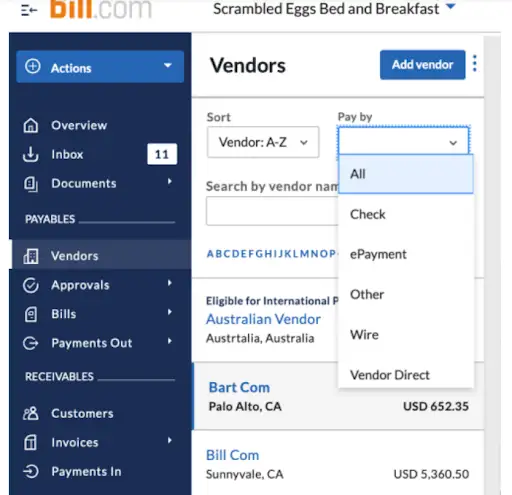 Apply Your Payment Correctly to Your Vendor Direct Vendors
In the event that a Vendor Direct vendor needs address or account number while processing payment because it's not on their profile, Bill.com will give you a prompt to insert the same while you create a schedule for payment. This helps you ensure your payment is correctly processed.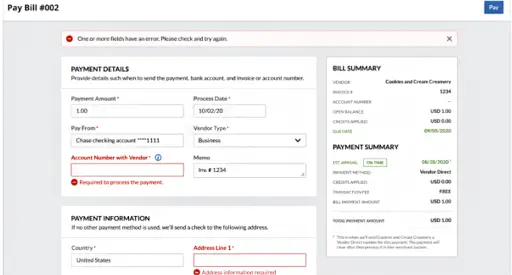 Apart from the above, there are some other features that have lately been added and are worth mentioning. They are:
1-click Bill Creation
Pay-by Card
Auto-split facility for all multi-page documents
Dynamic Approvals with a high level of granularity.
Improvements in various types of syncs
Bill.com Essentially Makes a Good Fit for
Accounting Professionals or Firms that Need Automation in Billing and Invoicing
There is the Accounting Partner Program within Bill.com which helps accounting professionals and firms simplify and modernize their billing as well as invoicing processes. This is done utilizing automatic data capture as well as synchronization with many accounting systems. Additionally, accounting firms and professionals can also utilize their subscription to render service to their clients at a more competitive rate.
Enterprises with High Volume of Transactions in A/P & A/R
If you are one of them who executes bills and invoices in a large quantity. Bill.com is capable of helping you to automate and streamline their A/P and A/R transactions. It helps you save a considerable amount of time in data entry and focus on reviewing and approving bills and invoices.
QuickBooks and Xero Users
Bill.com is capable of a two-way integration and sync with Xero and QuickBooks, the most popular accounting software. This integration makes it much easier for you to record bills as well as bill payments eliminating the need for manually importing transactions from one source to another.
Bill.com Does not Make a Good Fit for
Large Enterprises Looking for a Strong A/P and A/R Solution and Unlimited Users
Since users need to pay a per-user per-month subscription fee to use Bill.com, it can prove to be too expensive for them if you have to enroll a large number of employees to use the software. We recommend choosing Sage Intacct, the best in class software, preferred by accountants and finance professionals and loved by customers, for all core accounting and financial management processes including strong and detailed A/R and A/P processing.
Notes

Sage Intacct received the highest score for the 5th year in a row for "the Lower Midsize Enterprise Use Case in 2021 Gartner Critical Capabilities for Cloud Core Financial Management Suites for Midsize, Large, and Global Enterprise"
Businesses in Quest of a Complete Accounting Software Solution
Bill.com is no doubt wonderful and exceptional in A/P and A/R automation but it cannot be used as an alternative for accounting solutions. We recommend QuickBooks, the best accounting software based on our expert reviews and feedback from hundreds of thousands of our customers, for those businesses. It has forward-looking and impactful accounting features.
Professionals Looking for Light Accounting Software as well as A/P and A/R processing
Though Bill.com can perform account payable and receivables, it cannot perform many of the accounting functions. Hence, Sage accounting software can be one of the optimum accounting solutions as it can perform all their accounting tasks along with their billing and invoicing processing at an affordable price.
Why Bill.com Stands Out in the Competition?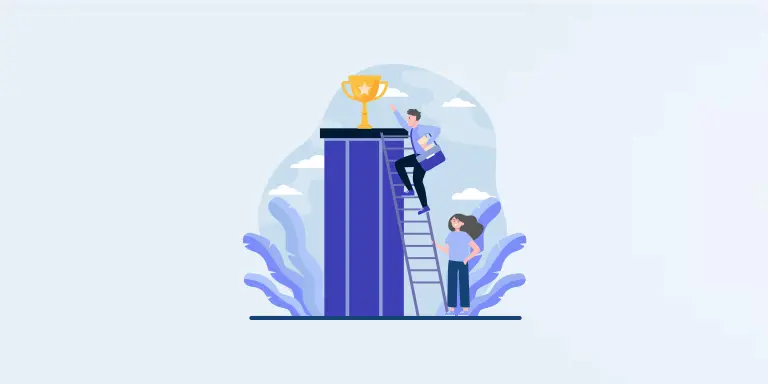 There are many exceptional offerings that Bill.com offers to their customers. We will discuss some of the main reasons that makes Bill.com exceptionally good software for SMBs and makes it stand out in the competition.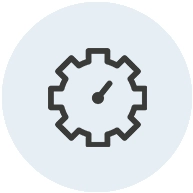 Increased Productivity And Efficiency
Maximum possible productivity and efficiency in processing accounts payables and accounts receivable play a pivotal role in your business growth and consistency. Bill.com not only expedites the whole process of getting paid 2x faster but also cuts your bill pay time by 50%. It also helps you to manage your cash flow efficiently and get paid more quickly to thrive your business.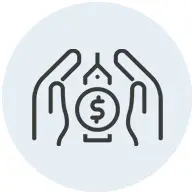 Budget-Friendly
Budget is a topmost aspect for any business to consider seriously. For any software solution, being cost-effective and within reach of maximum people, especially low-scale businesses and individual professionals, is an added advantage. Bill.com stands out by enabling a number of features and benefits at a reasonable price.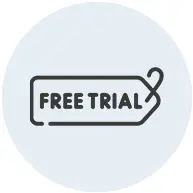 Free Trial
Bill.com offers a 30-day free trial to every new user. It keeps them from any risk or dissatisfaction with its services and features. However, if you feel any lack of features and services at any time, you can straight away cancel the subscription. No fee would be charged.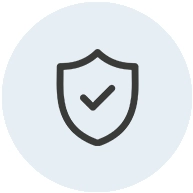 Highly Secure
A business software or platform must be fully secure from all aspects. It must offer desired security to all the business data from any type of cyber threats. Bill.com is a robust and secure platform that is capable of keeping your business transactions and other data confidential. This makes Bill.com a dependable platform.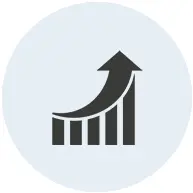 Helps in Your Business Growth and Expansion
The ultimate goal of any organization is growth and expansion. Noone can accept any lack in business performance especially when it comes to accounting and financial activities. Bill.com helps businesses grow with its advanced features and functions.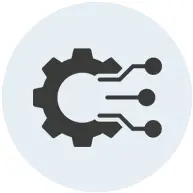 Automatic 2-way Sync and Seamless Data Integrations
Bill.com offers 2-way sync with Quickbooks, Sage Intacct, Salesforce, Oracle NetSuite, Nero, PeachTree, Sage software, Freshbooks, Thomson Reuters, Great Plains, and Microsoft Dynamics. Besides, perfect data integration with easy file import and export between Bill.com and many accounting solutions as well as ERP tools can be achieved. It can also integrate with various other tools and apps from tax services to expense management.

If you use an accounting or ERP tool that Bill.com does not provide auto-sync with, it gives you freedom to easily import and export files to use with your accounting tool.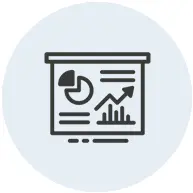 Choose Subscription Plans as per Business Requirements
Bill.com gives you the freedom to choose services as per your need. There is no obligation to subscribe for the full service package. If your business involves both accounts receivable and accounts payables processings, only then you need to subscribe for the full service package. Otherwise, you can subscribe to only one based on your business needs.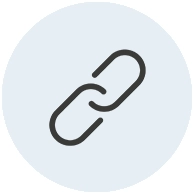 Connect with Vendors and Customers for Faster Payments
If you are a premium Bill.com customer paying a subscription fee you can send Requests to any Bill.com vendors or customers to connect with you by providing your payment network ID. Once connected, you can send payments to them via fast and secure ACH or your virtual card. However, please note that, if you are using a basic subscription-free account, you cannot search the network or connect other vendors and customers.
Bill.com Plans, Pricing & Features
| Plans | Pricing | When to Use |
| --- | --- | --- |
| Essentials (Accounts Payables/Pay Bills) | $45/month per user | Your business needs basic Accounts Payable processing |
| Team (Accounts Payables/Pay Bills) | $55/month per user | Your business needs basic Accounts Payable processing and accounting software integrations |
| Essentials (Accounts Receivables/Get Paid) | $45/month per user | Your business needs basic Accounts Receivable processing |
| Team (Accounts Receivables/Get Paid) | $55/month per user | Your business needs basic Accounts Receivable processing and accounting software integrations |
| Corporate | $79/month per user | Your business needs both Accounts Payable and Accounts Receivable with advanced features |
| Enterprise | Custom Pricing | Your business needs both Accounts Payable and Accounts Receivable with advanced features and API access |
| Accountant Partner Program | $49/month | If you are an accountant or bookkeeper with your own firm and want to grow your accounting practices and profits |
Note

No matter which plan you opt in for, you will get a

free trail of 30 days

. No credit card will be required. And you can cancel the subscription any time if you are not satisfied with their software or services.
All the services, as per your chosen plan, will be free of charge during the trial period. However, transaction fees will be charged by Bill.com for any debit and credit card payment made even during that trial period.
Why to Integrate Bill.com with QuickBooks?

Bill.com is an easy-to-use tool. It simplifies your bill payment processes at every step with its inbuilt features. Here is the reason why you should integrate Bill.com with QuickBooks:
While paired with QuickBooks, it brings far more control and visibility to payments.
The Bill.com-QuickBooks integration makes a perfect association to best facilitate your paperless billing and document management, easy bill payment, automated approvals, domestic and international payment options, and more with great transparency.
Since Bill.com is an AI-powered tool, it leverages artificial intelligence (AI) to help you dramatically reduce manual tasks and scale up your payment processing.
It also instantly syncs all your QuickBooks data which lets your clients be freed of all obligations of re-entering any financial data into your accounting system.
Additionally, you can keep a close watch on all your bills even when you are on the move just through its mobile app on your iOS or Android-powered devices. This way you can always remain aware when any payables or receivables need your consideration.
Besides it offers you total control on your business finances with great efficiency as features like multiple payment methods, remote payments processing, faster reconciliation, and secure environment are easily accessible.

Any company that's still making bill payments the old-fashioned way really needs to get familiar with Bill.com,"
-Gary Hornbeek, CFO, Quicken.
How Does it Work?
Once you connect Bill.com and QuickBooks, bill pay gets better. Bill.com talks directly to QuickBooks, so changes like a newly created bill or a sent payment are automatically updated.
| From QuickBooks to Bill.com | From Bill.com to QuickBooks |
| --- | --- |
| Accounts | Accounts |
| Departments (called Classes in QuickBooks) | Classes (called Departments in Bill.com) |
| Book Balance (so Bill.com can project your cash flow) | Vendors |
| Customers | Bills |
| Invoices (new and edited invoices) | Bill Payments |
| Items | Vendor Credits |
| | Funds Transfers |
| | Customers |
| | Invoices (new invoices only) |
| | Invoice payments |
Top Alternatives of Bill.com
If you are not entirely convinced of the Bill.com software and services for any reason and look for an alternative, you can explore some ideal alternatives to Bill.com and compare software packages that contain similar features and functionalities. We are presenting some top options on the basis of their shared features and feedback.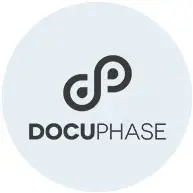 DocuPhase
It's an end-to-end solution for Accounts Payable and Vendor Payment which automates the entire processes of procurement and payment. It's one of the best AP and Vendor Payment solutions that are capable of fully automating the 3-way match process.
DocuPhase can work with any ERP tool of your choice. Your finance team will be able to automate and track real-time how your invoices are forwarded for approval and what is their status at any point of time. It saves a lot of your processing time.
DocuPhase main features include 1099 preparation, access controls and permissions, approval process control, batch processing, business process automation, alerts/notifications, archiving & retention, cash management, compliance tracking, web forms, customer payments, vendor payments, document management, workflow automation, etc.
Suitable For
It's best for mid-size businesses and enterprises across a variety of industries like education, finance, manufacturing, local government, etc. for the purpose of automating their business processes.
DocuPhase Pricing
Aspiring businesses will need to directly get in touch with them to get a custom price quote based on their individual business needs.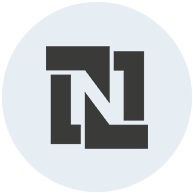 NetSuite
It's an Oracle-owned cloud-based accounting software solution that helps you automate your supplier invoice processing and payment. It automates your journal entries, transaction matching, approvals, and reconciliations. It means it not only eliminates most of your manual data entry work but also reduces your hard work and time needed to process bills.
NetSuite main features include accounting, accounting integration, accounts receivable, asset lifecycle management, audit trail, 3pl management, access controls and permissions, "what if" scenarios, 1099 preparation, ACH payment processing, alerts/notifications, etc.
Suitable For
Startups, small and mid-size businesses, fast-growing businesses for the purpose of automating core business processes and getting insights into their real-time financial and operational performance.
NetSuite Pricing
Starts from $499.00 /month. No free trial. No free version. (You will need to directly contact them for the current pricing and more details)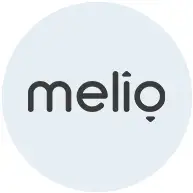 Melio
Melio is an accounts payable and receivable processing platform. It has a dedicated team management tool to give you more visibility and control over your team members. You can add team members, assign them their individual roles and responsibilities. From a single login and a single dashboard, you will be able to control everything—manage approvals, check all your client accounts, payment status, and perform AR sync with leading accounting software like QuickBooks Desktop, QuickBooks online, FreshBooks, Microsoft Dynamics 365 Business Central, etc.
Streamlined accounting finances, effortless invoicing, and smarter business insights with QuickBooks Online.
Melio offers free business to business receivables and ACH payments services. It gives you some special benefits. No Subscription or Sign Up fees are charged either from you or your clients or your clients's vendors. You can pay somebody through bank transfer free of charge. Else you can pay through your card for a nominal tax-deductible fee. Melio, on your behalf, sends checks to your vendors so that you need not cut a check every time you pay your vendors.
Melio features include accounts payable, accounts receivable, billing & invoicing, check processing, ACH payment processing, 1099 preparation, approval workflow, bank reconciliation, bookkeeping services integration, cash management, etc.
Melio Pricing
Melio remains free of charge when you pay anybody through a paper check or ACH bank transfer. You will need to pay a nominal transaction fee which is tax-deductible when you need to receive or send payments faster.
You pay via credit and debit card for a 2.9% fee, same-day bank transfer for 1% fee, expedited check delivery (with FedEx) for $20, international USD transfer for $20. You get paid via credit cards for a 2.9% fee to you or payor, instant payout (get a same-day bank transfer for a 1% fee.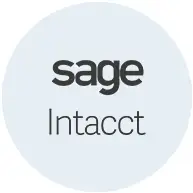 Sage Intacct
Sage Intacct cloud-based software solution helps you achieve up-to-the-minute operational as well as financial visibility all through your business. It gives you the ability to modernize your business processes by leveraging its far-reaching automation capabilities to cut down labor and save on costs. With this, you will be able to control your finances and ensure compliance and security. It includes, accounting, fund accounting, project accounting, financial consolidation, revenue recognition, vendor management, inventory management, cash management, purchasing, and financial reporting.
Sage Intacct Pricing
Sage Intacct doesn't publicly publish its plans and pricing anywhere. You can get in touch with them just by filling up a simple contact form, and request a custom price quote that fits your organizational needs.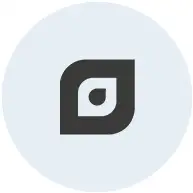 Accounting Seed
Powered by Salesforce, this accounting tool is designed and developed on the basis of a full accrual system. This software solution is able to track all your financial data through the complete business lifecycle. It's easy to customize and configure. This is why Accounting Seed is able to meet any of your business requirements just with a few clicks. No coding needed from your end.
Accounting Seed features include but are not limited to accounts receivable, 1099 Preparation, ACH payment processing, bank reconciliation, billing & invoicing, cash management, approval process control, customer statements, data extraction, duplicate payment alert, and electronic funds transfer.
Best Suited For
Small and midsize businesses across any industry looking for a complete solution to connect both their front and back end business processes.
Accounting Seed Pricing
There are three core plans but Accounting Seed also doesn't publicly publish its plans and pricing. Aspiring businesses will need to directly get in touch with them to get a custom price quote based on their individual business needs.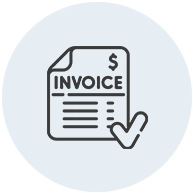 Invoiced
Invoiced is also a cloud-based solution that helps small and midsize organizations automate their accounts receivable processing. The best thing about this solution is it is fully customizable to meet any specific business needs of your organization.
The tool is designed keeping in mind all aspects of the A/R processing. It helps you automate your billing, collections, cash application, payment processing, and even more. You can integrate almost anything into Invoiced open API, and their sandbox access is ideal for user and developer testing to help you figure out what will work for your organization. You can integrate this tool with any accounting software or ERP tool. You can also use this as a standalone application.
Invoiced features include but are not limited to accounting, payments, ERP, automation, consolidation, adjustments, collections, match invoices and payments, digital billing, recurring billing, consolidation, and batch invoicing,
Invoiced Pricing
Invoiced also one of the service providers who do not publicly publish its pricing plans on their portal. You will need to directly contact them for a demo and further information on pricing.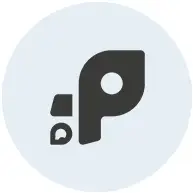 Procurify
It's a leading spend management tool that provides simple, straightforward and scalable spend management. With this tool, you can keep track of the end-to-end workflows and accountability in expenses. It offers exceptional visibility and control of your business processes with real-time budgeting, expense through both physical cards as well as electronic channels, automated approval system, and more, all from within a single platform.
Procurify main features include, but are not limited to, expense tracking, fraud detection, invoice processing, mobile receipt upload, approval process control, approval workflow, budgeting/forecasting, cash management, and categorization.
Best Suited For
Businesses who need to simplify their finance workflows, streamline their spend management, enhance visibility and minimize costs with Procurify.
Procurify Pricing
Procurify offers three types of plans, i.e. pioneer, voyager, and enterprise. However, they do not mention their pricing publicly. they give reasons as all of their plans have a custom pricing depending on how many users in your organization are going to use Procurify.
Conclusion
Bill.com invests heavily in research and collaborates with professionals in the field to build procedures that provide the finest integration experience for its customers. It also empowers accounting teams by decreasing the time spent on data entry, approval, and follow-ups, lowering the accounts payable cost, and minimizing the possibility of human error. Bill.com integrates well with both QuickBooks Desktop and QuickBooks Online; it helps QuickBooks users eliminate potential double entries while paying bills or receiving payments. In simple words, Bill.com has established itself as one of the top integrational accounting add-ons that aid QuickBooks in simplifying processes.
FAQs
What is Bill.com Used for?
It is used mainly for the purpose of automating accounts receivable and accounts payable. By integrating AI-powered automation across the entire business process, it streamlines small and midsize businesses' accounts payable (AP) and accounts receivable (AR) processes.
What Companies or Industries Use Bill.com?
Alongside Individual accountants, all types of small and midsize businesses falling under industries like accounting firms, professional services, hospitality, nonprofits, healthcare, wealth management, software and technology use Bill.com happily to pay and get paid. Let's also present this in figures. There are more than 100,000 businesses including over 85% of the top 100 U.S. accounting firms who trust Bill.com for invoicing, payments, approvals, cashflow controls, and API
Bill.com vs QuickBooks
One basic yet interesting question can arise in anybody's mind, "what is the difference between QuickBooks and Bill.com"? And we must clear any doubt about this.
So, to better understand, Bill.com fundamentally, it is an accounts receivable (A/R) and accounts payable (A/P) software solution that concentrates mainly on processing bills, sending invoices to customers, receiving and making vendor payments. However, QuickBooks is a comprehensive accounting solution which also includes the features of processing bills and vendor payments.
How Can I Easily Transfer Money Internationally?
Since international money transfers through your bank may be costlier, using some other digital payments partners can be the best fit for your business. Bill.com, no doubt, is an intelligent and reliable payment system that offers you complete control of your end-to-end money management process globally. Bill.com's international payment system empowers you to electronically pay your vendors even outside the U.S. For further details and any other questions, you can contact Bill.com or Sagenext and get quick answers. Additional benefits of international money transfer include seamless and powerful accounting apps and software integrations, payment tracking, approval workflows, and competitive rates.
How are QuickBooks Online Advanced and Bill.com teaming up?
Both QuickBooks Online Advanced and Bill.com are teaming up by offering you more bill payment options that are more suitable and helpful for your business success. It ultimately gives you complete control over your payables and receivables.
Awards & Recognitions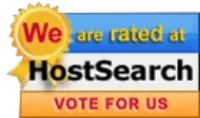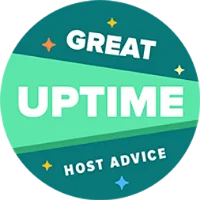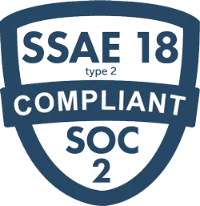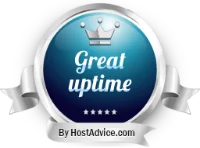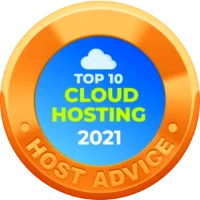 Trusted Partners