What are the System Requirements for QuickBooks Desktop?
QuickBooks Desktop is a popular accounting software used by businesses of all sizes. The system requirements for QuickBooks Desktop vary depending on the version and the number of users. We will discuss essential system requirements to ensure your QuickBooks Desktop runs seamlessly.
System Requirements for QuickBooks Desktop (Pro or Premier 2019)
1. Operating Systems
Here is a list of QuickBooks Desktop requirements for operating systems that are compatible with software:
Windows 10, all editions including 64-bit, natively installed

Windows 8.1 (Update 1), all editions including 64-bit, natively installed

Windows Server 2016

Windows Server 2012 R2

Windows Server 2011, Standard and Essentials
Note: It is advised to use QuickBooks software on a native Windows operating system. Windows operating systems on an emulator or a virtual environment on a desktop will not work with the QuickBooks desktop software.
2. Database Servers
   Windows (natively installed)

Windows Server 2019, Standard and Essentials

Windows Server 2016, Standard and Essentials

Windows Server 2012 R2, Standard and Essentials

Windows Server 2012, Standard and Essentials

Windows 10

Windows 8.1 

Linux (when using QuickBooks

Enterprise Solutions Database Server-only installation)

OpenSuse 42.3

Fedora 27

Red Hat Enterprise 7 (RHEL 7.4)
3. Browse Requirements
Here is the QuickBooks Desktop requirements for browsers that are compatible with QuickBooks desktop software:
Internet Explorer 11 (32-bit)

Hardware and Operating system requirements (client and server)
 Processor
  2.4 GHz minimum
 RAM
  4GB memory minimum (8GB recommended Server RAM Requirements)

1-5 Users: 8GB RAM
10 Users: 12GB RAM
15 Users: 16GB RAM
20 Users: 20+GB RAM

 Disk space

Minimum 2.5GB of disk space for installation.
Additional space for data files.
Additional space requirements for software: 60MB for Microsoft .NET 4.6 Runtime, provided on the QuickBooks CD.
For Intuit Data Protect in QuickBooks Connected Services offerings
1. Minimum of 4.0GB RAM
2. Twice the size of the largest file set to back up + 100MB or twice the size to restore.
3. The space is only required from the work folder LocalApplicationData+"Intuit\Intuit Data Protect".
4. Note: For the best performance, store your QuickBooks data file on a solid-state drive (SSD).

 Windows

Regional settings are supported when set to English.
Administrator rights required for hosting multi-user access.
Natively installed – means it was installed on a particular system or environment that it was designed for. This also means it doesn't need to run in a virtual environment or emulation software.

 Optical Drive
   4X DVD-ROM drive required for CD installations (unless QuickBooks is downloaded from Intuit server).
 Screen Resolution

Display optimised for 1280 x 1024 screen resolution or higher with up to 2 extended monitors.
Best optimised for Default DPI setting for a given computer.
Note: QuickBooks requires an internet connection to operate.
4. Software compatibility
Here is a list of the most common applications that are used with the QuickBooks Desktop software. If you wish to find more applications that are supported by the QuickBooks Desktop Software, please visit the Intuit App Store.
Note: Installation of additional random access memory or RAM can enhance the use of these features.
Microsoft Office 2016, 2010, 2013 and 365 (including Outlook 2010, 2013, 2016, and Outlook 2019) both on 32 and 64-bit. Web version is not supported.

Email estimates, invoices, and other forms with Microsoft Outlook 2010-2016, Microsoft Outlook with Office 365, Gmail, Yahoo Mail, and Outlook.com, other SMTP-supporting email clients.

Preparing letters: Microsoft Word 2016, 2013, or 2010 or Office 365 (includes 64-bit).

Exporting reports: Microsoft Excel 2016, 2013, or 2010 or Office 365 (includes 64-bit).

Contact Synchronisation: Outlook 2010 (32-bit).

Synchronization with Outlook: QuickBooks Contact Sync for Outlook (the download is available at no charge).

Contact Sync does not work with the Microsoft Business Contact Manager Outlook plug-in. Syncing could cause duplicate records.

QuickBooks Point of Sale V18.0

TurboTax 2018 (Personal and Business)

Lacerte 2018 and 2017

Pro-Series tax years 2017 and 2016

Quicken 2018, 2017, 2016

Adobe Acrobat Reader: Business Planner, Payroll, and viewing forms require Adobe Acrobat Reader 9.0 or later.

Payroll and other online features and services require Internet access with at least a 56 Kbps connection speed (1 Mbps recommended). DSL or cable modem is recommended.

Gmail, Yahoo Email, Windows Mail, Hotmail and AOL (i.e Mozilla Thunderbird Email Client which supports plain text version)

Internet Explorer 11
5. Firewall and Antivirus Software
Windows Server Firewall (all editions)

Windows 8.1 Firewall (all editions)

Microsoft Security Essentials

Avast

AVG

NortonLifeLock (formerly Symantec)

ESET

Avira

Kaspersky

McAfee

Bitdefender

Malwarebytes
Note: QuickBooks is capable of working with all systems that run a RAID (Redundant Array of Inexpensive Disks). However, the use of QuickBooks with RAID systems is not recommended. RAID systems are known to cause QuickBooks to operate slowly on a system and are likely to reduce the performance of the software.
Some Factors to Consider Before System Requirements for QB Desktop
When determining the system requirements for QuickBooks Desktop, it is important to consider the following factors:
The number of users: The more users you have, the more RAM and processing power you will need.
The size of your data files: The larger your data files, the more disk space you will need.
The complexity of your business: If you have a complex business with a lot of transactions, you will need more powerful hardware.
Conclusion
QuickBooks Desktop system requirements is vital for ensuring smooth and efficient financial management. Selecting the right hardware and software specifications guarantees optimal performance, minimizing potential disruptions and enhancing the overall accounting experience.
Facing Issues?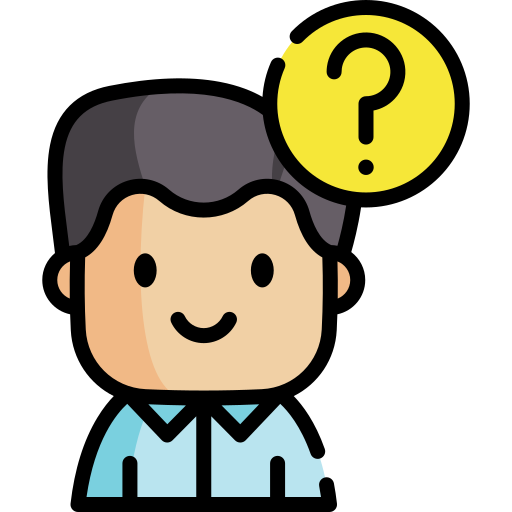 Submit Your Queries