Sales/Support ( Toll Free )+1-855-922-7243
QuickBooks Enterprise With Hosting: Modern Take On Accounting
QuickBooks Enterprise with Hosting means configuring licensed versions of the desktop application on cloud servers to remotely manage your business's finances from anywhere anytime. A modern approach to desktop-based accounting, Hosted QuickBooks Enterprise allows you to quickly and efficiently monitor your cash flows, track sales, generate invoices, manage payrolls, get real-time reports from anywhere, anytime, and on any device.
Here are some major limitations of QuickBooks Desktop Enterprise:
Hefty IT Setup Cost
System Crashing and Data Loss
Cyber Risk Management
Fixed Accessibility
IT Resource Management
Limited Collaboration Options
How Does QuickBooks Enterprise with Hosting Ease Your Work?
No IT Setup or Administration
Virtual Workspace
Seamless Connectivity
Authorized Access
Team Collaboration
Real-time Data Sharing
Automated Data Backup
Cross-device Compatibility
Add-ons Integration
QuickBooks Enterprise Hosting Pricing & Plans
Customized Solutions to Fit Every Requirement
Whether you want a single user access or have an entire team to accommodate on the cloud, we offer smart cloud solutions to accommodate every shared and dedicated QuickBooks enterprise hosting pricing and plan requirements.
1-User Plan
$33*
Per Month
5GB Per user
Per Additional User
$30*
Per Month
Per Additional User
5GB Per user
Plans
Price
No. of Users
Additional User
Storage
RAM
Included Apps
Bronze
$59
/month
1
$30
6GB (6GB/user)
3GB
3
Silver
$180
/month
5
$30
30GB (6GB/user)
5GB
5
Gold
$260
/month
8
$25
56GB (7GB/user)
6GB
8
Diamond
$345
/month
12
$23
120GB (10GB/user)
8GB
12
Platinum
$390
/month
15
$20
195GB (13GB/user)
12GB
15
Benefits of Hosting QuickBooks Desktop Enterprise on cloud
Increase Productivity
Improve your accounting workflows and enhance your team's productivity to meet the rapidly evolving demands of your accounting practice by collaborating with your team members and clients in one cloud-based platform. Give yourself and your team the power of cloud and take your business to new heights.
Seamless collaboration of all members - on-site and offshore
Simultaneously work on the same file with your clients
Enjoy maximum accuracy and efficiency
Reclaim control of your daily schedule and ensure perfect work-life balance.
Manage Your Accounting Operations From Anywhere Anytime
With QuickBooks Enterprise Cloud hosting, you can keep track of your income and bank transactions, all-in-one place. Add new dimensions to your practice with the power and flexibility of the cloud.
The finance management features allows you to:
Keep Track of Expenses
Remotely Pay Bills
Download Debit or Credit Card Transactions
Generate Financial Statements
Plan for the Tax Season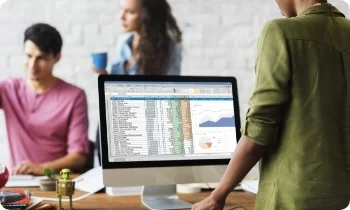 Host Multiple Add-ons on QuickBooks Enterprise Cloud Platform
Depending on your specific accounting operations requirements, you often need various tools, utilities, and add-ons functionalities to work in sync with QuickBooks Desktop Enterprise Hosting. Sagenext gives you the freedom and flexibility to host all kinds of QuickBooks add-ons on the same virtual server with easy integration and compatibility for maximum productivity.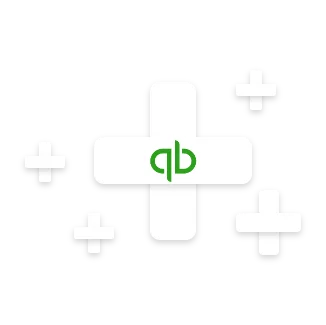 Data Integrity and Security
At the Core of Our Operations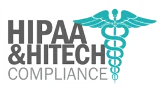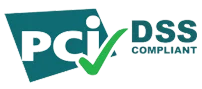 When it comes to QuickBooks Enterprise with Hosting, ensuring integrity and security is bound to be the top-most priority for every business, whether small or big. With bank-grade safety measures in place, you get multiple layers of security solutions to ensure uncompromised data protection.
Two-Factor Authentication
256-bit Encryption
Network Firewalls
Anti-malware
Antivirus programs
Automated Backups
24x7 Monitoring
Round-the-clock Support
To Keep You Away from Technical Challenges
Sagenext provides 24x7 technical support for all kinds of troubleshooting. You can chat, call, or send an email at any time of the day to the customer support team and get a human response within 5 minutes.
Unlimited Technical Support at No Additional Costs
Microsoft Certified Engineers and Server Administrators
24x7 Availability with 5-Min Response
Multi-channel Support - Email, Phone, Live Chat
How Can You Host Your QuickBooks Enterprise on the Cloud?
Hosting QuickBooks Desktop Enterprise on the cloud:
Pick the Right Plan
Decide on the plan that suits your business.
Share QuickBooks Details
Purchase and share your QuickBooks license with your preferred cloud hosting service provider.
Cloud Setup
Set up the cloud based on storage requirements, RAM, and the number of users.
5K+ CPAs
13+ Years of Experience
Intuit Authorized QSP
MSPAlliance Member
Sagenext - The Gold Standard of QuickBooks Enterprise Hosting
With more than 13+ years of experience of hosting tax and accounting applications and more than 5000+ CPAs and accounting professionals in the network, we understand the industry and the requirements much better than the competition and ensure that you get what you actually need to excel.
Why Choose Sagenext for hosting QuickBooks Enterprise
High-Performance Infrastructure
Having collaborated with some top-tier data centers with high performance servers, we ensure you get adequate real-time actions with 99.999% uptime guarantee.
Work from Anywhere
Hosting the accounting program enables you to access your applications and data from anywhere. Post pandemic, the ability to access work tools remotely is a big plus.
Multi-user Collaboration
Hosted QB Enterprise allows authorized users to work on the same company files at the same time remotely. Get the same desktop-like experience on all connected devices.
No IT Hassles
You do not have to have a dedicated in-house IT infrastructure setup or a specialized team for its management, meaning lower cost of ownership and operations.
Scalable Resources
Remotely accessing your files with QuickBooks Enterprise enables you to scale down or up when necessary. Manage your resources, workloads and budget effectively.
99.99% Uptime Guarantee
Sagenext provides its users with adequate server resources and an SLA-backed 99.99% uptime assurance for unhindered operations.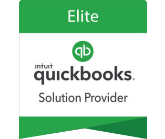 Buy QuickBooks Enterprise Licenses From Sagenext
As an Intuit Authorized QuickBooks Solution Provider, Sagenext Hosting has earned the privilege to offer the customers with genuine QuickBooks Desktop Enterprise licenses bundled with its cloud services. All the customers that buy a QuickBooks license from us can ask for a free consultation from our experts regarding setup and installation and choose between single and multi-user licenses.
Get Your Genuine QuickBooks Enterprise License
Buy Now
Sagenext Partnership Programs
A reliable program that lets you decide the way you earn
Sagenext brings to you comprehensive Partnership Programs, designed to help you create a significant source of income by reselling Sagenext cloud services. Be a part of the revolutions and set yourself up to earn 10-15% lifetime provision for every referral.
Flexible Payout Models
Performance-based Slabs
High Paying Commissions
Consistent Incomes
Dedicated Portal for Income Tracking
Exclusive Bonuses and Incentives
Want to Know More About Sagenext Partnership Models?
What Else Can You Get from Sagenext?
Sagenext offers various business cloud solutions such as:
Delivering Best-in-Industry QuickBooks Enterprise Hosting
Check out what our clients have to say about Sagenext



"Easy Data migration, Lowest Pricing"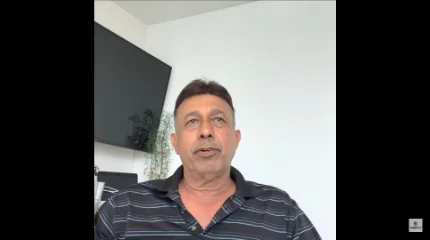 QuickBooks Enterprise Hosting FAQs
What is QuickBooks Enterprise Hosting?
QuickBooks Enterprise hosting solution is designed to transform the desktop-based application into a more powerful, more efficient cloud accounting platform allowing users to access all the features and tools of the software and work on the files from anywhere, at any time. So, if you plan to work remotely, you can work effectively and connect with your team members in real-time with cloud-hosted QuickBooks Enterprise. Read more about benefits of QuickBooks Enterprise Hosting
---
How much is QuickBooks Enterprise Hosting?
QuickBooks Enterprise with Hosting pricing anywhere start from $50 to $150 per user per month, depending on the hosting provider, plan features. At Sagenext, QuickBooks Enterprise Cloud Hosting plans start at $33/month/user with 5 GB of SSD for shared hosting while dedicated hosting plans start at $59/month/user with 6 GB storage.
---
How do I set up multi-user in QuickBooks Enterprise?
You need to have a multi-user license of the QuickBooks Enterprise application to set up multi-user mode. Enabling multi-user mode in the application is very easy. For this, you need to access the admin account. Once you have the access, you need to:
Go to the File menu at the top of the window.
Select Utilities and Host Multi-User Access on the drop-down.
Click Yes on the confirmation window.
Read Also: QuickBooks Multi-User Mode Not Working
---
Is QuickBooks Enterprise being discontinued?
Intuit has been working with CPAs and accounting professionals to bring some welcoming changes in the application. Hence, we can assume that QuickBooks Enterprise is not going to be discontinued.
---
Is QuickBooks Enterprise cloud based?
QuickBooks Enterprise is a standalone desktop-based application. In case you need cloud-based QuickBooks Enterprise, you can host it on our high performance cloud servers for remote accessibility, scalability and data security.
---
What is the difference between QuickBooks Enterprise with hosting and online?
QuickBooks Online is a browser-based web application exclusively designed to manage small businesses cash flows and finances. On the other hand, QuickBooks Enterprise with hosting is setting up the desktop-based accounting application on a remote cloud server for anywhere, anytime access. QuickBooks Online comes with limited features, tools and functionalities whereas QB Enterprise hosting provides users the freedom to access the same desktop accounting software with the same look and feel, and interface.
---
Does QuickBooks Enterprise need a server?
QuickBooks Enterprise is a standalone software that can be installed on a local desktop, and hence, there are no such requirements of a server. However, if a user wishes to have anywhere, anytime access, then the application is required to be installed on remote servers.
---
Which versions of QuickBooks Enterprise are supported in your hosting environment?
Well, we support all major versions of QuickBooks Enterprise, including:
QuickBooks Enterprise Canada
QB Enterprise Accountant
QB Enterprise Pro Services
QB Enterprise Manufacturing
QuickBooks Enterprise Retail
QuickBooks Enterprise Non-Profit
---
Awards & Recognitions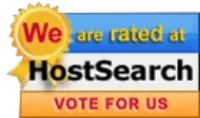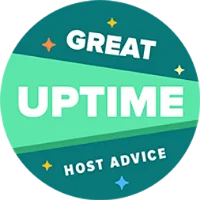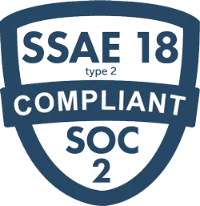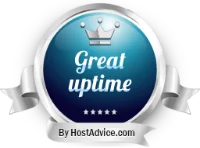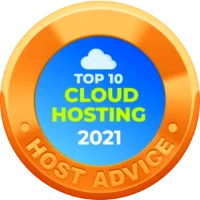 Trusted Partners
Sagenext Infotech LLC is an independent cloud hosting company that hosts legally licensed QuickBooks, Sage Products, and other tax and accounting applications. Copyright © 2023 Sagenext Infotech LLC. All Rights Reserved.