Ease of Use
Powered by state-of-the-art cloud architecture, we provide an atmosphere that lets you access and work on your hosted QuickBooks application with add-ons and business files freely.
More Productivity
By switching to our hosted platform, you get the freedom to access, share, modify and work simultaneously with your team. It helps in accomplishing more tasks in less time.
Data Security
Our superfast SSD servers feature the latest security measures such as 256-bit encryption with hardware and software based network firewalls to provide optimum data security.
Customer Support
Our support team is available round-the-clock via email, phone, and chat. We deliver instant solutions to your techn-ical issues and ensure smooth operations of your business.
QuickBooks Add-ons Hosting to Maximize Functionality
- Seamless QB Add-ons integration
QuickBooks add-ons hosting refers to integrating essential add-ons and third-party apps with the Hosted QuickBooks application on a unified cloud platform. Hosting QB add-ons has long been a handy choice for CPAs and accounting professionals offering comprehensive accounting solutions to enhance utility, performance and efficiency of the QuickBooks software.

Add more power, features, and functionality to your favorite accounting software by choosing our QuickBooks Add-ons hosting services. With different kinds of integrations to fulfill a variety of accounting needs, we can host a number of QuickBooks Add-ons on the same server. From managing bills and invoices, payroll and payments to monitoring inventory and sales transactions, even tracking employee timings and client's details, clubbing Add-ons with your hosted QuickBooks can help you perform complicated tasks with absolute ease and accuracy.
QuickBooks Add-ons on our Cloud Hosting Environment
Which all QuickBooks Add-ons do we host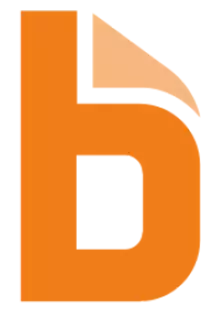 Bill.com
Integrate Bill.com with QuickBooks application to automate and simplify your business' invoicing processing and bill payments while having a complete overview of your cash flow in real-time. Our highly reliable and scalable cloud hosting platform supports Bill.com add-on hosting, thereby, giving busy CPAs and accounting professionals across the globe, the convenience to manage everything from receipt to remittance and maintain updated accounting reports.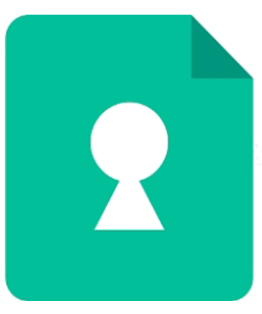 SmartVault
It is An easy-to-use, feature-rich document management Add-on. SmartVault when combined with Sagenext\'s QuickBooks add-ons hosting solutions enables users to remotely backup, restore, archive, and share company files with absolute ease and comfort. Not only that, it also allows the users to attach QuickBooks receipt, invoices, entries, and import them effortlessly. It provides you an easy interface to save your document on the cloud.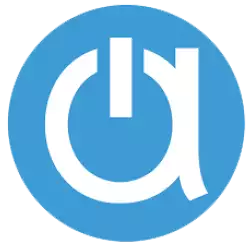 ACCTivate
One of the most advanced business and inventory management tools, ACCTivate, when integrated with QuickBooks application can help you perform a variety of activities in less time. It offers a wide range of features, which includes real-time collaboration among multiple users, instant change visibility and project tracking, among many others. With easy-to-use features, it gives you complete control on your inventory and accounting operations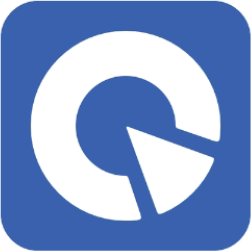 Qvinci
Qvinci, when deployed on the same Sagenext cloud platform, helps you integrate important files and data from QuickBooks and Excel sheets, to create fully customized reports with ease. The innovative tools like drill down, early warning indicators and graphical indicators help you find areas of concerns and be fully prepared beforehand. Its dedicated dashboard gives you a complete overview of your financial information from anywhere, anytime.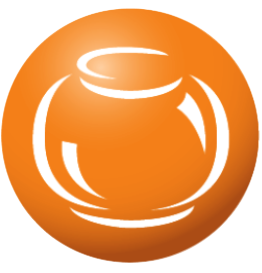 Fishbowl
An excellent inventory management tool, Fishbowl Inventory when clubbed with QuickBooks in the cloud can do a lot for your business. Hosting Fishbowl Inventory on Sagenext's cloud infrastructure with your favorite accounting application helps you in automating invoicing and billing, monitoring manufacturing and logistics, scanning barcode, and tracking multi-location warehouses along with remotely creating customized sales and inventory reports.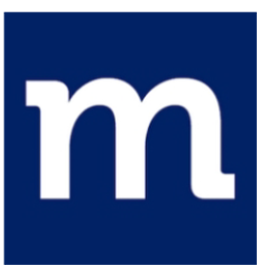 Method CRM
Method CRM with QuickBooks hosting on Sagenext cloud can help automate and customize your industry-specific applications as per your business requirements. It enables you to remotely access and synchronize each list and transaction in real-time between the accounting application and the web-based application. Streamline your core operations and accomplish your accounting objectives with our advanced Method CRM hosting solutions.

Bill & Pay
This QuickBooks supplement when hosted on our cloud offers you a comprehensive invoicing and payment solution to simplify your accounts receivable operations. It comprises an automated sync of customers, bills, invoices, payments etc., and can be operated through any internet-connected device. Accept credit cards and e-checks for both one-time transactions as well as recurring variable payments by hosting Bill & Pay Add-on with QuickBooks.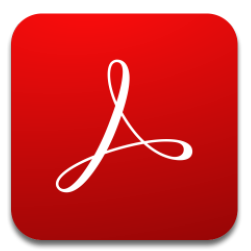 Acrobat
One of the most unique QuickBooks Add-ons, Adobe Acrobat has been designed to help CPAs and accounting professionals, generate essential forms and reports in PDF format for easy sharing and processing. Adobe Acrobat when integrated with QuickBooks on Sagenext's cloud can help you create a number of reports and documents from anywhere at any time via any internet-connected device and send it over email.
In addition to this, our ultra-efficient cloud platform supports other popular QuickBooks Add-ons such as Transaction Pro Importer, ExpenseWatch, Mavenlink, OfficeTools Workspace and Tax Tools, among many others
Get Free Consultation
QuickBooks Add-ons Hosting
FAQ's
If you have any query or questions related to our QuickBooks Add-ons Hosting services, take a look at the following FAQ section:
QuickBooks Add-Ons hosting is the process of installing the QuickBooks Add-ons on cloud servers where the QuickBooks Applications are hosted. QuickBoavorioks Add-ons are handy apps that are designed to enhance the features and functionalities of the QuickBooks Software, allowing you to perform more individualistic and dedicated activities like HR, Payroll, Billing, and Sales operation in coordination with accounting department.
Sagenext offers hosting facilities for most of the QuickBooks Add-ons absolutely free of costs. It means you can get your favorite Add-ons hosted without paying any additional fees if you already have subscribed to QuickBooks hosting plans. However, there are certain apps like Microsoft Outlook for which you need to pay $10 to get the hosting services.
Sagenext provides the technical support to the clients. The company has a team of Microsoft Certified engineers and technicians, who are available 24x7 via live chat, email (
[email protected]
) and telephone (+1.801.610.6141 – Toll-Free) to troubleshoot technical issues. With Sagenext Support Team on your side, you can overcome any technical challenge and enjoy hassle-free accounting.
Sagenext doesn't sell or lease QuickBooks license. You can directly purchase the desired QuickBooks Add-ons from the respective sellers and share the details with Sagenext team to get it integrated with your existing QuickBooks application. The experts at Sagenext can host the shared QuickBooks Add-Ons on the same server where your application is hosted for smooth operations.
Sagenext is a well-established QuickBooks hosting service provider that has been serving CPAs, accounting professionals, and small and mid-sized business for more than a decade. The company helps modern professionals harness the power of cloud technology for their tax and accounting operations for ease of use and enhanced security. Winners of Premium Usability 2019 and Rising 2019 Awards by FinancesOnline, Sagenext has recently been elected as a member of International Association of Cloud and Managed Service Providers (MSP Alliance).
Some key benefits of collaborating with Sagenext for your QuickBooks Hosting are:
SSAE-18 Certified and HIPAA Compliant Data Centers
Anywhere, Anytime Accessibility
Multi-user Collaboration
BBB A+ Accredited
Zero Downtime
Enterprise-grade data security
24x7 Technical Support
Universal Printing and Scanning
Set up of Multi User Mode in QuickBooks Add-Ons is not available.
You can purchase the required QuickBooks Add-ons for your accounting operations from the respective sellers, and then, share the details of the same with the Sagenext team. Once you have shared the details, the technicians at Sagenext will host the shared QuickBooks Add-Ons on the same server where your application is hosted for you.