Sales/Support ( Toll Free )+1-855-922-7243
Simplify Tax Operations with Drake Tax Software Hosting
Drake Tax Software hosting on the Cloud gives you the freedom to access and work on the same hosted application from anywhere with cross-device compatibility and multi-user support. With a centralized platform, authorized members of your team can update and file tax returns on the go. Also, it mitigates the need to share confidential information through other channels, minimizing the chances of data breach or loss.
Remote Access
High Performance Servers
99.99% Uptime
SSAE-18 Certified
HIPAA Compliant
Multi-layered Security
Advantages of Drake Tax Hosting over Traditional Drake Application
Multi-user Access
Overcome the limitations of fixed concurrent users. With Drake Tax hosting services, any number of office users can access the same application and data from their respective locations.
Business Oriented
Focus on your core practice rather than managing IT. A hosted Drake Tax Software frees you from all IT-related hassles while allowing you to work on your core competencies.
Cost Reduction
Drake cloud hosting is generally acquired by paying nominal monthly hosting fees without any requirement of specific hardware, software, enterprise firewall, or IT professionals.
Document Management
Drake Tax Software on the cloud provides you with a dedicated Document Management System allowing you to keep your practice organized from any internet connected device.
How to Host Drake on the cloud?
Getting Started with Hosted Tax Practice
Get your Drake Tax Software License
1
You must own the licensed software of Drake Tax in order to host it to the cloud. To buy the license of the professional tax preparation software, you can contact Drake Software sales and they will provide you with all the required information to get your tax application. It will also consist of a downloadable link to download the software.
Find a Suitable Drake Tax Hosting Provider
2
Zeroing your search on an ideal hosting partner for tax software can be a difficult task. To land a perfect cloud infrastructure for your cloud hosting requirements, you will need to have a checklist of required resources to meet your security, scalability, and high availability demands.
The Hosting Process Drake Tax Software
3
Once you find an ideal hosting provider for your tax operation, collect your entire information like; software download link, licensing information, and associated database. Once asked, you will be required to share it for cloud infrastructure setup. It takes 1-5 hours depending on the actual need.
A Demo to Go Drake Tax Software
4
Before signing up, you should ask for a go-through session with a technician to guide you through the entire process of cloud usage. Trying navigating applications as well as data to have enough idea about the performance and security and how it can change things for good for you.
See How Cloud Platform Works
Start Free Trial Now
IRS Security Parameters for Drake Hosted Desktop
What do you need to look for?
The IRS, the top body for the US federal taxation process, has clearly stated that protection of taxpayer data is the law. Therefore, tax practitioners need to formulate and enforce stringent security measures to meet the "Security Six" and data protection guidelines enforced by the top tax authority to ensure taxpayers' data protection. The Security Six refers to the use of multi-factor authentication, antivirus and anti-malware, software and hardware-based firewalls, drive and data encryption, automated data backup and usages of virtual private networks.
Given are the recommendations that you need to follow to address security issues:
Standard System Measures
As per IRS, one must apply all basic system security settings like; firewall, anti-virus, two-factor authenation, and drive encryption to have no holes opened for any threats. Always ensure that none of these settings are dysfunctional.
Proper Security Plan
Not all security resources and measures are designed to meet dynamic expectations. Engaging a professional security consultant can help tax professionals design a suitable security policy to comply with Data Privacy, Security, and GDPR Law.
Proper Security Awareness
Educate yourself and your team members to follow the set security guidelines while working over the internet like downloading and accessing external links. Keeping an eye on suspicious activities can help mitigate the security risks.
Data Recovery Plan
IRS strictly recommends all businesses have a proper data recovery and restoration plan in place. An efficient data recovery plan comes in handy during challenging times to be safe in this rapidly changing nature of security threats.
How Costly is Cloud hosting for Drake Tax Software?
Cloud hosting for Drake Tax Software is a budget-friendly option for small and mid-sized businesses since the pricing is defined by a pay-per-use policy. You only pay for the resource that you use and the cloud-hosted setup can easily be customized to suit all levels of your requirements.
Talk to Us for Custom Cloud Solutions
Get Custom Cloud Solutions
Challenges Regarding Drake Software Hosted in the Cloud
Here's how to be cloud-ready
Finding a Suitable
Hosting Provider
It's not so easy to find the perfect hosting provider for your business since there will be dozens of different vendors offering almost the same services. You should get your list of expectations ready and ask them to respond in order to judge one that suits you. Data integrity, security, 24x7 free technical support are the core aspects to be considered when you have the final call.
Data Sync
Even though your data and applications are hosted on the cloud, for some specific tasks you want your local resources to be in sync with the remote server. It's better to ensure that your cloud infrastructure has the feature to have back and forth data transfer so that you carry out the given tasks with sheer ease and efficiency.
Printing
Printing is equally challenging when you want your cloud jobs to be printed by your local printers. It sometimes gives you an unwanted headache. In order to have a smooth printing process, please make sure that the hosting provider is going to provide you with a universal printing solution to fit with any local printers.
Get One Month Free Subscription +
Additional 10% Discount on Annual Plan
Request a Quote
Delivering Best-in-Industry Drake Tax Software Hosting
Check out what our clients have to say about Sagenext



"Easy Data migration, Lowest Pricing"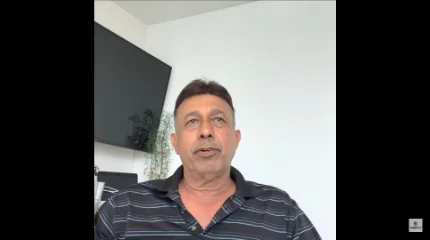 Drake Tax Software Hosting FAQs
What is Drake Hosting?
Drake Tax Software hosting is a way to get the tax application setup in the remote cloud space to give you anywhere and anytime access with cross-device compatibility. The centralized hosted platform is designed in such a way that the cloud-based Drake is compatible with other associated applications for a smooth transaction of data across multiple applications.
---
What are the features of Drake Hosting?
Drake Tax Software hosting has all the features to enhance your client-serving experience by encouraging excellent teamwork, giving you high-performance computing resources to meet any level of system demand, saving you from data integrity and security issues.
---
Can I get Drake Hosting for Free?
You can subscribe to 7-Day Free Trial for Drake Tax Software and experience how moving your tax practice to the cloud can help you streamline your day-to-day operations. No commitment, no credit cards needed for the Free Trial Program; all you need to do is fill up your form and share your details and we can set up your cloud account and help you get started with cloud-based tax practice within hours.
---
How to allow multiple users on the same Drake Hosting setup?
Multi-user mode is readily available and can easily be enabled if it is required for a smooth tax filing. All you need to have is multi-user licenses and admin account access to enable the multi-user function. Once it is enabled, all the authorized users can simultaneously access and work on the same platform.
---
What are the benefits of Drake Tax software hosting at Sagenext Infotech?
Hosting Drake Software on the cloud allows you to access your tax software with the same features, tools, and utilities to perform your tax filing on the go. Also, it enables you and your team to collaborate and work on the same application and company files from anywhere allowing them to be at their best in terms of achieving company goals and objectives. All-round data security and 24x7 technical support are additional benefits that come along with Drake Tax Software hosting.
---
Is my data safe and secure with Sagenext? Will my data be backed up?
Tax preparer data security is an additional benefit that you get by moving your tax practice to the hosting service. With your hosted Drake Tax Software in SSAE-18 certified data centers, your confidential business files, and data get enterprise-level security with end-to-end encryption, multi-factor authentication, network enterprise firewalls, and automatic data backup to protect sensitive tax data while offering complete business continuity solutions.
---
How much does Drake tax software Hosting cost?
The basic price of Drake Tax Software hosting starts from $50/User/Month with 6 GB of storage to $390 for 15 users per month with 195 GB of storage. For more details check plans & pricing.
---
Can my business go down while cloud computing is not functional?
The Server mirroring technique is used to avoid downtime issues. With this, the mirror server will be up and running when the working resource catches some glitch.
---
Can I increase my resources when the tax season is going full scale?
You can get in touch with hosting providers to scale your capacity up once there's more demand.
---
Is there any threat of virus attack if I have remote access to my Drake document?
No, the antivirus protection is always working on the servers to get your protection. Automatic backups are already running to save you from any problem with the tax process.
---
What kind of technical support do I get?
Sagenext has a team of Microsoft-certified technical specialists who are available round-the-clock via call, email, and live chat to provide you with solutions related to data migration and cloud server setup along with fixing technical glitches to keep your system up and running at all times.
---
Is Drake tax software in the cloud?
Drake Tax Software is a standalone desktop-based tax application, which is installed and accessed on local systems. If you want hosted Drake software, then you can simply reach out to Sagenext, share your Account Number and Serial Number and get it hosted on a dedicated server for anywhere, anytime access and ease of use.
---
Which is the best cloud service for Drake hosting?
Sagenext is one of the most trusted names in the field of tax software hosting with more than 5000 CPAs and Tax Professionals and a proven track record of 13 years. The Augusta-based Drake Tax Software Hosting provider offers an exceptional cloud-based platform equipped with high performance resources and bank-grade security measures to give you unparalleled hosting experience.
---
Why do I need Drake tax software hosting solutions?
Hosting Drake Tax Software on cloud gives you absolute freedom to access the same application with the same desktop-like interface and functionalities from anywhere while saving you from the hassles of having your own in-house server setup. This means you don't have to spend any upfront budget and still have remote accessibility with the added performance, security and scalability features of the cloud.
---
Can I host add-ons along with Drake software on cloud?
If you have any add-ons or third party apps that you want to be hosted, then you can simply share the essential details with us, and we can integrate them on the same dedicated server for enhanced performance and compatibility. Please be informed that most of the add-ons can be hosted on Sagenext Dedicated Server at no additional cost.
Awards & Recognitions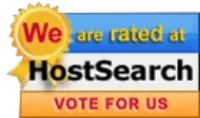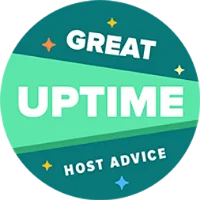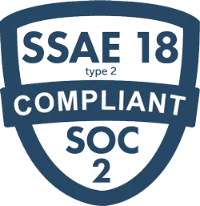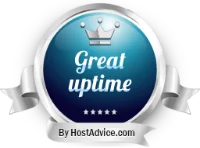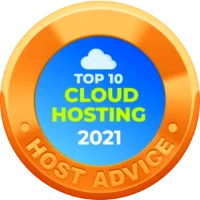 Trusted Partners
Sagenext Infotech LLC is an independent cloud hosting company that hosts legally licensed QuickBooks, Sage Products, and other tax and accounting applications. Copyright © 2023 Sagenext Infotech LLC. All Rights Reserved.