It's readily apparent to participate in the competitive business field either you are a small business owner or a business tycoon. With the emerging rage of technology, SMBs are now developing their game plans and have started crafting ways to search for tools that will enhance their business plans keeping the future secure.
No matter how convenient your strategies are, you always need to add more to your business bucket list. From assessing your team or finding your USP to improving your numbers from the last year, you can invariably grow your SMB management sport. To clear your ways for better management of all the business aspects and provide a concise path to your goals, we have a note to share consisting of all the essential tools.
Our goal is smart business every time.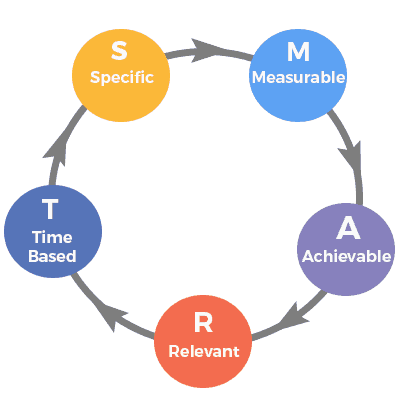 These five foremost tools will help you manage the whole aspect of your small and medium-sized business smartly.
1. vCita: For Lead Management
Finding leads for business is indeed a tough job, especially when you are an emerging one. It's not just about getting the knots out of the existential leads for your small and medium-sized business, the point is how long you keep them interested.
A tool for generating leads for your business making up to your expectations is vCita. vCita provides a convenient tool kit for managing all the leads as well as getting new leads for your business. Using this lead management tool, you can easily contact your customers as well as know their expectations fulfilling all their requirements. Adding a widget into this tool, you can easily schedule meetings with the clients, know the scheduled timings and all other lead requirements.
2. Reason: To Focus on Cybersecurity
In today's context, cybersecurity holds paramount importance in businesses of all shapes and types. From cybercrimes to data breaches, the cybersecurity concerns are genuine. The attackers are now inclined to small businesses with threats like malware and spyware, and thus, securing sensitive operational and financial data is more than just a mere requirement.
We suggest using Reason – an innovative tool that provides endless security properties to modern SMBs. The software has been designed to perfection and is capable of detecting and removing all kinds of system malfunctioning and keeping your computer problem-free.
3. Trello: Project Management
Project management is an evitable necessity for all businesses whether small or huge. When you are at the top of handling multiple projects, you are at the top of your competitors. To make your project handlings easy, you can use Trello.
Trello is a project management tool specially designed for small and mid-sized ventures. It consists of multiple boards where you can make new projects, and also, add all essentials for each project. Adding to this, you can also assign members, checklists, and important dates to the projects. The added members can comment and make the necessary changes to the projects.
4. Bkper: Bookkeeping and Finance Management
SMBs always need to be ahead in the finance and bookkeeping game. To keep a check on all the cash flow and keep records straight, you need to have a bookkeeping tool that can make your work easy.
Bkper is a tool constructed mainly to bookkeep all the financial records as well as organize all the finances. It helps to manage all the accounts, track profits, monitor expenses and regularly generate all financial reports.
5. Freshdesk: For Streamlined Customer Support
No business succeeds without great customer support. SMBs generally lack all time support to the customers and sometimes fail to answer the questions asked by the customers regularly. To rescue your business from this manual service, we have come up with a tool that can definitely ease your workload.
A tool that helps to connect with the customers, listen and note their queries is Freshdesk. It is a customer support platform with features like live chat, support hubs, call centers and other customer-oriented solutions that makes it easy to know your customers well. Freshdesk is mostly used by small businesses to communicate with customers.
Summing up
You may be in a thrust to solve all your business queries fast and furious, we assure to take your words. We have just come up with five tools, but there are a zillion other solutions available out there. Hence, it is advisable to prepare appropriate checks and balances to pick the right sets of tools depending on your specific organizational requirements. With precise selection, integration, and implementation, these tools can put you at the forefront of your business operations and growth.