Are you aware of the fact that by 2018, nearly 74% of the enterprises had accepted to use the multi-cloud strategy to enhance their business? If you are surprised to see this percentage, you would be even more astonished to hear the current number from the Rightscale State of The Cloud Report or the Flexera 2020 State of the Cloud Report – 94%.
Where more and more industries are opting for cloud computing solutions, multi-cloud architecture is helping companies to distribute their workloads while mitigating risks associated with various single cloud environments. In fact, the main reasons for organizations to adopt multi-cloud computing strategies is a try to:
Increase flexibility
Make use of best-in-breed solutions
Increase agility
Improve cost efficiencies
Minimize vendor lock-in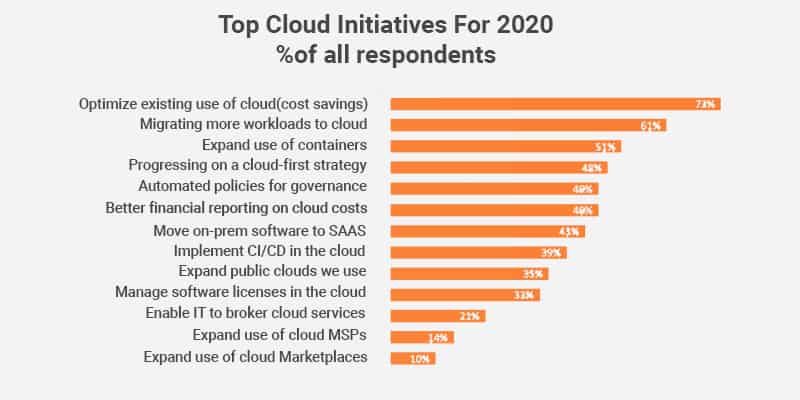 We have shared some of the key findings 2020 cloud computing usage trends and the reasons for the multi-cloud to be the core element of the inevitable future.
Evolution of Cloud Computing Usage Trends
i. 87% of enterprises follow a hybrid cloud strategy (Source: Flexera)
ii. 93% of companies follow a multi-cloud strategy (Source: Flexera)
iii. Around 80% of companies will migrate towards colocation, hosting and cloud by 2025 (Source: Gartner)
iv. 70% of survey respondents find the advantages of multi-cloud to outweigh any of the associated levels of risks (Source: CIOSummits)
v. 70% of all tech spending will be based on cloud initiatives are expected to grow by 2020 (Source: Gartner)
vi. 3rd party cost optimization tools will also expand in the multi-cloud environments (Source: Gartner)
vii 2/3rd of the companies' vendor dependency will get reduced due to multi-cloud by 2024 (Source: Gartner)
viii Gartner disclosed the survey that 81% of respondents (public cloud users) agreed to be working with more than 2 providers
ix. The forecast of the global cloud computing market is estimated to cross $330 billion in 2020 at a CAGR of 18% (Source: Cloud Kinetics)
x. 95% of total data centre traffic will get processed by 2021 (Source: Cisco)
xi. 22% of the enterprises will upload their workload on hybrid clouds by 2020 (Source: Forbes)
xii. Regarding Cloud Computing Security Trends, 99% of the abused vulnerabilities are already known to IT and security professionals (Source: Forbes)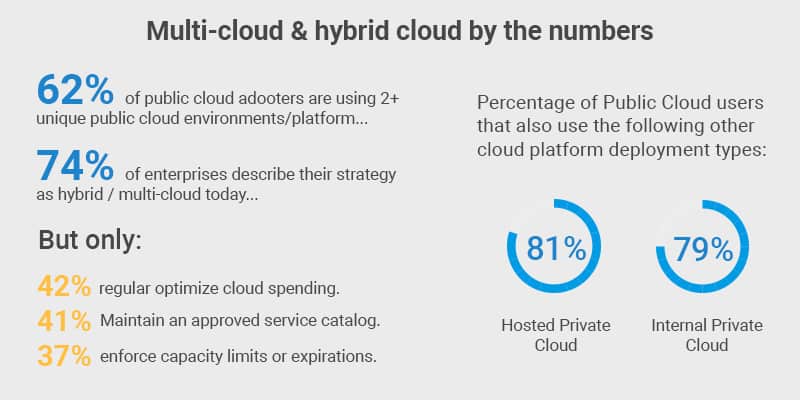 Reasons for Multi-Cloud being the Inevitable part of the Future
Similar to QuickBooks hosting for accounting professionals, the multi-cloud domain has captured the majority of single-vendor reliance and helped them to avoid the pitfalls.
1. Resilient and Less Disaster Prone
If you research about the multi-cloud computing, it refers to the solution where it combines either two or more of the distinct clouds, that too, from at least 2 cloud providers. In this infrastructure, with the use of multi-cloud strategy, you can avail better protection against DDoS attacks.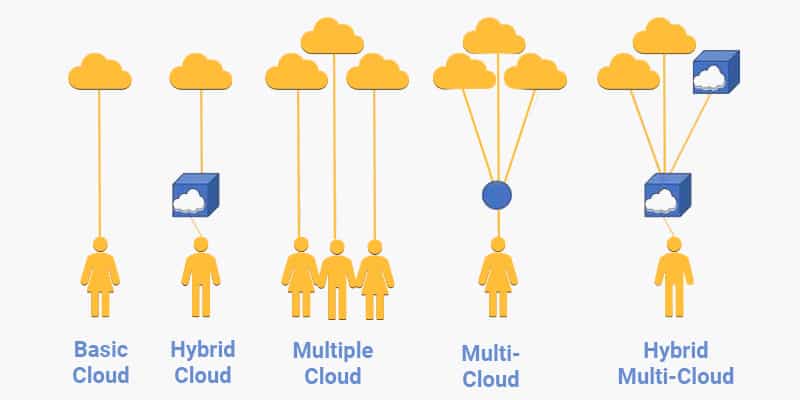 2. Compliance
Many times, customer data has to be held at specific locations. This task is basically done as per the requirements of the data governance. Here the requirement of the multi cloud approach will often have to be positioned in the foreground unless companies wish to design their own on-premises data lakes and maintain it.
3. Autonomy
Cloud adoption's IT paradox is the vendor lock-in. It is a widely cited multi-cloud adoption driver who wishes to be locked into the infrastructure of a specific cloud provider alongside its pricing model and add-on services.
Now, this infrastructure is not only complicated but also an expensive endeavor for the clients to leave. Because of this practice, cloud vendors deny a primary cloud migration driver. What the vendor fails to see is the ability of the apps to run on the background without the worry of any underlying infrastructure.
As an organization, when you choose a multi cloud infrastructure, you are mixing and matching vendors and platforms. You are basically freeing your workload from being locked-in or bound to individual cloud providers. You get more and more support from multiple cloud vendors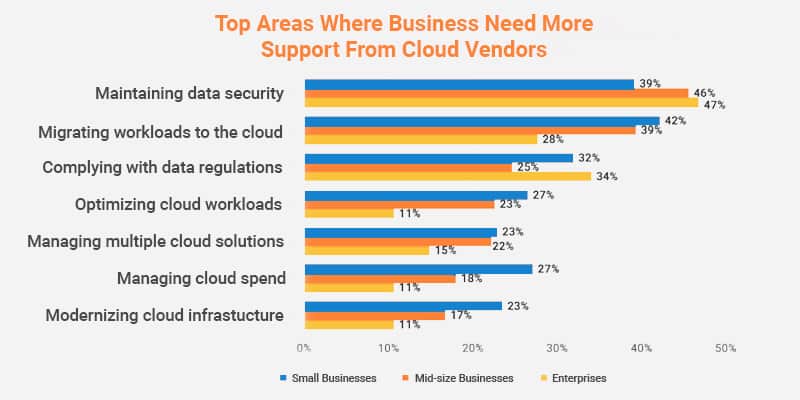 4. Low Latency
When you wish to access apps and data that are stored across the cloud network (that are actually at a distant location), you may not get it instantaneously. Chances of data traffic due to its travel across multiple nodes before it reaches that end-users (here, you) can cause minor delays. This is an inherent delay that occurs in the cloud services and is known as latency.
Contrary to this, when you adopt a multi-cloud computing infrastructure, it uses the data centre nearest to you. For you being the end-user, multi-cloud requests data servers to offer you the access control with minimum server hops.
This is indeed a useful capability, especially for global organizations who require to access corporate data that are stored across geographically disparate locations.
5. Superior Security
Two of the primary concerns that prevent industry laggards to go for cloud adoption are:
i. Data security
ii. Giving up control over mission-critical apps
Even if the risks that are often perceived as overblown for the lack of on-premise security capabilities than the actual scenario, it is hard for vendors to change their mindset regarding:
a. Control on public cloud infrastructure
b. Transparency
c. Adequate visibility
The only solution that is promised for all such issues is the private cloud environment. This again is established on-site, which again gives granular control to empower organizations, thereby imparting visibility and transparency to the IT resources.
However, multi-cloud infrastructure maintains a hybrid cloud environment that offers users enhanced security at an affordable price. The data are stored as per priority.
i. In the private cloud, only the most security-focused workloads are stored
ii. In the cost-effective public cloud networks, regular apps and business data are kept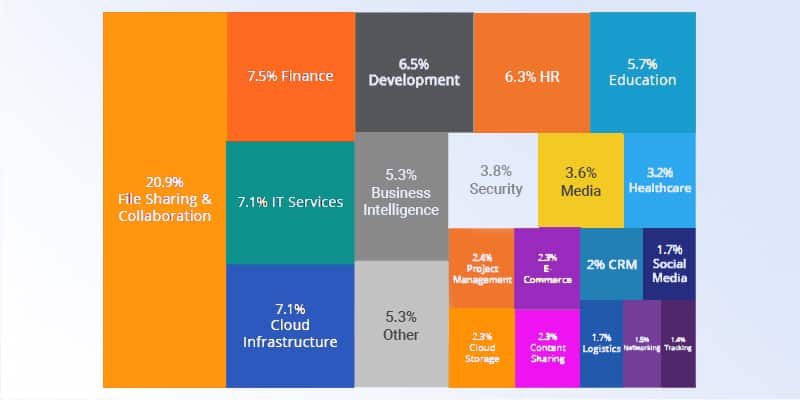 A Step Up to the Clouds
Most public cloud service providers are slowly shifting to a hybrid solution to stabilize their service offerings. However, a question literally remains suspended amongst these advancing cloud pointers – how to determine the areas where the stabilized services can run well?
What we are seeing is a trend that is shaping the logics of mixing and matching the multi-cloud services. Even if the road to working, managing a secure multi-cloud environment is full of challenges, you can rest assured with us. Our committed team of hosting advisors are always present to offer you the correct guidance and resolve any of your cloud hosting related queries.