Is QuickBooks or QuickBooks Online Down or not Working?
Is your QuickBooks software down or not working? Then you've come to the right place as we will discuss how to check the status of whether your QuickBooks software i.e. Online, Desktop, and Self-employed, is down or not.
What is the Causes of QuickBooks Down?
User overloaded

Hosting server issue

Software bug

Unreachability due to a network problem

Outage

Ongoing website maintenance.
How to Check QuickBooks or QuickBooks Online Down Status?
If you want to check your QuickBooks operational status or check whether QuickBooks Online is Down, use the steps given below:
Step 1: Visit the Official Intuit website https://status.quickbooks.intuit.com/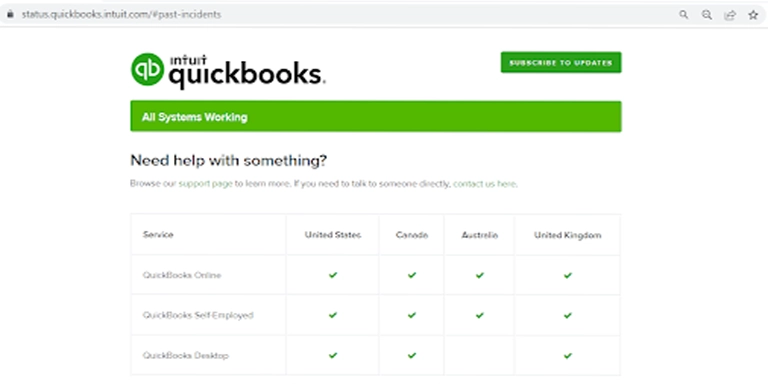 Note: With the help of this page users can understand whether the outage is from the software company's side or from the hosting provider's side.
Step 2: Then click on the "Subscribe to Updates" tab on the top right corner.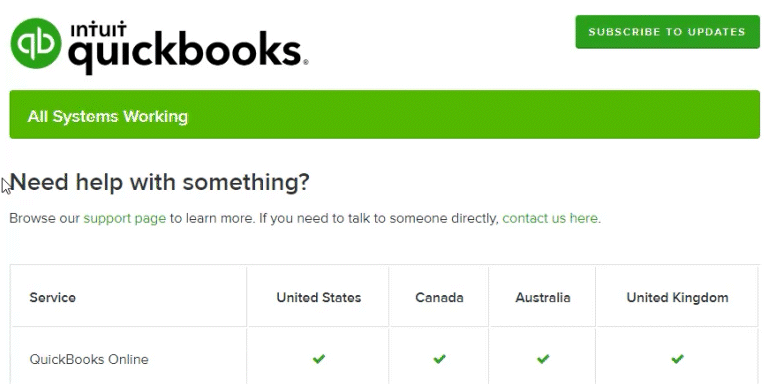 Step 3: Then, fill in your "Email Address" to subscribe for updates via email.(As shown in Fig: 1)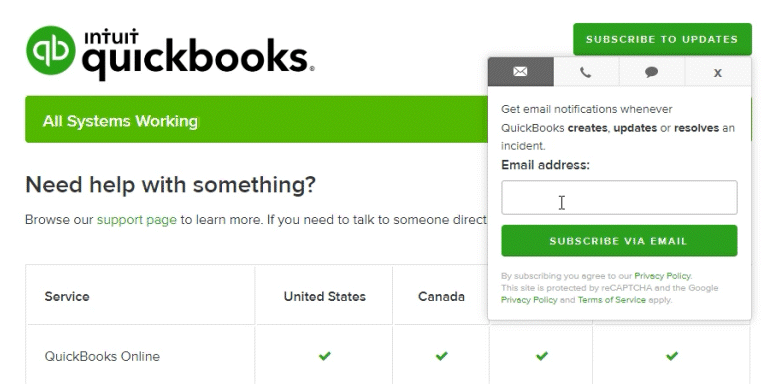 Fig: 1 For Email Updates
Step 4: Users can also subscribe to updates via the text message option.(As shown in Fig: 2)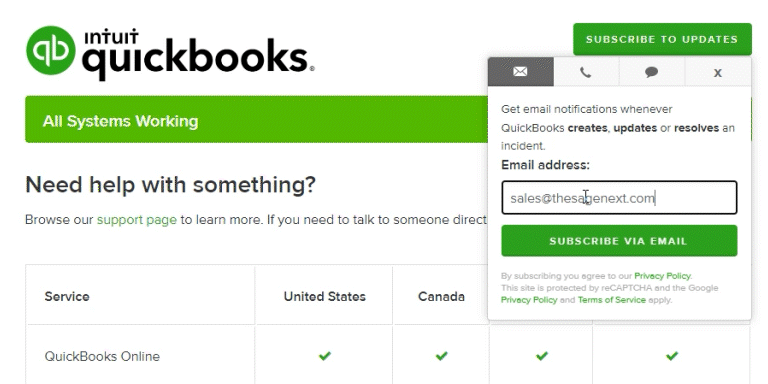 Fig: 2 Text Message Updates
After subscribing to do the updates on the status page, Intuit itself will send you real time QuickBook updates on:
Downtime 

Maintenance schedules 

Service restoration updates
Final Thoughts
The status page serves as a centralized platform for users to check if there are any ongoing incidents, service disruptions, or scheduled maintenance affecting QuickBooks and country-based areas of use.
If you want to stay free from these types of technical issues, then host your QuickBooks on Sagenext's cloud. We provide a 7-day free trial, 24×7 technical assistance clubbed with a 5-minute support response.
Feel free to access our system operations status page to have a clearer view of our state of the art support and hosting services.
FAQs
Why Isn't My QuickBooks Online Working?
There are a few reasons why your QuickBooks Online might need to be fixed. Here are some of the most common reasons:
Check your internet connection.

Restart your computer.

Clear your browser's cache and cookies.

Try a different browser.
Facing Issues?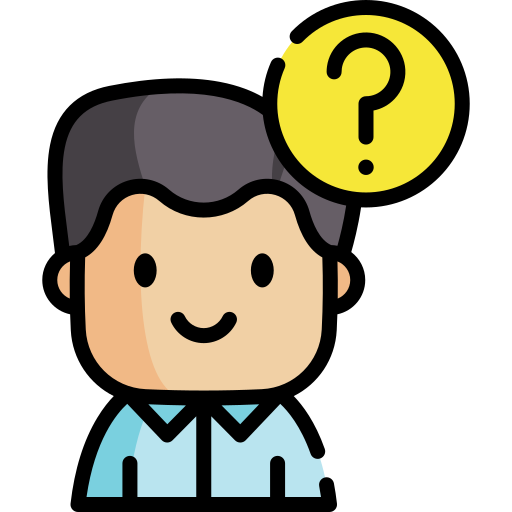 Submit Your Queries