More than 50% of the businesses across the globe are undergoing digital transformation to serve their customers better. Websites and applications have established themselves as a bridge between companies and their clients. A dedicated server is a great solution to guarantee enhancements in your website and apps' reliability and speed, as they tend to run faster and more reliably with a dedicated server.
When looking for a reliable cloud hosting provider offering dedicated hosting solutions, it's crucial to do your homework. Regardless of your demands, when it comes to dedicated servers, there are certain aspects you should consider to get the most value and performance out of your investment. A satisfactory dedicated server can be of immense aid for small companies looking to level up their server setup.
Are you looking for a suitable dedicated server that meets your requirements? The following are some critical considerations and factors that will help you settle for the best possible dedicated server solution.
1. Performance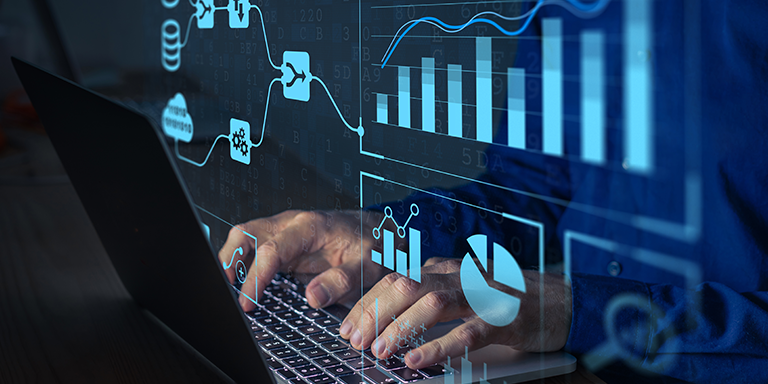 The server performance requirements of every business differ from operation to operation. Before purchasing a dedicated server, you must ask yourself whether your business website and applications has an average footfall of 1000 visitors and users per month. Depending on criteria such as the number of users you expect, you might need to be more detailed about your dedicated server. Defining values will assist in deciding how many servers you will need and the kind of hardware to utilize. It is also vital for you to analyze your resource consumption requirements like CPU, memory, and disk usage. Knowing this will provide you insight into hardware requirements, and your server's performance will be significantly influenced by the mix you choose.
2. Customizations
With time, your requirements shift over time, so in this case, it is vital for your dedicated server and hosting company to be flexible enough to adapt. Monitoring, upgrading, and selecting the software for dedicated servers is a significant issue. But you can change the dedicated server to fit your exact needs and make your business website work better for you. Software, programs, and security measures that you believe will benefit your organization can be installed. As a result, no matter what type of business or industry a company is in, dedicated servers can be beneficial. With the correct dedicated server, you can take advantage of all these custom choices.
3. Data Backups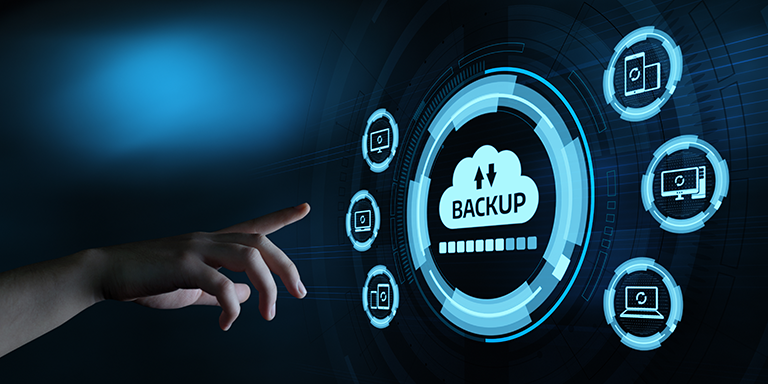 Regular backups of the server's data have become an absolute necessity. Data backup alternatives should be taken into account before deciding on a dedicated server hosting company. If your main hard drive can't get your essential data back after a glitch, your only option is to use backup servers. Data backup techniques should be most priority of the service provider you choose. This practice prepares you for the upcoming unforeseen calamities and disasters that can hinder your crucial day-to-day practices and operations. If you decide to invest in a dedicated server, you want to be sure that it's reliable in terms of uptime and security.
For further peace of mind, look for a dedicated server housed in a facility with on-site backups and data redundancy. Look for alternatives that include a service-level agreement for power, cooling, and network operations that guarantees 100% uptime. You may rest assured as your data center is outline to withstand any crisis. Consider hiring a company to back up your server's data as an additional alternative. Another line of defense for your product or service.
4. Customer Support
As mentioned above, unforeseen problems are common occurrences, hence making it common to encounter a problem while using your dedicated server, or you may have a network issue. In any case, having a reliable server plan that includes 24/7 support and customer service is essential. In this way, if you have a query or issue, you'll always be able to contact someone for the necessary guidance to address your issue.
The availability of technical support is essential if problems with a server (such as a server crash) develop. As a result, it's highly recommended that you put your faith in a business that provides dependable technical help that is available round the clock. Speak to them before deciding on your server, and make sure that they support the brand you select. On-call and email support should always be available for any reputable, dedicated server hosting provider. That way, should there be any technical difficulties, your business won't come to a grinding halt.
5. Internet Bandwidth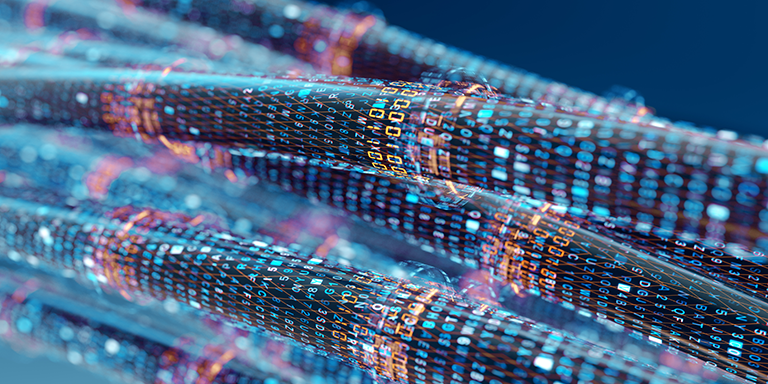 Your software's speed and reliability are correlated to the amount of internet bandwidth you possess. Almost all of the software and apps you use will likely be hosted on your website. Providing a more dependable broadband connection will enhance the user experience on your site. The silver lining here is that dedicated server hosting ensures that your website does not become overloaded with traffic. It will also improve performance because you won't have to share your bandwidth with other websites or other software. If your dedicated servers are correctly configured, they can handle sudden spikes in website traffic, so you don't have to worry about running your business as usual.
6. Budget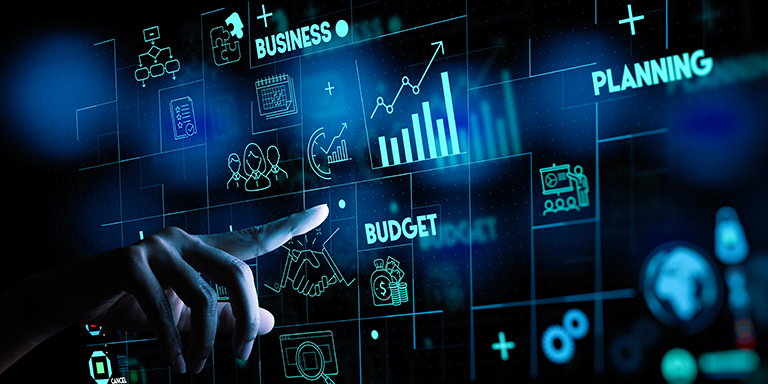 When you are deciding on the ideal solution for your needs, you may want to take the dedicated server budget into account. Hosting on a dedicated server can be too expensive. It would be best if you also consider about how much the dedicated server will cost per month as per the estimation. Don't forget to factor in the setup cost when looking for a web host. When budgeting for a dedicated server, you may need to account for software license payments.
Also, if you're considering an upgrade in the future, ensure you're well informed about the costs involved. It's always a great idea to compare several options before selecting a hosting plan. It is also essential to ensure that your package includes a monthly all-access pass for unlimited technical support. Consider all of your hosting requirements before deciding on this matter. The current market has cheap/affordable dedicated server service providers for organizations looking for pocket-friendly solutions.
7. Scalability
Upgrades, add-ons, and various other upgrades are all governed by laws and regulations on most shared servers. A dedicated server, on the other hand, provides users with instant access to the latest resources, features, and enhancements. They are allowing companies to increase their web presence and, consequently, their revenue over time. On the other hand, dedicated servers allow users to store an endless amount of data because of the high bandwidth allowance. Make sure that the scalability of your trustworthy service provider is sufficient.
Conclusion
Dedicated servers are used for a wide range of operations worldwide because of their incredible capabilities, agility, and reliability. It would be best to consider numerous factors before selecting a server for your business. Choosing a server that can grow with your organization can pose an issue. If you're unsure what server meets your needs, look no further than Sagenext. We have the answers you're looking for. Are you seeking a dedicated server that meets these criteria and more? Learn more about how we can help you by reaching out to us.
FAQs
What are Three Key Server Requirements
Three key server requirements are:
A modern multi-core CPU.
Dual-Core 2 GHz or higher.
4 GB RAM dedicated RAM with 5 GB of free hard disk space
How Many Servers Do You Need
There are several factors to consider before acquiring a set amount of servers. These indicators include site size and traffic, the number of applications being used, and the degrees of redundancy and performance you require. A smaller initial server count is preferable, with additional nodes added only when needed. You can do market research or look at servers like the ones other companies use if you don't have access to one.
Is a Dedicated Server Worth It
A dedicated server is the right option if your hosting needs are really demanding. But, as you might expect, they can be expensive, and some can cost up to $100 per month. The good news is that you may find it worthwhile by the time your website needs one to manage its traffic.
When Should I Choose a Dedicated Server
Individuals should opt for a dedicated server if they are experiencing the following:
Increased traffic on your website
Frequent downtime
The need for increased bandwidth
Delayed site loading
What are the Three Main Reasons for Using a Dedicated Host
The three main reasons for using a dedicated host are:
Increased security: Dedicated servers are much safer than shared ones. Since there are only a few connections to the data center, data are easily manageable by you and your company. Hence making it less susceptible to cyber-attacks.
Better scalability: Dedicated servers can easily accommodate your company's unique requirements because they are customized for you. Dedicated and managed services give your firm scalability and adaptability that you won't find with shared hosting, making them ideal whether you need extra storage space temporarily for a huge project or permanently.
Manage services: If you decide to outsource the management of your private server, you can assure that an experienced team will answer your questions and address any issues that may emerge. This means you will have less downtime, increasing your overall productivity and efficiency at work.