With new software and updates coming up almost every day, it is fair for the user to get confused amongst what to choose and what to skip. Even amongst the flood of accounting and tax software, two that have remained the ultimate favorite of the market are QuickBooks and Sage. Today we are giving you the ultimate guide and comparison between the two so that you can have a clearer perspective.
Let's take a deep digging into the functionalities, similarities, and differences of QuickBooks and Sage.
We will initiate with QuickBooks.
Understanding QuickBooks
QuickBooks, developed by Intuit, is an accounting software catered towards small and medium businesses. It has grazed on top of the financial management software industry for nearly 20 years now. It's been a cult classic for bookkeeping and organizing the accounting aspect of business ever since the turn of the Millennium.
Let us brief you on how QuickBooks works:
The main work of QuickBooks revolves around organizing a company's financial records, business data in an orderly manner. This offers the users to easily access and process all the required information stored in its software.
QuickBooks also makes it easy to keep up with:
Payroll
Sales
Purchases
Expenses
QuickBooks is considered to be a smart and ideal solution for SMB owners, who need a management tool to help them run their businesses easily and efficiently.
Benefits of Attaining QuickBooks
An industry for so long, there must surely be some good to this software. Here is an outlook of it.
The list of advantages of this software keeps going on and on. Choosing QuickBooks as your daily driving accounting software has a lot of advantages to it. As you would probably know that it is available in several versions; namely:
QuickBooks Pro
Premier
Enterprise
POS
This makes it pretty obvious that the features, benefits and user experiences would vary depending on the edition of QuickBooks being used. Having said that, one should also know that irrespective of the version of QuickBooks, one is set to discover easy-to-use and universal parks. Some of them include:
Financial reporting
Financial management
Inventory management
Billing
Invoicing capabilities
Each version of QuickBooks is selectively made to cater to different sizes of the business. The smallest is Pro and the most wide-scale one is the Enterprise version.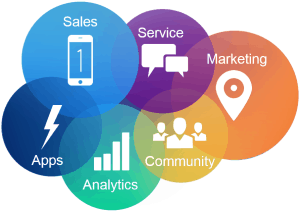 Understanding Sage
Sage is another accounting software that facilitates smart accounting solutions for professionals. As per a current report, it has managed to become the third-largest accounting software around the globe, with over 6 million users as of today.
Sage has its fleet of products line up, namely:
Sage 50
Sage 100 ERP
Sage 300 ERP
Sage 500 ERP
It is an ideal tool for creating financial reports, keeping records, and general business management. Sage has something in store for everyone, irrespective of the size or genre of the industry. It offers an attractive option for pricing that would suit each budget, shy or lavish.
Benefits of Acquiring Sage
Tailored to the individual needs of businesses based on size and genre, Sage offers a large portfolio of solutions. Depending on which version of Sage is chosen, it can practically be used for any business task. It is an excellent option for handling basic tasks and tackling complicated financial operations with ease.
Similarities Between QuickBooks and Sage
Both of these offer an affordable and easy to use entry-level solution for small and medium businesses.
The version of Sage that is similar to and can be compared with QuickBooks is Sage 50. Sage 50 was formerly known as Peachtree.
Products from both QuickBooks and Sage can be hosted to the cloud and are really cloud compatible. One thing to be noted here is that unlike QuickBooks, the majority of the Sage ERP products are cloud-based from its inception. But that does not pose an obstruction when hosting Sage to the cloud.
Both of these accounting solutions have an extensive ecosystem of third-party integrated solutions such as:
AP Automation
Payments
Expense Management
Differences Between QuickBooks and Sage
The similarities between QuickBooks and Sage limit to just about Sage 50. Beyond that, there is not much to call for similarity among the other versions. The 100, 300, and 500 versions of Sage are mainly ERP based I.E. Enterprise Resource Planning, which is a different concept from what QuickBooks works on.
Sage product line is a better fit for established and sporadically growing organizations. Most of the organizations using Sage 100 and beyond are the ones that have a dedicated financial controller or CFO (as opposed to a bookkeeper, for whom QuickBooks would be more suitable).
Unlike QuickBooks, what Sage offers is more organized and tailored to industry-specific business management needs. They are mostly in the areas of:
Construction and Real Estate industry
Manufacturing industry
Wholesale business
| | | |
| --- | --- | --- |
| Categories | Sage | QuickBooks |
| Base pricing |  $ 30.74 | $ 5 |
| Target user | Small, Medium, Large businesses, Freelancers | Small, Medium Businesses, Individual accountants |
| Pricing mode | Annual subscription | Monthly payment, One-time payment, Annual subscription |
| Devices supported | Windows, Android, iPad, iPhone | Windows, Android, iPhone, iPad, Mac, Linux, Web-based |
| Available support | Phone, Live Support, Training | Email, Phone, Live support, Training, Tickets |
Benefits of Cloud Hosted QuickBooks and Sage
Irrespective of the version of Sage or QuickBooks, cloud hosting is the best way to enjoy added perks and features, such as:
Decreased Costs for IT and Hardware: IT and hardware costs are significantly mitigated when you opt for cloud hosting QuickBooks and Sage. As all the maintenance hassle will be taken care of by the cloud hosting provider, you no longer have to shell out extra cash for the same.
Remote Access: This is probably one of the most coveted features of cloud hosting- round the clock remote access. With your data on the cloud, you can access it from anywhere in the world, and so can all the other authorized users. You can bid good-bye to the idea of sticking to your office desk to get your work done. Cloud hosting gives you the freedom of mobility and remote access.
Custom-Built Cloud Solutions: At Sagenext, we offer tailor-made cloud solutions to our customers. Be it dedicated or shared hosting, we've got you covered. You enjoy the freedom to customize your server with the resources you need, in real-time.
Integrated Hosted Applications: With cloud hosting your software, you get the freedom to integrate 3rd-party applications or add-ons with the main software. This helps in increasing the productivity of your QuickBooks or Sage software.
Sage Vs QuickBooks: Which is the Right Pick?
Let this infographic make it even more clear for you, as to what should be your pick- Sage or QuickBooks. This can be based on the individuality of your business. Both of these have a unique set of skills and features and can be the calling of different business demographics.
So, ultimately, it's up to the user to scrutinize the catalog of products, consider what tools are vital for the running of your business in a more efficient manner and see which option drives you to your goals faster.
QuickBooks-
It comes in multiple versions such as QuickBooks Pro, Premier, Enterprise.
QuickBooks streamlines all your accounting and business data. Making it easier to browse and analyze data.
QuickBooks facilitates easy keeping up of payroll, sale- purchase, and expenses
It offers a great inventory management solution
QuickBooks is an ideal solution for individuals, Small and Medium Businesses.
Makes daily operational management easy and quick
Sage-
It comes in the form of Sage 50 (for accounting), Sage 100 ERP, 300 ERP, 500 ERP.
Sage 50 provides accounting solutions for freelancers, small, medium, and large businesses.
Ideal for creating financial reports and keeping records.
It offers more industry-specific, tailored solutions for businesses like manufacturing, wholesale, construction, and real estate.
It's the ideal fit for businesses that are set on a large scale.
Suggested Read: Businesses that can benefit from ERP