Table of Content:
No matter what industry your business belongs to, keeping track of your time and expenses is paramount for your business to survive and thrive. It gives you a thorough understanding of how efficiently you spend your time and money on a particular task or project. Tracking your time and expenses helps you make accurate estimates, improve your workflows and productivity, manage your team better, and keep your projects profitable.
Fortunately, there's an innovative solution SpringAhead to simplify the process of tracking time and expenses.  In this guide, we'll discuss in detail what SpringAhead is and how it can leverage your business in terms of profitability.
What is SpringAhead
SpringAhead is a cloud-based comprehensive time tracking and expense management software program. It's a DCAA-compliant tool that efficiently helps finance companies, staffing agencies, and professional service organizations to create time entries, produce expense reports and prepare invoices and payroll. 
It has become popular among CPAs, bookkeepers, accountants, and tax professionals. Most accounting professionals agree that this tool has greatly helped them scale up their business. As they can easily manage the books and confidently advise clients. A user can access this tool from anywhere through a browser.
What Does SpringAhead Do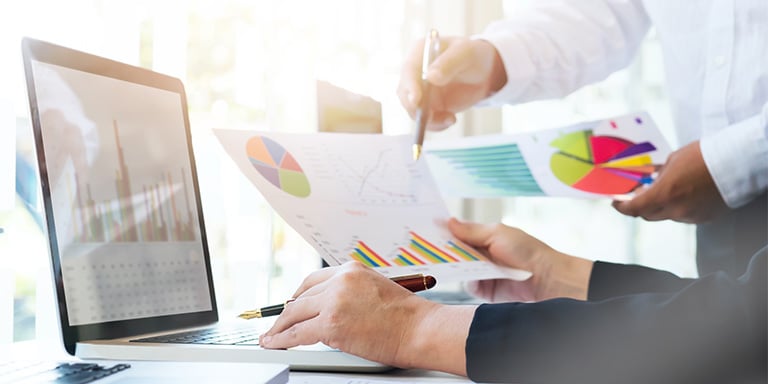 SpringAhead helps you monitor time, keep track of project expenses, generate invoices, and manage reimbursements. It assists in cases with no possibility of accurately estimating the project size and a change expected in the project requirements. 
It is also crucial to quick insights, enhanced productivity, and a healthy workflow. When you know which tasks are taking the majority of your productive time, then you will be able to reflect on them. Furthermore, tracking your expenses while trying to automate the tracking of your business activities,  plays a pivotal role and remains your all-time best friend.
SpringAhead Features and Usability
Emburse SpringAhead features and usability include: 
1. QuickBooks Integration
SpringAhead is capable of seamless integrations with all the versions of QuickBooks accounting software just by using SpringConnect. It allows a seamless movement of your data between SpringAhead and QuickBooks. Also, it eliminates the requirement of entering your data at multiple places. 
If you need it, here is the link. It includes clear instructions for downloading, installing and configuring SpringConnect.
2. Expense Tracking
Expense tracking helps you track, categorize, record, and report expenses on a particular project or activity without errors. 
3. Reimbursement Management
You can efficiently analyze any business expenses submitted by your employees, clients, or third-party vendors for reimbursements and further approve or disapprove accordingly. Those expenses includes, travel expenses, office supplies, home office expenses, telephone and internet expenses, business meals expenses, bank fees and interest, training-cum-education expenses, etc. 
4. Timesheets
The SpringAhead Timesheets gives you the freedom of accessing timesheets anywhere at any time. It also grants you to fill up the timesheets on a minute, daily, weekly, or monthly basis.
5. Workflow Management
SpringAhead Workflow allows you to assign and manage the duties of your employees and co-workers according to their job roles with clearly defined goals. This feature is exceptionally beneficial wherever your team needs to perform repetitive tasks. Most importantly, it facilitates your communication with the team members. As a result, it improves your team's productivity. 
6. Multi-Currency
The multi-currency feature of the software allows you to track and manage multi-currency transactions. It revalues the currencies of transactions as per the changes in exchange rates.
7. Activity Tracking
Activity Tracking helps you track all your business activities on a real-time basis.
8. Project Tracking
It helps you track the current status or the progress of your projects on a real-time basis. SpringAhead also records who made the changes to the expense report and when.
9. Time Tracking by Project
With SpringAhead time tracking, you can analyze and determine which of your projects takes how much time. Consequently, you can keep an eye on each project and guide your team to work on the projects to finish them on a structured priority basis. 
10. Receipt Management
You can generate and print receipts without any limit. Also, you can upload on the system the soft copies of the receipt that you receive from vendors and service providers to support your billings to your clients.
11. Spend Control
Users can keep track of their expenses to cut off unnecessary expenditures and invest that savings somewhere else for gaining profit.
12. Invoice Processing
Now, forget all hassles of processing invoices separately and process invoices and billings faster than ever with the invoice processing feature. It is perfect for organizations that offer professional services to their clients and need to generate detailed invoices. SpringAhead allows you to create a combined invoice per client in your accounting system for all their projects that belong to a particular client. 
13. Billing Rate Management
This feature allows you to adjust multiple rates depending on the category of services involved in a project and bill your clients accordingly.
14. Billable Hours Tracking
This feature allows you to recognize the billable and non-billable hours. It helps eliminate non-billable hours from the total time spent. 
15. Time Tracking by Client
Time Tracking By Client allows your clients to track time on a real-time basis for their projects which helps them avoid hassles.  
SpringAhead Pricing Options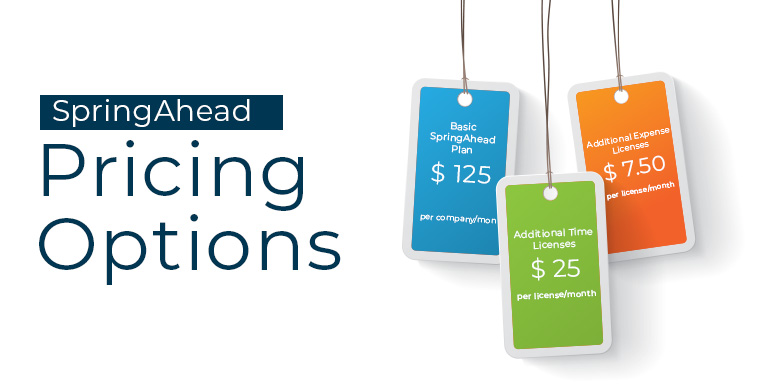 The basic SpringAhead plan comes at $125/per company/per month. The standard plan includes 5 time user licenses, access for unlimited managers, administrators, and approvers, mobile app access, unlimited invoices, bill payment, accounting, and placement software integrations. 
In case of need, you can buy additional time licenses at $25/per license/per month. Each of the additional licenses can be utilized by a user for accessing time modules. Moreover, it can be added or subtracted anytime per the requirement once the company account is created and activated.
Furthermore, if need be, you can also buy additional expense licenses at $7.50/per license/per month. Each of these licenses can be used by a user for accessing expense modules. Same as a time license, it can be added or subtracted anytime per the requirement once the company account is created and activated.
How to Login to SpringAhead
SpringAhead Login in is extremely easy and non-time consuming. 
SpringAhead Login Through Your Computer Browser
Just go to the website

https://www.springahead.com/login
Log in with your 'Credentials' on the upper right corner of the page. 

The following login screen will appear.

Put your company name, login name, and password in the respective fields and hit the 'Log In' tab. 
SpringAhead Login Through Your Mobile App
In case you are using SpringAhead mobile app, apart from the three fields needed to spring ahead login (company name, login name, and password), you will get the option 'Stay Signed In' right on the sign in screen. Enabling the 'Stay Signed In' option keeps you logged in indefinitely, even beyond the logout timeout that is set by your administrator on your Company Settings page.
In case this option is disabled, you would automatically be logged out from the SpringAhead app when your login session expires. If you change your password or get deactivated, you would automatically get logged out regardless of your 'Stay signed in' settings.
Please Note:
If you are a new user, you need to ensure that your account administrator has already created your profile first. Once they create your profile, you will instantly receive a welcome email from them. You will then need to follow some simple steps provided in the welcome email for SpringAhead log in with your password as well as activation link.
Springhead Add-ons
1. SpringAhead Premium Support
The SpringAhead premium support subscription includes some privileged services that standard users do not have. Once you sign up for the premium support, you will get a guaranteed response from their product experts within two- business hours, additional configuration assistance, and dedicated priority communication lines (exclusive phone number and email address) as and when you need them.
2. SpringAhead Payroll Configuration
SpringAhead Payroll always tries to create leading expense management solutions that are easy to combine with the technologies you use in your business. That becomes a sure-shot recipe for your business success by generating more value over and above and more progress for everyone on the team.
3. Email Notifications for all Technology Updates
You don't need to start from scratch whenever your product requires enhancement. You can leverage SpringAhead's leading-edge automation technologies to enhance your product capabilities. That, in turn, results in better revenue potential for your business.
4. Turn-key Implementation
SpringAhead ensures things go without a hitch once you are off and running. Their dedicated implementation specialist will stay with you through the entire implementation process and ensure system configuration the way it suits your needs. That specialist will work with you to integrate SpringAhead with your existing systems, like accounting software, placements software, bill payment software, and payroll.
SpringAhead Alternatives
SpringAhead, of course, is not the only tool of its kind. There are many other similar tools available for tracking time and expenses. Below, we have mentioned some tools in close competition with SpringAhead. It will help you make an informed decision whenever you need it.
1. Zoho Expense
It is an online expense reporting tool that helps businesses automate their expense report creation, streamline approval processes, and swiftly finalize reimbursements. 
2. BigTime IQ
BigTime IQ is an expense management tool developed by 'BigTime' Software. It helps in project budgeting, planning, tracking time and expense, and facilitating invoicing and payments. BigTime IQ helps architects, accountants, engineers, scientific and management consultants, and IT services firms track and bill their most valuable asset, time.
3. Harvest
It is a time tracking, expense management, and budgeting solution from the company of the same name 'Harvest' located in New York. It functions as a standalone software solution and as an add-on to many accounting software programs. Time tracking is its core functionality. Additionally, it has various features such as automated invoices, estimates, multi-currency support, integrations with commonly used payment gateways,  reminders, etc.
4. Expensify
Expensify helps users manage expenses, book travel, send invoices, and pay bills. It also includes the features of unlimited receipt scanning, mileage tracking, automatic pre-accounting, and next-day reimbursement.
5. ClickTime
A customizable solution developed by the company of the same name "ClickTime". It helps to track time and attendance. This platform includes light project management and expense tracking capabilities via modules and add-ons. 
SpringAhead Customer Support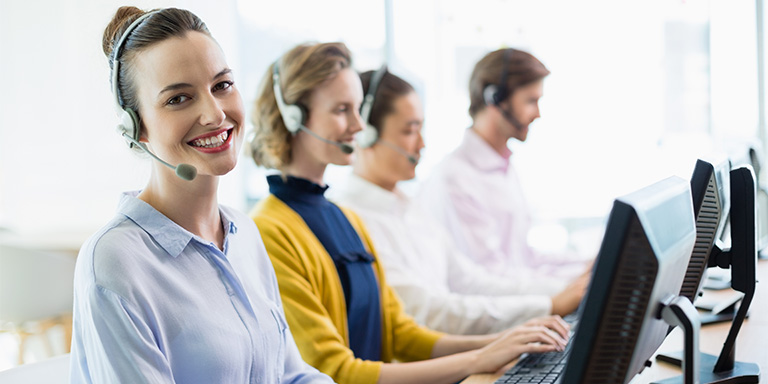 For general queries and sales support, there are different channels to get help from the SpringAhead customer support team. You can contact them via phone, email, and query forms. You can also go to their help center for all general questions.
SpringAhead Sales – Email: [email protected], Phone: +1.888.874.1118
SpringAhead support – help.springahead.com
Link for Contact Form – https://www.springahead.com/forms/contact-sales
Conclusion
To conclude, SpringAhead is quite affordable and has an intuitive user interface that makes it much more user-friendly. While researching and analyzing SpringAhead online reviews, we found that people who used this software gave it a 4.5 star (out of 5) rating for its robust features.