Table of Contents:
QuickBooks is one of the leading small business accounting software, and almost every professional is familiar with it. QuickBooks training and QuickBooks tutorials help newbie users become seasoned users of this premium accounting software.
Mastering and brushing upon your QuickBooks skills can help you get an edge over others when it comes to impressing your employers. It will enable you to score job opportunities in accounting, administrative positions, or even general office work. Having basic knowledge of QuickBooks will open many gateways towards being proficient at QuickBooks and efficiently performing tasks pertaining to the software.
Proficiency in a group of common skills will dramatically increase your chances of bagging a job where QuickBooks knowledge is an essential requisite. Employers look for these skill sets in a candidate to analyze their proficiency in using QuickBooks and other aspects of the job too.
What are Some of the Skills that QuickBooks has to Offer
QuickBooks is accounting software used across commercial businesses, be it bookkeepers or CPAs. It is simple to use, but at the same time, it also has the potential to generate target-specific financial statements for shareholders,  sales forecasts for investors, and even tax filings.
Not just this, QuickBooks can track multiple loans, fluctuations in asset value, inventory, and more. Now for a person who has to monitor these features, it's  crucial to be equipped with the delegated hard and soft skills. Owning QuickBooks basics will help you excel in your accounting activities and give you an edge in operating this software. 
We are not showcasing a long list, but this concise compilation will surely help you explore some of the essential QuickBooks skills you'll need to get a job in the arena of QuickBooks proficiency.
Take a look at these QuickBooks related skills to increase your chances of impressing your employer:
Types of QuickBooks Skills
Computer Literacy
Mathematical Literacy
Accounting Proficiency
Deductive Reasoning
Communication Skills
1. Computer Literacy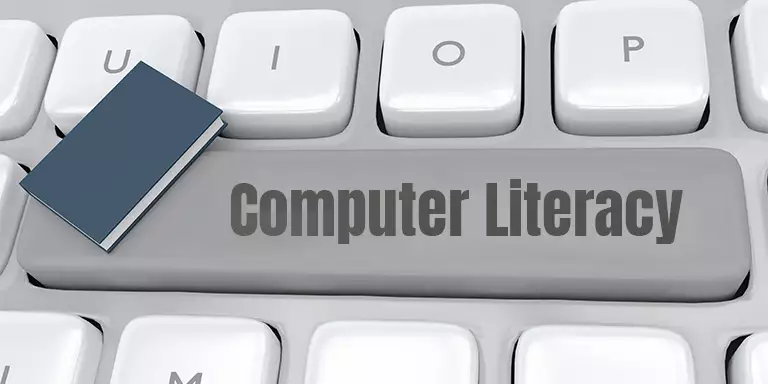 QuickBooks is a computer program, so it's pretty evident that you need to have the basic knowledge of how to use a computer. 
We know that very few people have the core, in-depth knowledge of the minute details of a complex software package like QuickBooks. 
Though, you can't deny that the more computer literate you are, the easier it is to learn the details of this program. You can quickly find a solution when anything goes wrong; if you are proficient with the software.
Here are some of the computer QuickBooks related skills you need to acquire:
Data Import and Export

Reconciling Accounts

Customizing Financial Reports

Point of Sale Systems

Operating Systems

Mobile Devices

Software Installation

Company Files

Productivity Software

Cloud Backup Software

Email Management

Information Management

Data Entry
2. Mathematical Literacy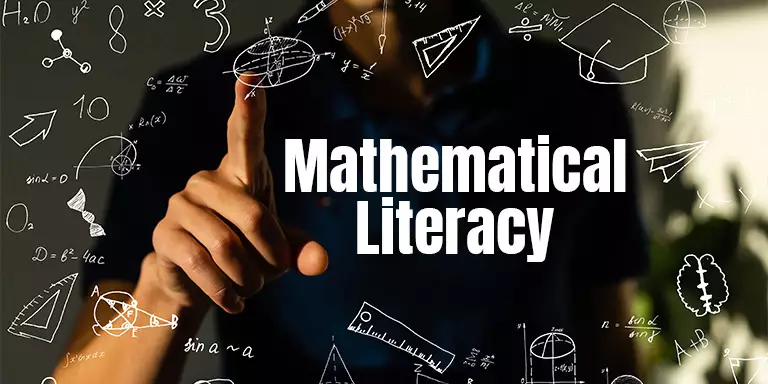 Indeed, it will be all about playing with numbers; since QuickBooks is a bookkeeping program. While you won't have to deal with core mathematical equations and calculations with QuickBooks's calculator function. 
However, your probability of catching and fixing problems will increase if you have a sound sense of numbers and are comfortable with your analytical skills.
Well, it's common to make typos or enter incorrect data. In rare scenarios, employers might also give you wrong recorded figures. 
So, you need to be familiar with the program's compound mathematical formula. It will help you notice if the figures recorded are wrong or weren't accurate in the first place.
Here is the list of mathematical QuickBooks skills you need to have:
Attention to detail

Strong analytical skills

Proficiency in the numeric system

Auditing

Spreadsheet Formulas

Financial Calculators
3. Accounting Proficiency

It is crystal clear that QuickBooks makes accounting easier, yet having a profound knowledge of accounting is a huge advantage when dealing with this solution.
Here is the list of QuickBooks skills related to accounting proficiency you need to have:
| | |
| --- | --- |
| Accounts Payable  | Accounts Receivable  |
| Balance Reporting  | Balance Sheets  |
| T accounts  | Financial Statements  |
| Payroll Processing  | Tax Filing  |
| Periodic Reports | Profit and Loss Reports  |
| Year-End statements  | W2s |
| 1099/ Independent Contractors  | Ledger  |
| Cash Flow  | Chart of Accounts  |
| Invoice creation | Inventory Management  |
| Loan Payments  | Finance tracking  |
4. Deductive Reasoning
The better you understand your core employment area and your employer, the easier it will be for you to stand out from the crowd.
Bookkeeping is an integral part of any organization, and even if you're efficient at it, when switching jobs you will always face new challenges in terms of new domains of work and the new nature of accounts. It is where deductive reasoning skills come into the picture:
Logic

Identifying Causation

Predicting Outcomes

Problem-Solving Skills

Forecasting 
5. Communication Skills

Communication is the key when it comes to coordination in a business. It is not possible to fully automate and solely base the work on computers and numbers. Cross-team and cross-domain communication are key.
When it comes to impressing your employer, you need to have excellent communication skills. The way you present yourself sets the tone for the conversation and the entire context, it's a very vital aspect of conducting business.
Here is the list of QuickBooks skills you need to have:
Active Listening

Verbal Communication

Written Communication

Conversing Tone

Initiative

Reporting

Intuition

Presentation

Training
Other QuickBooks Related Skills:
| | |
| --- | --- |
| Tax Forms | Tax Reporting  |
| Troubleshooting  | Vendor Management  |
| Data Analytics  | Estimates  |
| Inventory Management  | Payments Processing  |
| Purchase Orders  | Record Cash Receipts  |
| Direct Deposit  | Tracking Expenses  |
| Sales Tax | Record Keeping  |
| Bank Feeds | Bank Deposits  |
| Statements  | Billing/ Invoicing  |
| Bookkeeping  | Cash Flow management  |
| Account Charts  | Frequent Financial Checks  |
| Credit Card Processing  | Cash Record Receipts  |
| Database Management  | Customer Relationship Management  |
| Check Deposit  | Statistics  |
Our Word!
To conclude, learning a new skill is always beneficial as daily we tend to come across new challenges and opportunities that get catered to with varied skills. These QuickBooks skills help impress your employer, but simultaneously, they're supremely helpful in your individual personality development.
FAQs
What are the Skills Sales-Based Employers Look For
B2B services or most employers look for professionals who are apt with sales tracking, and QuickBooks can handle all these tasks.
Experienced users can integrate QuickBooks with various third-party POS plugins to process payments and calculate and pay sales tax and transaction data.
Why Do Employers Look For Employees with QuickBooks Related Skills
The current times have made it imperative to overlook the company's transaction and income-expense data.
With QuickBooks, you get a better perspective of all your financial data. These QuickBooks features are essential for anyone aspiring to a profession in financial management or company analysis.
Is QuickBooks a Helpful Skill
QuickBooks helps its users be more organized and make it easier to keep track of their money. It also gives experienced users a chance and helps them plan for their financial future.