5 Steps to Enable or Setup Automatic Backup in Sage 50
The Sage 50 Automatic Backup will work only if the below-mentioned conditions are met:
Automatic Configuration must be set up in the computer where the data is available.

While Scheduling Backup, the Computer System must be turned on.

Sage 50 Company cannot be in active use.
Steps to Enable/Setup Automatic Backup in Sage 50
Step 1: Click File > Automatic Backup while Sage 50 is open. You may also access the Automatic Backup Configuration from the Start menu or the desktop icon.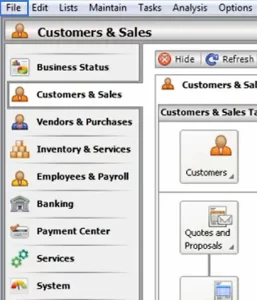 Step 2: Select Company directory by clicking on Browse button.  
Step 3: Select the destination folder for the backup files by clicking Browse button beside Save Backup to.
Step 4. Incase the company has users set up:
Enter the Sage 50 user name.
Enter the Password.
Confirm the password.
Click Verify User Details.
Step 5. Under Include, if available:
Check the Company name in the backup file name

(recommended if using more than one Sage 50 company)

Check

Archived companies.

Check Attachments

(recommended if attaching files, such as PDFs or images, to transactions or maintenance records)
Step 6. If a backup file already exists, select the desired backup option. (Automatically creating a new backup file is highly recommended.)
Step 7: Select Log out users prior to running backup (recommended but not required).
Step 8: Click Save.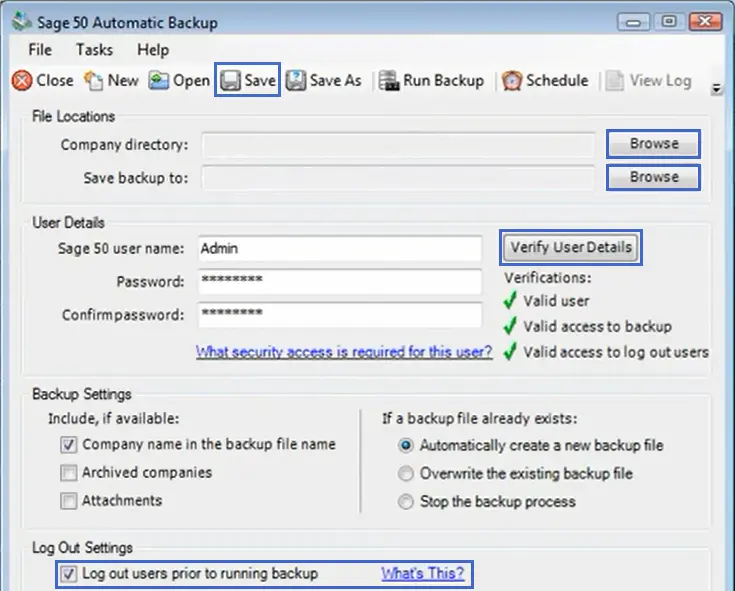 Step 9: You can choose a save location and a File Name for the configuration file. (Suggestion: Company Directory).
Step 10: Click Save > Schedule.
Step 11: Choose the backup schedule you want and Click OK.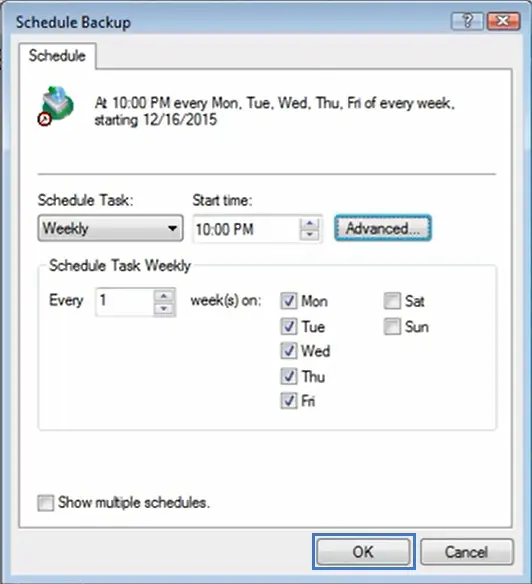 Step 12: When prompted for a password, type the Windows account password and click OK.
Note: To access the Windows Task Scheduler, the Windows user account must have a password configured.
Step 13: Click Save.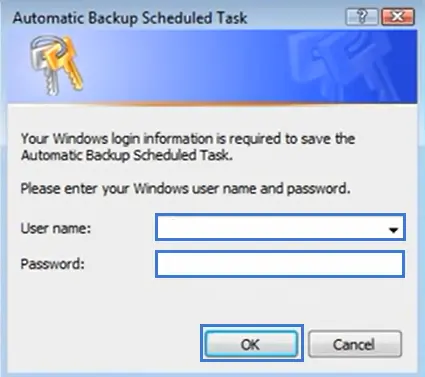 Note:
Sage 50 does not need to be open for the automatic backups to function effectively. But Windows must be logged in on the computer where the backup configuration file is available hence these procedures should be performed at the server.
If any user signs in or logs out, prior to running the backup in Sage 50 Company, the automatic backup will not set up.
Make sure to save the bakcups to a specific bakcup folder. Also, ensure to backup the folder to an off-site location or external drive regularly to avaoid data loss in the event of hardware failure.
Browse to the folder where the backup configuration file (.PTC) is present and open the .txt file name to view the log of automatic backups.
FAQs
What Type of File is a Sage Backup?
Sage backup files are all saved as .001 files.
Why do We Need to Maintain the Backup File?
It is important to have a backup of all your data to avoid inevitable data loss due to system failure or hard drive crashes. Also, data security is necessary for future use and it saves your time and effort to find a single file and arrange your data as well.
What is the Advantage of Performing Automated Backups as Compared to Manual Backup?
Automated backup is a more convenient and cost-effective method of data recovery and it saves lots of time. Also, automated backups are more secure as they avoid human errors which is not possible in manual data backup.
Does Sage Backup Files Automatically?
Yes, Sage backsup automatically as long as there is space on your server hard drive. The backup manager will create backups if there is at least 20 GB of available space.
Facing Issues?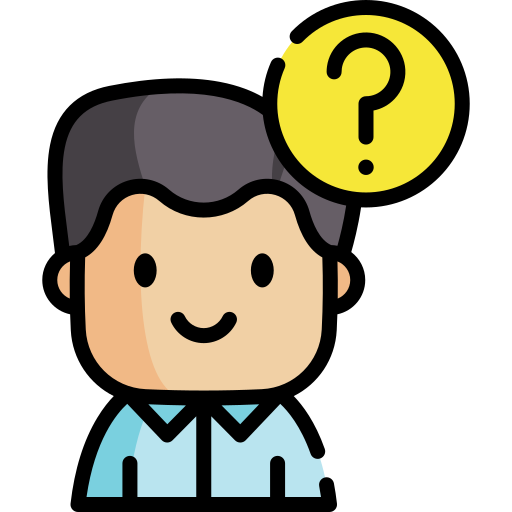 Submit Your Queries