How to Setup and Connect Email Services In QuickBooks Desktop?
Follow the steps mentioned below to connect email services to QuickBooks Desktop Application.
Step 1.
Open your QuickBooks Desktop Application and click on the Edit option on the top left corner.
Step 2.
From the Edit menu, click on the Preferences option as illustrated in Figure 1.1.
Figure 1.1
Step 3.
The Preferences window will open on your desktop. From the window, you need to move your mouse to the left lane and click on the Send Forms Tab.
Step 4.
From the Send Forms tab, check under the title "SEND E-MAIL USING:" and select the Web Mail option and click on the Add button at the bottom.
Step 5.
Next, the Add Email Info window will appear on the screen. In that window, you need to fill in your Email ID and specify your Email Provider.
Step 6.
After entering your Email details, check the Use enhanced security (Recommended) below. Checking this box will ensure that SSL security is used to protect your Email information.
Step 7.
After that, you need to enter SMTP server details in the section below. After entering the correct details, click on OK.
This has been illustrated in Figure 1.2.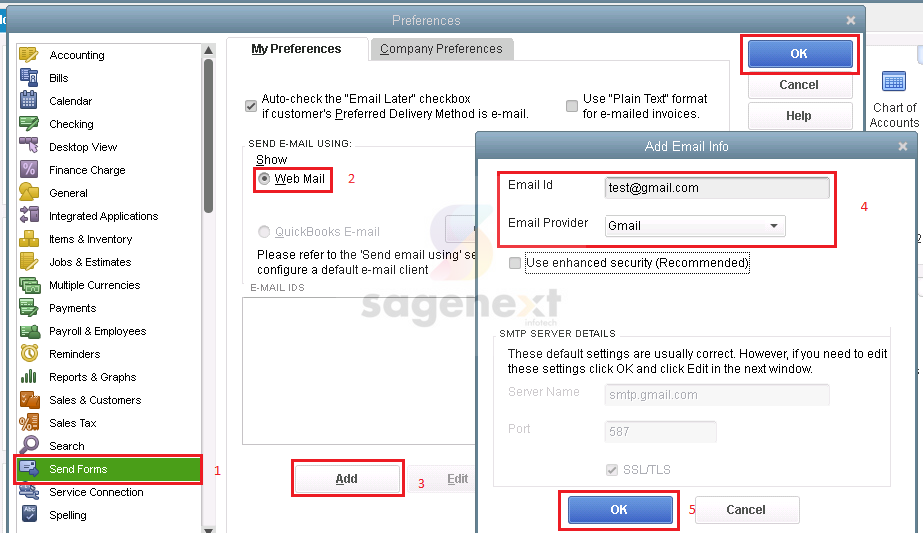 Figure 1.2
Step 8.
After completing the process, click on OK in the Preferences window to finish the setup as illustrated in Figure 1.3.
Figure 1.3
Facing Issues?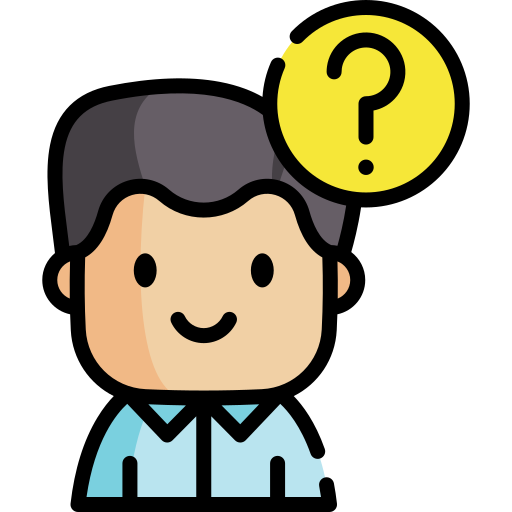 Submit Your Queries