Table of Contents:
Cloud computing has unlocked a whole new space for technological advancements. In the business world, accounting inustry using cloud computing is a relatively new step- bringing rapid growth changes. It has plenty of features to boast about, reduced IT outlay, and undeniable data access, to mention a few.
In the United States, 92% of accountants believe that new technology brings value to their company. According to reports, the cloud will be the location of 82% of the burden.
Almost every business sector has been affected by the Midas touch of cloud computing. Similarly, the accounting and finance industry isn't an exception. In fact, I would rather podium up to say that the accounting and finance sector is one of the most fast-evolving divisions under the new cloud technology. It is because it has created new opportunities and challenges for modern businesses. To explore more in-depth about Cloud Based Accounting, halt here for a quick read.

Cloud Computing in Accounting
Cloud computing in accounting is using internet-based computing services to store, manage, and process financial activities. This enables to store data virtually at servers, giving you full remote accessibility and stringent IT security with unlimited data storage. One of the paradigm shifts that have taken place in the world of accounting industry is deploying cloud accounting software. Cloud platforms makes it possible to integrate a variety of third-party applications through its open application programming interfaces (APIs), which can increase the value to businesses finances and business itself.
Impact of Cloud Computing on the Accounting Profession
Over the past years, many studies revealed that finance-related professionals and firms who migrated their work to Cloud Based Accounting ended up increasing the value of their organization and their value to the organization as well.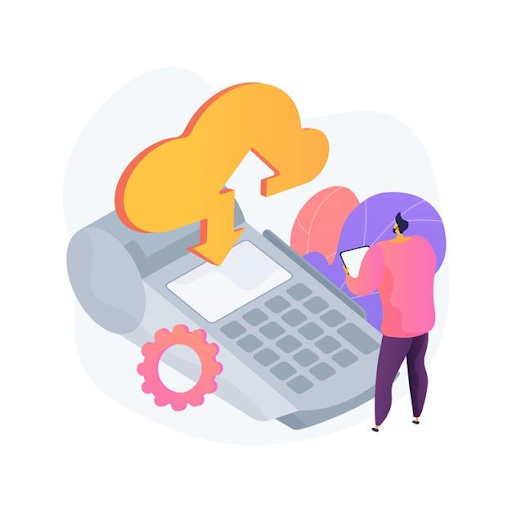 To back up this claim, a survey conducted by FloQast reveals about 85% of accounting firms have a hard time hiring and retaining talent for their firms, and more than half of these folks have resolved to use technology to overcome this obstacle.
Further, to be more precise, adopting modern technologies  speeds up your business processes and enables your staff to be more efficient. This survey witnessed higher job satisfaction and less work stress. Hence, it was a game changer for accounting firms, who required new advancements.
But these are some broad highlights of Cloud Based Accounting. Let us see in more detail what it's really meant for accounting Industry using cloud computing?
Importance of Cloud Computing For Accounting Industry
With Cloud Based Accounting, accountants can access the financial data from anywhere at anytime virtually and stay up to date with the financial status. Also, with the feature of mobility and multiple user access, data is easily input by the sales department, logistics department, and of course, by accountants as well.
Moreover, all of this leads to accountants being pulled out of the archaic book-keeping pit and out in the new stance where they are of integral importance in financial advising and more into actual finance management. 
In order to explore more, let us have a look at the top benefits of Cloud computing for accounting industry and accountants so one can shift to this modern technology wisely. 
Top Benefits of Cloud Computing for Accountants
1. Reduced Cost
The subscription-based cloud computing accounting solutions are the major highlight for switching from physical software. It lets you save unnecessary hardware and software expenses. You also bypass the unexpected cost related to on-premise data storage. Further, you are no longer needed to maintain an environmentally-controlled facility for the data servers. So, it cuts the cost of all those machines, plus your IT team gains more time for day-to-day support rather than focusing on server maintenance.
In reality, the smaller firms found an abode in this technology during the onset of cloud computing accounting solutions. It is because of the budget constraints and lacks to afford their very own robust computing system. Hence, cloud computing solutions were the ultimate answer for accounting industries, as it was way cheaper and required just an internet-enabled device to access data, helping small firms save on space and money.
2. Accessibility from Everywhere
Isn't it best if you can access your data from anywhere on the globe? Well, computing on virtual servers almost solves this for you. One of the best features of cloud-based accounting is its ability to let your team work from anywhere.
Hence, when your data and application are stored in Cloud computing solutions, you achieve 100% remote accessibility. The only requirement is an internet-enabled device.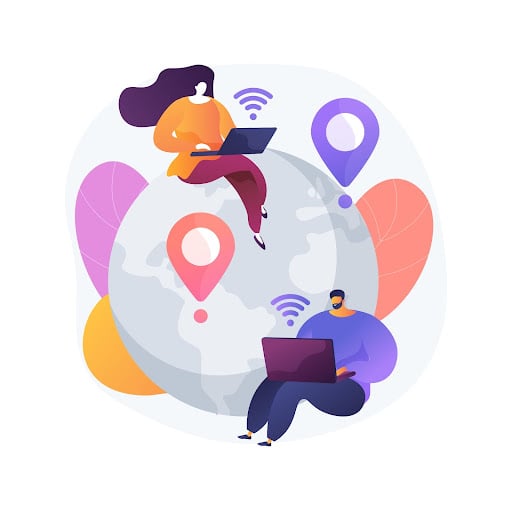 At present, where work from home is the new norm, working on the cloud is surely a boon for modern businesses. It is surely useful for the staff who work remotely. Cloud Based Accounting enables complete access to your system from anywhere at any time.
For instance: You're gone out for a client visit and you need him to have a view of financial data reports. Now, you don't need to carry the main system for this, with cloud you can access the documents from almost every system, required you have valid credentials.
3. Reduced IT Burden
Undoubtedly, it's an IT infrastructure that lets the user have access to information via the internet, thus eliminating the need for dedicated staff and budgeting for maintenance of the on-premise server and IT infrastructure. This, in turn, helps in saving big numbers on the investment and liability of the balance sheet.
4. Strengthen your Data Security & Integrity
Data security is vital for almost every business segment. When it comes to accounting industry, data privacy becomes a strong point as they primarily handle other companies' and clients' data.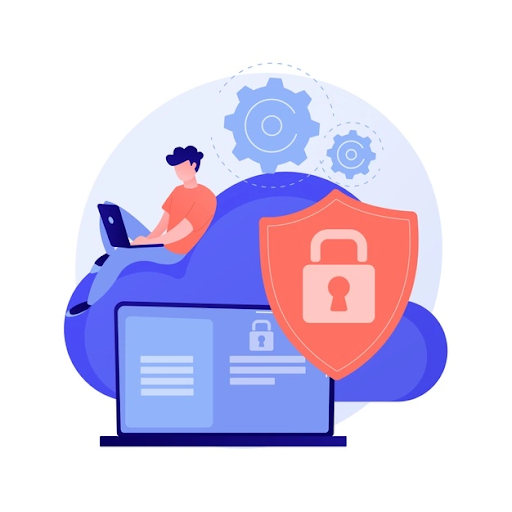 With the right Cloud Computing Hosting partner, accounting industry can utilize their resources and expertise to strengthen their data security and integrity. Data security benefits include:
End-to-End Encryption

Regular or Frequent Backups to Preserve Data

Disaster Recovery Process

24*7 Data Protection & Monitoring

Round the Clock Assistance
5. Environmental Friendly Technology
Cloud Computing Hosting is also a pro-environment move as it prevents unnecessary use of paper, minimizes e-waste accumulation by rendering decreased use of wires and storage hardware.
Also, it induces emotional well-being by increasing job satisfaction due to decreased work pressure. All of this converts into a healthy thought process, better mental and emotional health, and an elevated happiness quotient. A happy mind is a productive mind.
Expert Opinion!
Outcomes like increased work efficiency because of automation, flexibility to work from any location, and less physical paperwork have proven the fact that Cloud Computing Hosting is the much-awaited 'apple of the eye' for the accounting industry. 
Hence, it's safe to say that introduction of cloud technology has provided the accounting industry the opportunity to be set apart while simultaneously making work enjoyable. The cloud has offered a galore, while this is just the start and a lot is yet to come.
FAQ
How does cloud computing help accountants?
Cloud Computing Hosting helps accountants in many ways from reduced IT burden, affordability to remote accessibility. It lets accountants bypass the tedious task of maintaining and storing data, so they can focus more on their core business work. 
How is cloud changing accounting?
The major advantage of Cloud Hosted Solutions is remote accessibility. You can access your financial information from almost anywhere on the globe. Online software accessibility makes it easier to access clients' ledger and documents from any system.