Table of Content:
Cloud accounting solutions offer varied benefits to the accountants, CPAs, and SMBs. Solutions like QuickBooks hosting allow easy collaboration, anytime anywhere access and automated updates to suitably run the businesses and expand the business reach while thumbing tasks efficiently.
But before just theoretically reading the necessities, you must be a hundred percent sure about the authenticity of the software as well as cloud accounting solutions. If you think you have any doubts or raised questions regarding the boons and bane of the cloud accounting solutions, here is a complete list of questions you might ask when moving your clients or firm to the cloud.
Concept of Cloud
1. What is the Cloud
The term cloud refers to the servers accessed over the internet and the software that functions on that server. The accessed servers are located in data centers that are physical spaces to store relevant files and data.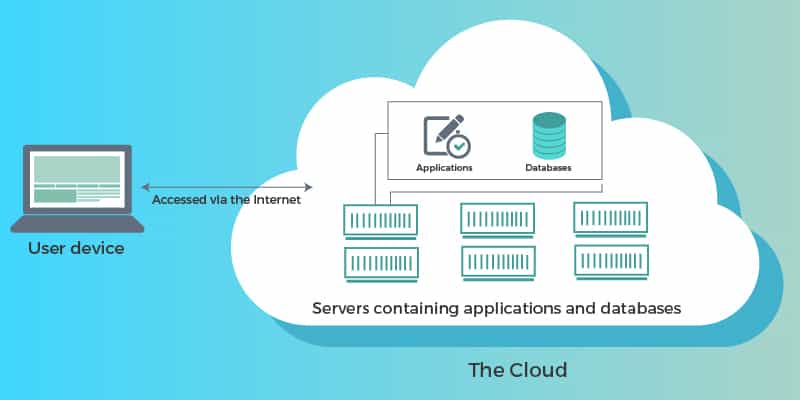 Basically, when a user goes for the cloud on cloud computing, it means the user does not need to:
Manage those servers themselves
Run their software applications
Access their data irrespective of time or place, that too, on the internet
2. What does 'Accounting on the Internet' Mean
Accounting on the internet or online accounting is the usage of technology and the internet for business accounting solutions. It basically means to use desktop accounting software or cloud accounting software to perform accounting functions, account-based research, and training.
3. Where Does the Cloud Data Exactly Exist
When you know the basics of cloud computing, you must know where the cloud data exactly exists. It is a necessity that the data and applications reside someplace on a device or a tangible space, most likely cloud data warehouses, as all the data cannot just float around cyberspace. 
The cloud data is on individual servers in several data farms. Cloud providers provide server spaces for cloud computing and storing all the data and files to their users.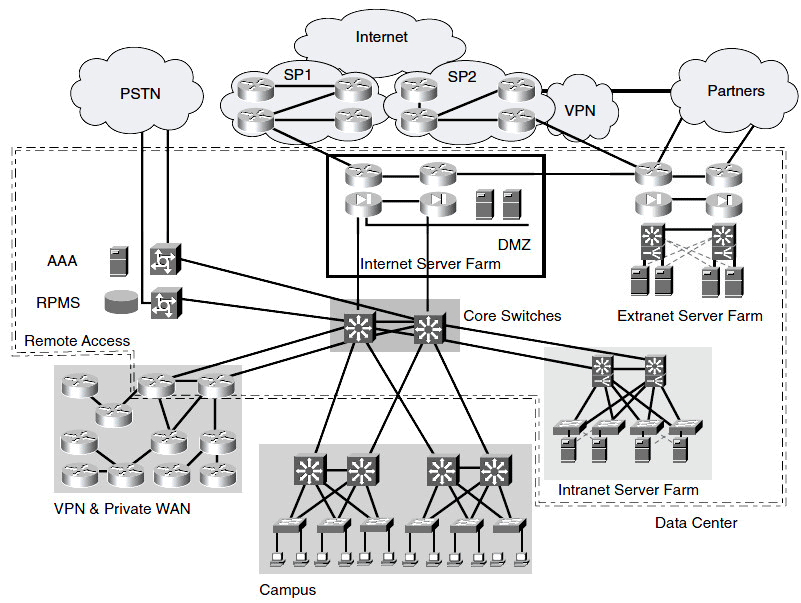 4. What is Cloud Accounting
Cloud accounting means performing accounting tasks on the cloud rather than desktop. The cloud analyzes the accounting data by processing it and then returns it to the user. 
Also, cloud accounting software allows better reporting and visibility with greater collaboration and mobile accessibility, so most businesses use cloud-based accounting software. 
Before you are forced just with the sayings, here are some stats explaining the reliability of businesses on the cloud.
Intuit, the developer of QuickBooks and numerous other tax and accounting software, predicted that 78% of small businesses would be running on the cloud by 2020.
According to Gartner's forecast, the public cloud service market will be $623.3 billion by the end of 2023.
Cloud Data Benefits and Safety
5. Can I Trust the Cloud to Secure all my Data and Information
Yes, you can trust the cloud to secure all your data. Most of us only know the way to protect data is via keeping a strong password but cloud secures data using other means as well. It offers advanced options like:
Intrusion detection
Advanced firewalls
Internal firewalls
Encryption
Event logging
Physical security
It is an undeniable fact that the cloud offers robust security with amazing benefits.
6. What are the Major Benefits of Managing Accounts on the Cloud
Managing accounts on the internet are one of the greatest options when it comes to handling multiple accounts. Here are some of the major benefits of cloud accounting solutions:
All-time and quick access to the financial data anytime, anywhere
Reduced time on manual data entry
I

ntegration with  third party tools

Connecting online with bank accounts
Automatic update, backup, and better security
Accurate overview of the company's financial progress in real-time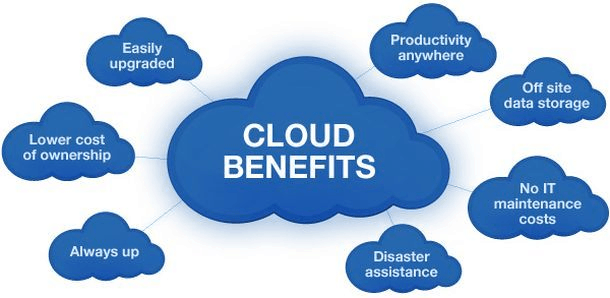 A recent statistic shared by the Chartered Institute of Management Accounts highlighted these benefits, which helped people to decide to shift their accounts on the cloud with better data security.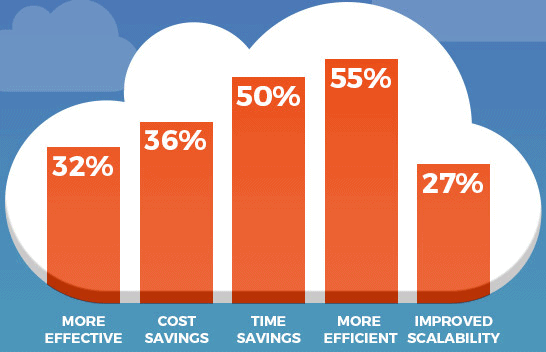 7. How Can I Ensure Data Security
Data security is one of the essential points to consider when moving to the cloud. Although the cloud offers excellent security, you should also try your best to avoid mishappenings and insider threats.
Some of the steps you can take to ensure data security is via-
Making sure to have a local backup
Avoiding storing sensitive data on the cloud
Trying to apply a reliable and robust password
Keeping a check on the security of your account once in a while
Using methods like encryption to avoid any data, info loss
Other data security measure worth the price that we ensure are these:

8. Will Cloud Accounting Save the Firm's Money
Most businesses go for cloud accounting because it helps them save expenses that do not happen in traditional accounting. Cloud accounting helps in saving the extra expense on the processes with the help of:
Automatic repetitive tasks
Electronic invoicing
Credit control
Less maintenance of IT tools
The money-saving process is also assisted via these additional aspects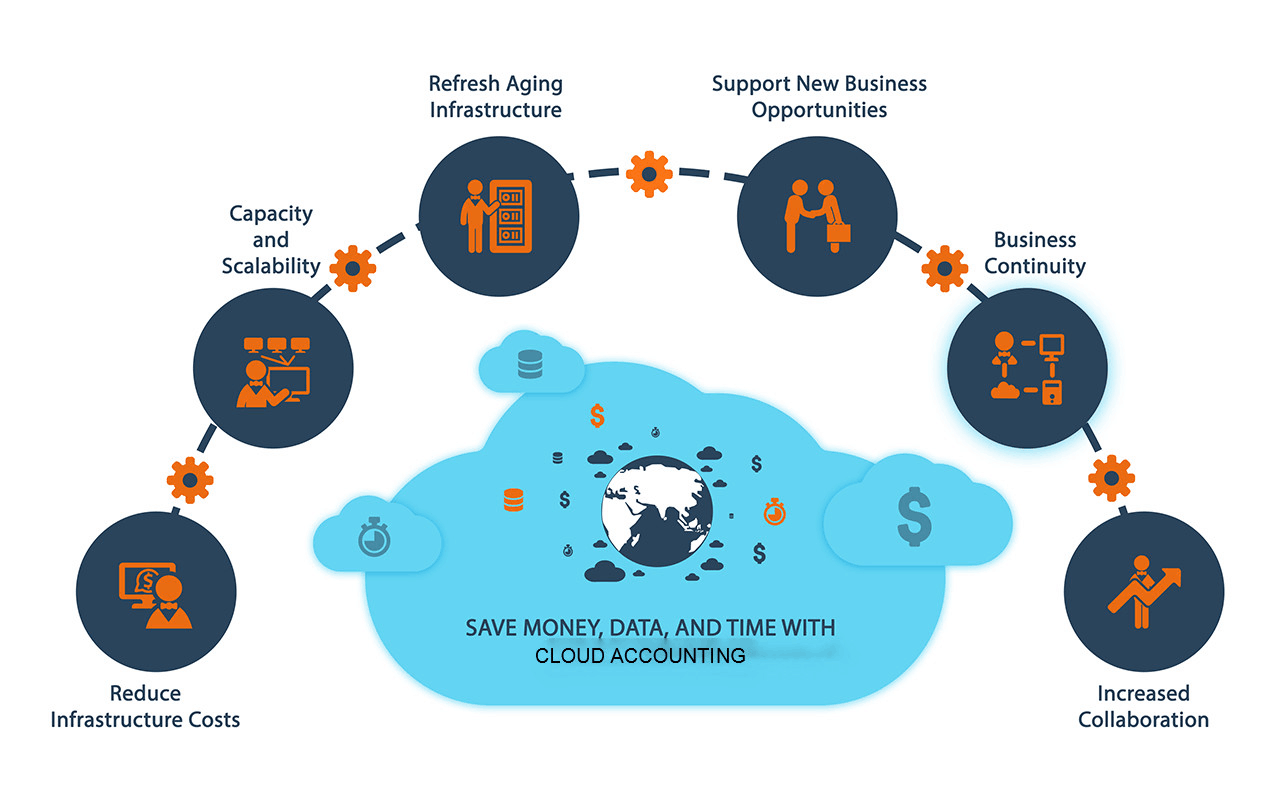 Reasons to Choose Cloud Accounting Software
9.  Major Difference Between Desktop Accounting Software and Cloud Accounting Software
The difference between desktop and cloud software lies in their accessibility. Unlike traditional desktop-based accounting, cloud accounting software provides the flexibility of anytime-anywhere accessibility to the users.  
It also allows the utility on any device, which is not the case in desktop accounting software. Below are the reasons explaining why cloud accounting is the better on-the-go solution.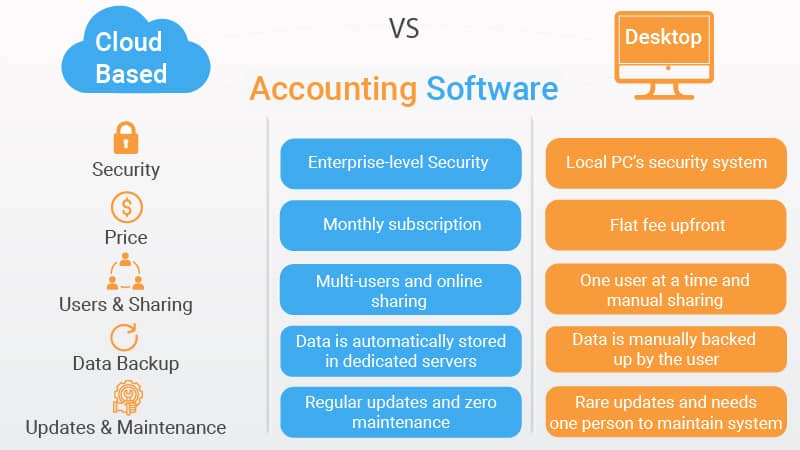 10. Why Do I Need the Accounting Software For
Many firms or individuals require accounting software for different purposes. Some need to manage the technical skills of their businesses, while others need accounting software to overlook their financial status. 
You might need one to reduce your time in invoice creation or to manage the never-ending, high-cost IT infrastructure. But the cloud-based accounting software can solve all such problems without any difficulty.
11. How Difficult is the Accounting Software to Use
It is not difficult to use accounting software due to its user-friendliness, and cloud-based accounting software is even more easy to use due to its features like automation. Some desktop-based accounting software like QuickBooks are  so easy to use that even beginners can practice easily. 
They have easy-to-understand features and do not require any expertise. The cloud hosting option is way more efficient than the desktop version and is adept at fulfilling an organization's requirements.
12. Will Accounting Software Fulfill my Firm's Requirements
Yes, your firm will benefit from the accounting software as it is a tool that helps you monitor your organization's financial conditions and record multiple transactions. . To fulfill your firm's requirements, you can expect the following benefits from accounting software.
It keeps your work up-to-date
It is easy and quick to use
Accounting software keeps your accounts and other information secure
It saves money and time
13. Will Accounting Software Save Time
Since the accounting software allows automatic completion of most tasks by computerizing everyday tasks, you can save time using them. The software automatically generates invoices and pay slips and prepares reports in lesser time resulting in speedy and efficient business operations. 
14. Who Would Help Me While I Face an Issue Using the Software
It is obvious to face issues while using accounting software. You can face issues in:
Organizing your accounting files

Projecting cash flow

Coming head first to multiple errors

Non-integrated Databases 

Accounting & Reporting
The best help you can get is from the FAQ section of the software, or you can host your software. Hosting solves most problems by providing the benefits of both the traditional software and the cloud.
15. What are the Benefits of Switching to Cloud Computing
Cloud computing allows users to access the same applications through the internet with better scalability, efficiency, security, and mobility for businesses.
Some other benefits of moving your business to the cloud are:
Cost-effectiveness 

IT simplification 

Better performance 

Smooth business operations 

Accurate and immediate business results 

Cloud Scalability 
 Apart from all this, you can grow your accounting practice using the cloud to develop your business.
General Queries Regarding Cloud Accounting
16. Will Cloud Accounting Help with Tax Issues
Yes, cloud accounting helps tax professionals to complete various tax processes through its robust features. It helps businesses with the proper functioning of taxes and eases up filing taxes at the arrival of tax season.
Cloud accounting creates:
Accurate tax estimates

Audit-proof tax reports

Ensures compliant information returns at tax times

Payment acceleration 

Reduction in paperwork dependency 
Here is a confirmed statistic answering your query.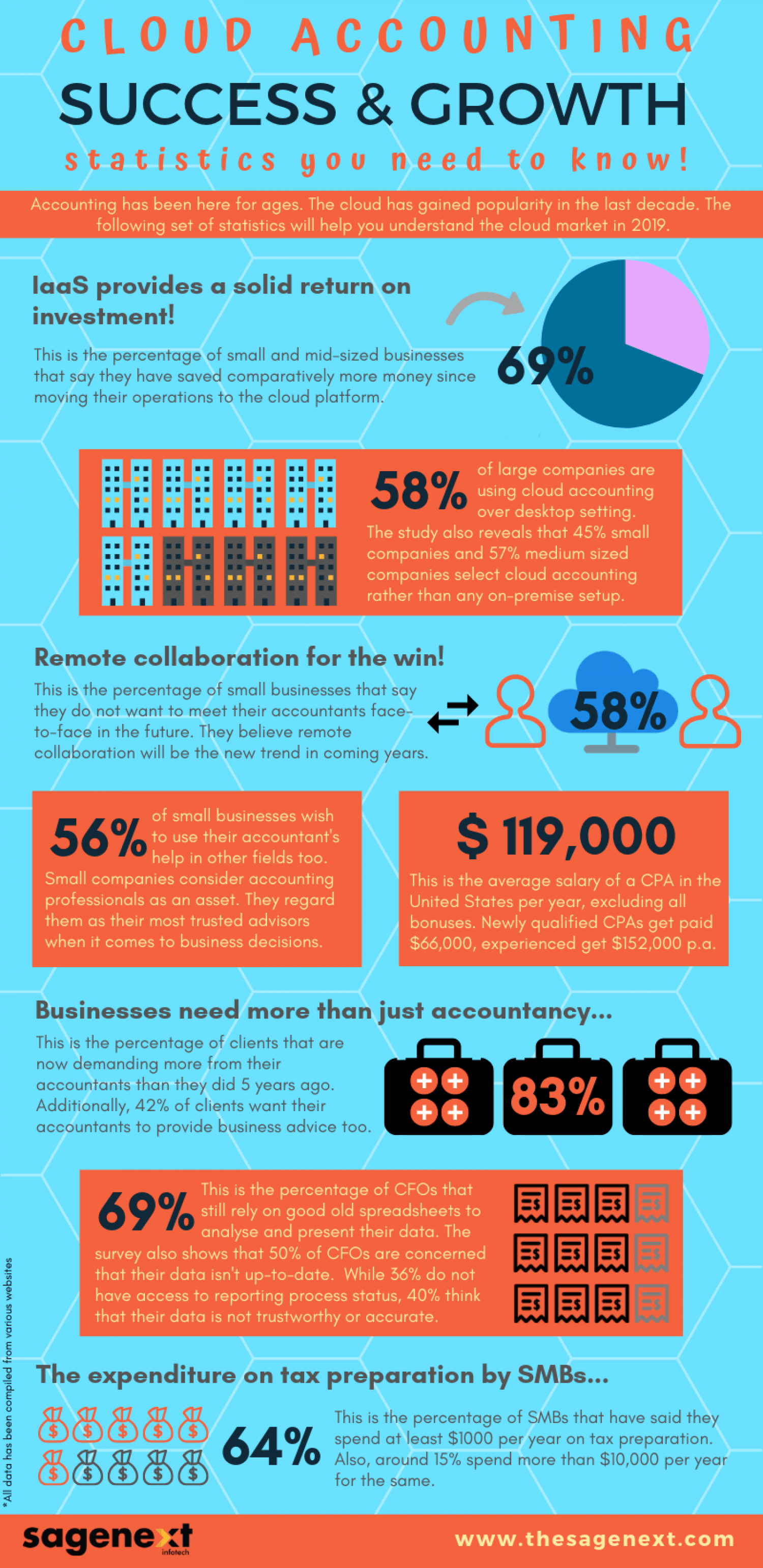 17. Which Accounting Software Should I Use and What's Its Cost
Accounting software depends on your needs. Here is a pictorial list showing the top three accounting software and their prices: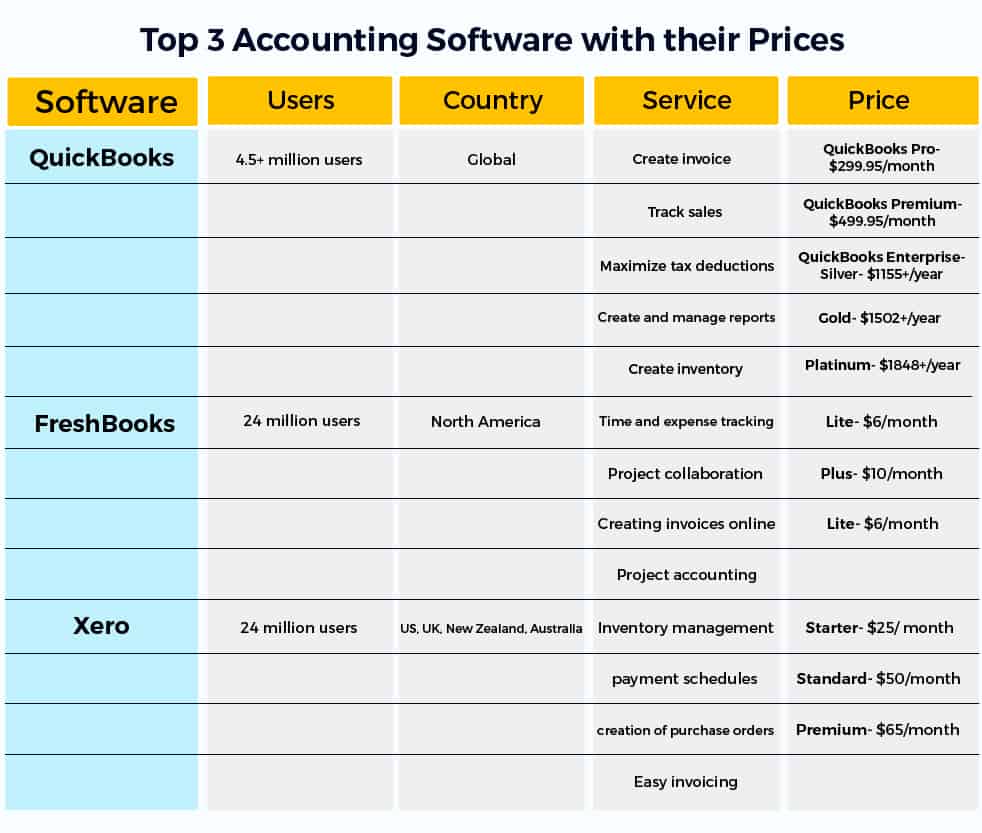 However, you can choose QuickBooks as it is one of the most preferred accounting software and comes in various editions and versions matching your business needs. You have several affordable options in the QuickBooks versions like:
QuickBooks Pro

QB Premier

QuickBooks Enterprise

QB Online 
You can get QuickBooks for accountants, starting at Rs223/month ($2.97/ month).
18. Will I be Able to Access my Accounts on Smartphones and Tablets with Cloud Accounting Software
One advantage of cloud accounting software is its flexibility with every device, all you need is an internet connection. So, you can access all your accounts and information on smartphones and tablets with cloud accounting software.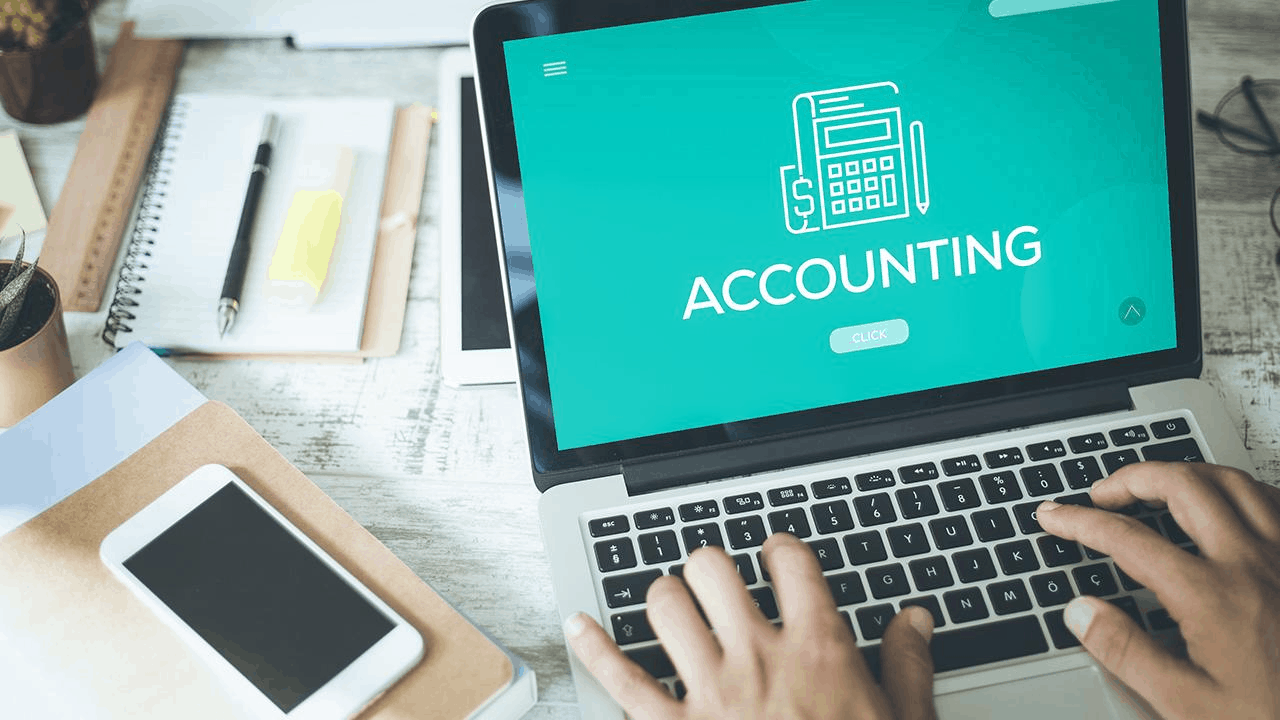 19. What Will Happen If I Don't Opt For Cloud Accounting Technologies
If you don't go for cloud technology, you will be stuck with the same work for hours or even days. Traditional accounting is laborious, time-consuming, expensive, and requires maintenance. But with cloud accounting, your work will be: 
Quick

Cost-effective 

More productive
Conclusion
These are some of the most important questions people ask before choosing cloud accounting solutions. In case you are still wondering about its benefits, learn how  cloud accounting is revolutionizing CPA practice. You can also drop a query to our support team at [email protected] or call at +1-855-922-7243 to fetch the solution.