Did you know, more than 65% of small and medium-sized businesses fail within the first five years of entering the market? Statistics that represent these failures clearly indicate several issues that cause business failure. One of the main reasons is the lack of financial planning and management.
How QuickBooks Hosting On Cloud Helps Shape Your Dream Business Idea
Unlike the old days, it is way easy to begin a business today. But because of different economical and non-economic reasons, the quantity of business failures has also increased. So, how exactly and where should you record the financial and accounting transactions?
Well, you can maintain the records in desktop software or hosted software. Certain ones like QuickBooks hosting keeps the data secure. It also allows users to enjoy real-time features like accessing files from any remote corner of the world, at any time.
From usage policies to scalability, the cloud provides unmatched flexibility to its users. It has revolutionized many industries and now more businesses are migrating to the cloud. With the cloud, entrepreneurs and SMBs can get the industry-level benefits at an affordable price.
Where there are various QuickBooks hosting service providers available in the market with the same offerings. They might be appealing for your dollar, but what are their results? How should you choose the right QuickBooks hosting provider for your business?
Confusing, isn't it? If you are looking for the right QuickBooks hosting provider, you can find the best solution with this writeup.
Here, we have prepared a checklist that you should consider before moving forward.
Beyond QuickBooks on Local System
QuickBooks Hosting: What and Why?
User Satisfaction
Uptime is Critical
Pricing
Overview of Sagenext
Benefits with Sagenext
Final Words: Aim for the Best
In this post, we are going to explore the requirement for QuickBooks hosting and what you should consider in a cloud hosting provider while hosting your QuickBooks data and application.
Beyond QuickBooks on Local System
In this quickly changing market having a constant requirement for collaboration, better productivity, 24×7 availability, and mobile access to the data, QuickBooks on the local system is no longer a choice.
Gone are the days when you had to install QuickBooks on your local systems (laptop or desktop) and work alone on the software. With its easy utility, even individual bookkeeping specialists and others from similar genres do not require working at the same time with different clients continuously. A simple example of this case is the multi-user mode with which users can switch to the cloud to get rid of the dependency on a particular device.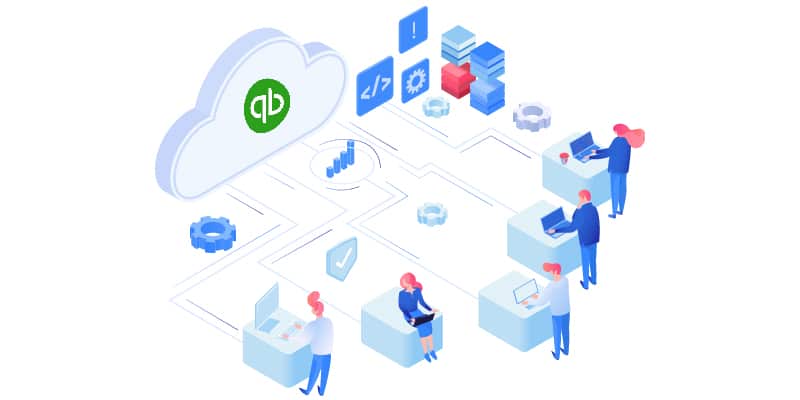 Another important driving component for choosing cloud over the desktop is hassle-free handling on areas like installation, upgradation of software and file transfer on the local system. For instance, if you upgrade your computer that has QuickBooks installed, then you also have to think about QuickBooks files, data and dozens of other desktop applications.
However, individuals signing up for QuickBooks hosting don't have to think about software and data file transfer. They also need not require thinking about the relatable tasks to be done in the background as it is constantly monitored under the supervision of hosting providers.
Likewise, the cloud has ensured collaboration and sharing to be exceptionally smooth. The work quality has been upgraded to an outstanding quality ensuring sending of QuickBooks documents or information to and fro over email does not suffer blunder or record corruption.
This is the 'cloud' age. You don't need QuickBooks installed in the local system anymore.
QuickBooks Hosting – What and Why?
QuickBooks Hosting basically means hosting the QuickBooks Desktop version on the cloud server. Cloud-hosted QuickBooks can be accessed via the internet from any geographical location. Data and records in hosted QuickBooks can be accessed by a verified client from anyplace, anytime without having to install it on a local system.
Benefits of Using QuickBooks Hosting for Business
QuickBooks Hosting makes the workflow of the businesses easier with advanced features and remote access. It maximizes business productivity with the increase in uptime, thereby, ensuring the return on investment to go up.
Here are the benefits of QuickBooks Hosting for Businesses:
No effect on the data due to system crashes: The software is hosted on the cloud. Even if the local system crashes, the business suffers no adverse effect. This is because of online hosted servers where the data remains safe.
Advanced security: The security measures such as two-factor authentication, strong password policy, and data encryption are provided by the hosting service providers, which keeps your business data secure.
Server failure has no effect as there is a cluster of servers: There are a number of servers available on the cloud hosting site, and because of it the failure of one server has no effect on the workflow.
No requirement of building a dedicated security team: There is no need for a dedicated team to handle the security of the business or troubleshoot. That lessens the number of employees and systems that increases capital.
No need for costly hardware for storage: Hardware investment is not required as everything is provided by the hosting company. The entire maintenance is done by the hosting provider themselves.
Time and Cost: Hosting the service on the cloud saves ample time and investment of a business/ company.
With the proper hosting services, you get additional benefits such as 99.99% uptime, proper customer support, and advanced cloud infrastructure. There are numerous benefits of QuickBooks Hosting for Business and that is why it should always be preferred.
Customer Satisfaction
According to YouGov, 78% of customers in the United States read online reviews before making a purchase decision.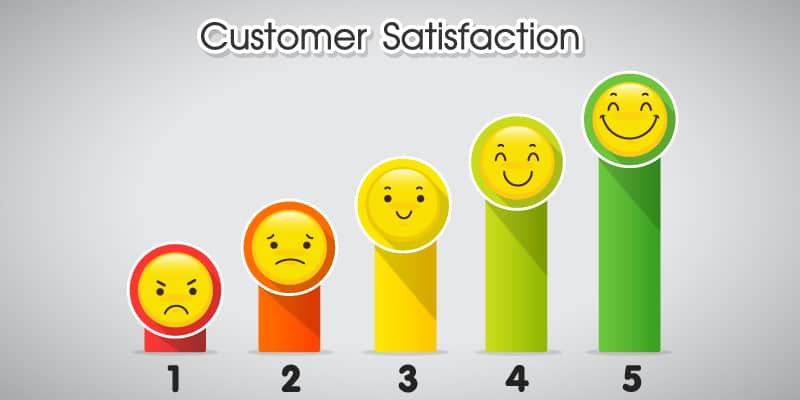 According to that, when you decide to buy QuickBooks hosting services, it is necessary to consider an important fact. You should not only see what the hosting provider has to offer but also find out if the real clients using the services are satisfied with the service or not. With this analysis, you can make a better decision about choosing QuickBooks on cloud services.
To decide the cloud provider's services, check out the reviews and testimonials of existing clients who have been using their QuickBooks hosting services. This will help you understand whether the provider is effectively providing a better user experience and cloud services to their clients or not.
You can use sites such as Serchen, Google Business Listing, Facebook and testimonial page on the company website to know the rating and reviews for their services.
The Importance of Uptime
Uptime is the most important factor when it comes to business productivity on the cloud. The use of cloud hosting solves almost all the local server issues that affect it. Though the affordable pricing of the cloud subscription is appropriate, one should not rely on hosting providers having less uptime. This could lead to lesser business productivity and degradation of the organization revenue.

Uptime ∝ Productivity ∝ ROI (Return on Investment)
It is highly suggested that you choose a hosting with at-least 99.999% guaranteed uptime, which is also a cost-effective choice. The table below compares the value of different 'Nines':
| | | |
| --- | --- | --- |
| Availability Measure | Downtime Per Year | Downtime Per Week |
| 90% (one nine) | 36.5 days | 16.8 hours |
| 99% (two nines) | 3.65 days | 1.68 hours |
| 99.9% (three nines) | 8.76 hours | 10.1 minutes |
| 99.99% (four nines) | 52.6 minutes | 1.01 minutes |
| 99.995% (four and a half nines) | 26.28 minutes | 30.24 seconds |
| 99.999% (five nines) | 5.25 minutes | 6.05 seconds |
| 99.9999% (six nines) | 31.5 seconds | 604.8 ms |
Credit: Wikipedia
Pricing
Pricing is only one of the major factors amongst other vital nuances when it comes to taking the plunge of QuickBooks cloud hosting. Monthly pricing for QuickBooks Hosting starts from $33 to $59.
Now, if you are ready for QuickBooks hosting services, then you will need to choose the right hosting provider. Choose the company having a partnership with the best data centers and IT infrastructure providers and providing the best hosting services to its customers.
Now, let's see what benefits you get with QuickBooks Hosting from Sagenext which makes us a reliable hosting provider worthy of your consideration.
Overview of Sagenext
Sagenext has a wide customer base serving thousands of CPAs, Accounting, Bookkeepers, Tax Professionals, small business as well as large enterprises. The company is based in Georgia, USA.
Since 2009, Sagenext has concentrated on providing application hosting services and has built up an impressive brand reputation. Today, it is a leading provider of tax software and application hosting in the accounting industry.
Sagenext Won QuickBooks Hosting Award
We are the winner of the Premium Usability 2019 Awards by FinancesOnline in the accounting software category. Along with being recognized as one of the top VARs in 2019 by Accounting Today, we have also been appreciated with the esteemed Rising Star 2019 award. Such benchmarks speak volumes about our quality of services, technical expertise, and professionalism.
Customers love Sagenext because we are authentic, responsive, courteous, competent and agile. You can ask for a list of happy clients near you or check for our Google review.
Benefits of Hosting QuickBooks with Sagenext
Technical Experts At Your Service Around-the-Clock
Universal Accessibility With Device Independence
Complete Data Security At All Times
Flexible Pricing To Suit The Needs of All The Customers
No More Lagging Behind In Competition
Work In Collaboration- A Real Possibility
Read detail here: Why Choose Sagenext As Your QuickBooks Hosting Provider
Final Words: Aim for the Best
If you are ready to find a great QuickBooks hosting service, this is the inside and out audit of a solid framework. The above info will help you to figure out which provider you can trust with your QuickBooks data and applications.
So, what do you think? How would you rate QuickBooks Hosting service? Share your opinion below in the comment section.