Table of Contents
QuickBooks Desktop Pro is one of the most-used accounting software designed for SMBs. By this, users can easily manage their expenses, trace business financial health, and be tax ready. It enables you to make payments and deposits, run payroll, and track invoices all within one platform.
Well, There is constant confusion between on-premise and cloud-based solutions. Similarly, we have come across numerous queries by users for- Is QuickBooks Desktop Pro Cloud-Based? Although, QuickBooks Desktop Pro is not a Cloud-Based Solution, yet you can add the cloud capabilities by hosting the solution on cloud servers to robust the functionalities. How?
To know how you can migrate QuickBooks Pro to a cloud from a traditional solution, read this blog until the last line.
How to Host QuickBooks Desktop Pro
Any QuickBooks application of your choice can get hosted on the cloud by installing it on remote servers.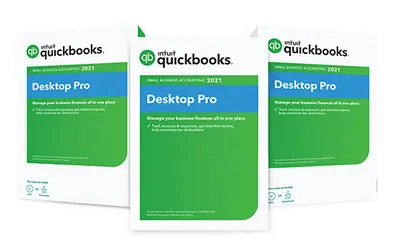 QuickBooks software can be hosted on the cloud by following these simple steps:
Firstly, Choose a reliable hosting provider as per your needs.

Either use an existing license or purchase a new one to share with the hosting provider.

Install the software-licensed copies on the service provider's servers.

The QuickBooks cloud user is given access to the server over the Internet with the below configurations:

Apply security procedures to secure the application.

Set up a connection between the end-user device and the server using Remote Desktop Protocol (RDP), configured to log in by the desired user.

The server is customized to be accessed by any device having internet connectivity.

The user can then access and work on QuickBooks Desktop Pro through RDP or a web browser. All the changes made on QuickBooks Desktop Hosting get saved automatically.
Benefits of Hosting QuickBooks Desktop Pro on the Cloud
There are multiple benefits of QuickBooks Desktop Pro Hosting on the cloud. It provides automated updates, team collaboration, data security, automatic data entries, effortless file sharing, etc.
No small or mid-sized business wants to spend extensively, but hosting QuickBooks Pro on the cloud is affordable and has multiple benefits:
1. Team Collaboration
The team can remotely collaborate and work together no matter whether they are at the workstation or not. It is one of the advantages of hosting your accounting software on the cloud. 
Multiple authorized users can access data from different locations. The users can edit, review, and analyze vital files.
2. Integration with Third-Party Software or Apps
Almost all accounting software has some limitations, easily fulfilled with other accounting software or apps. It is the reason why various third-party apps or add-ons got add-on to the software. With this, accountants enjoy much more integrated work experience. 
Plus, it gets less time-consuming with third-party app integration tasks such as time tracking, report making, and creating bills.
3. Effortless File Sharing
Cloud eliminates the need to share files via email. 
Sending out emails can consume time. Yet, the cloud-hosted QuickBooks software shares files with other users simultaneously, and you enjoy a seamless file-sharing experience.
4. Reduced IT Expenses
If you decide to host QuickBooks Pro or Pro Plus on the cloud, then the expenses of an IT team are cut off. Your server maintenance is managed by the cloud-based hosting providers saving you money.
Also, the accounting staff does not have to worry about IT resources and can focus solely on accounting operations.
5. Scalable Plans
No business can remain in the same condition for the whole financial year. During the tax season, accounting firms get a large influx of customers. 
If your firm uses cloud accounting, you can upscale your plan and get more resources during tax season.
You can also downscale your plan when you get a limited customer influx. So this feature of cloud accounting makes your accounting firm more flexible than the other competitors.
6. Business Continuity and Disaster Recovery
Hosting your desktop-driven applications on the cloud has one highly useful benefit for business owners around the world. When you adopt cloud-based QuickBooks Desktop Pro, it ensures business continuity and you don't lose your data in times of disaster or emergencies. 
Small businesses often don't have expanded resources to rescue or recover their data from disasters. That's why it is preferable to go for cloud-based QuickBooks Desktop Pro where service providers backup your data at various locations and enable you to access it anywhere-anytime.
Choose the Right QuickBooks Hosting Service Provider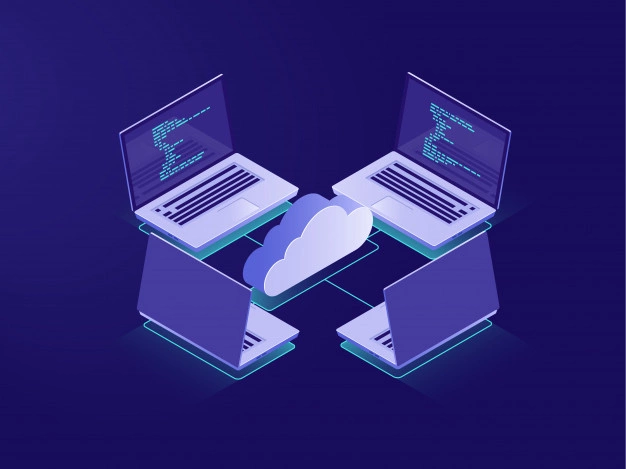 No matter which QuickBooks cloud version you choose, the performance mainly depends upon the cloud-based hosting providers. You should know about the services that highly reputable QuickBooks cloud hosting providers deliver:
1. Free Trial
Some hosting providers offer free trials to match customer expectations. Hence always choose the service provider that gives free trial to confirm whether they provide the promised high-performing server or not. So as to run your business in a long term with reliable providers.
2. Automatic Data Backups
Cloud-Based hosting providers give automatic data backups. But you need to consider the storage, recovery time, and whether they can give you an extension in some cases or not.
3. Customer Service
Good customer service is important since you will be trusting a hosting provider with all the technical support. The technical support team should:
Offer 24 x 7 customer support.

Have good technical skills and low response time.

Remain available via email, chat, and phone.
4. Data Security
Accounting data is very critical for business, so the QuickBooks hosting provider must take undertake security measures such as:
Firewall, antivirus, multiple-factor authentication.

Multiple data centers are in different locations, so your data is safe; in case of a natural disaster.

End-to-end encryption.
5. 99.9% uptime
Downtime is inevitable, but responsible cloud-based hosting providers will give out their downtime information, and reputable hosting providers have 99.9% uptime.
6. Server Performance
The work of an accountant is fast-paced, so the accounting software should run without lags. Hence, server providers must use HPC (High-performance Computing) servers.
7. QuickBooks Version
Always choose a hosting provider that can host all versions and editions of QuickBooks so far. Someday in the future, when you switch from one version of QuickBooks to another, you don't need to contact a different hosting provider.
8. Customer Review
Always check the past reviews of the hosting provider for any cloud service. The reviews are easily available on every social media platform or if you want more accuracy, then Google reviews are the best option.
9. Data Centers
Always go for the hosting providers that can host your QuickBooks in tier-3 and 4 data centers with a secure location so that your data stays private, safe, and untouched from outside and inside threats.  
Conclusion
To conclude, always remember to choose the best hosting provider for your QuickBooks Desktop Pro to get maximum performance from the solution. If you are satisfied with the software and want to purchase it from the best solution provider, or even want to host it on a cloud based environment, feel free to contact us.
We are an Intuit authorized QuickBooks Solutions Provider and are dedicated to selling genuine Intuit products. You also avail expert consultations on which Intuit versions fit best to your business needs, and with our QuickBooks accountant desktop support, application setup support, and round-the-clock technical support, we serve our clients with the highest quality standards.