What is the QuickBooks Error 350 and How to Fix it?
QuickBooks Error 350 occurs majorly when users try to connect to a bank or bank's credit card account in the Online Version. You might face difficulties like accessing bank feeds from your bank account or while matching the security questions. Similarly, QuickBooks Error 350 in QuickBooks Desktop indicates an expiry or updated connection with the bank. Below are the list of causes of Error 350.
Causes of QuickBooks Error 350
Server downtime due to maintenance based issues.
Unstable connection between QuickBooks and banking servers.
Damaged or corrupt company files.
Expired connection getting updated by your bank.
Old connection stopped working.
We advise you to analyze and perform processes that are given below to fix your application error. Doing this will resolve any minor or temporary glitch, giving you a seamless experience of the application.
Note: Sometimes QuickBooks asks you to update your information once every 18 months, while other users might demand to reconnect every 90 days.
Methods to Fix QuickBooks Error 350 in QuickBooks Desktop
These methods can be used for fixing QuickBooks Error 350 in all the QuickBooks Desktop Versions; QuickBooks Pro, QuickBooks Premier, and QuickBooks Enterprise.
Method 1. Rebuild Data and Verify
Go to the left side panel and navigate to the File menu.
Select the Utility tab and click on Rebuild data.
When the pop-up appears, click on the OK option and select a location to Save and Create a backup of the Company Files.
Note: It will take a few minutes to rebuild the data; once finished, a notification will appear to view the results.
After rebuilding the data successfully, follow the below-mentioned steps to verify data: 
Move to the File menu and go to Utilities.
Select Verify Data and run the tool.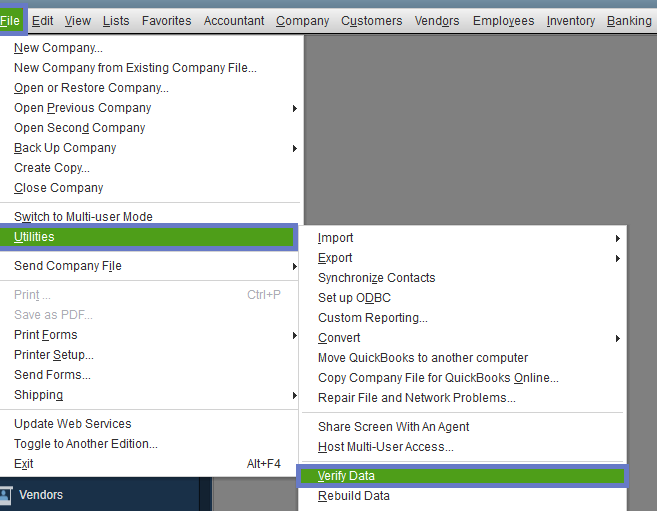 Let the tool check the file for identifying any data issues.

If QB finds any issue with your company file, click on Rebuild Now.
Method 2. Find out the Error in QuickBooks Log File Manually
Go to the QuickBooks homepage, press F2, and run the Product Information.

Now, tap on F3 to enter the Tech Help.
Move to the Open File.
Find the log file, then click Open.
Search for the error message and the transactions due to which the error is caused.
Method 3. Re-establish the Connection between the QuickBooks and your Bank
Move to Banking and select the account which has the QuickBooks Bank Connection Error 350.
Follow the link with the message "Sign in to your (bank's name)," and tap on it.
Enter your Online Banking Information.
Choose all the accounts that need to be linked with QB.
Hit the Continue. (The "OAuth" window will quit after this step.)
Select Update to ascertain the transactions that get downloaded to the application.
Method 4. Manually Update your Account to solve PNC Bank Connection Error 350
In QuickBooks, go to the Banking section from the left menu.
Click on Update on the Banking page.
If you're asked, type the Multi-Factor Authentication (MFA) information.
Select Continue Update.
Methods to Fix QuickBooks Error 350 in QuickBooks Online
Error 350 may appear when you try to access the Banking menu, the connection expires or gets updated by the bank. Thus you can fix the Error 350 by reconnecting your QuickBooks account with your bank account.
Method 1. Reconnect QuickBooks with Bank Account
The QuickBooks account and bank account reconnection process is as follows: 
Open your QuickBooks application, then click on Bookkeeping>Transactions>Banking, or go to Banking.
Click on Bank accounts.
Choose the blue colored square bank icon so that you can select the account you want to reconnect.
Select the Sign in link.
Enter your user ID and password to sign in to your bank's website.
Choose the accounts from which you want QuickBooks to pull transactions. After that, click Continue.
When you're ready, click Update to get your bank's most recent transactions.
Method 2. Clear your Browser Cache
 1. Clear Cache in Firefox Browser
Go to the History tab and Clear recent history.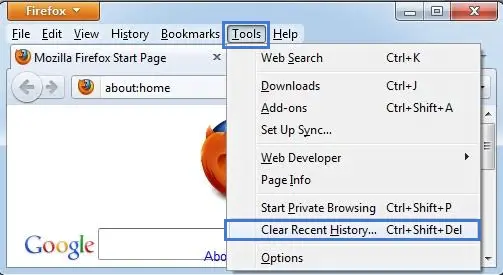 Choose to clear all cache and junk files.
Tick mark Cache in the drop-down and Close firefox.
Restart your browser.
Check whether "We Weren't Able to Show Your Payroll Info" error is fixed or not.
2. Clear Cache in Internet Explorer
Tap on the Gear icon and select Safety.
Select on Delete Browsing history and uncheck Preserve Favorites website data.
Run the temporary Internet Files and Delete.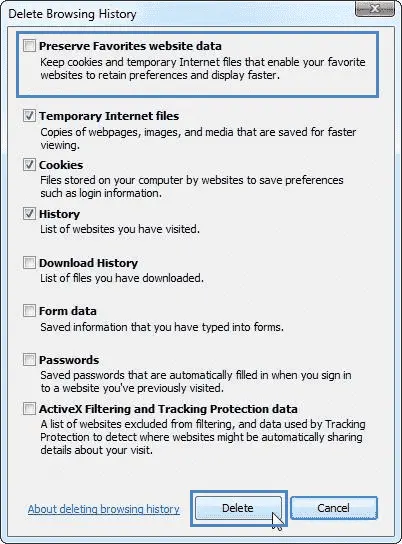 3. Clear Cache in Google Chrome
Tap on three menu dots and select History.
Choose Clear Browsing Data and make use of obliterating to select the beginning of time.
Finally, select Clear Browsing Data.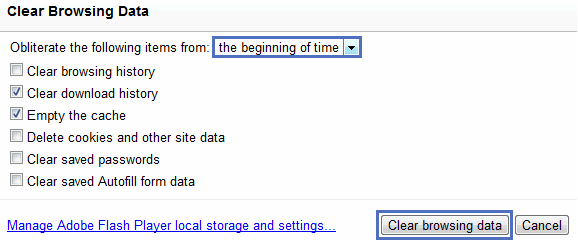 4. Clear Cache in Safari
Click on Preferences in Safari.
On top of Window choose on the Advanced.
Click on the Show Develop menu located in the menu bar.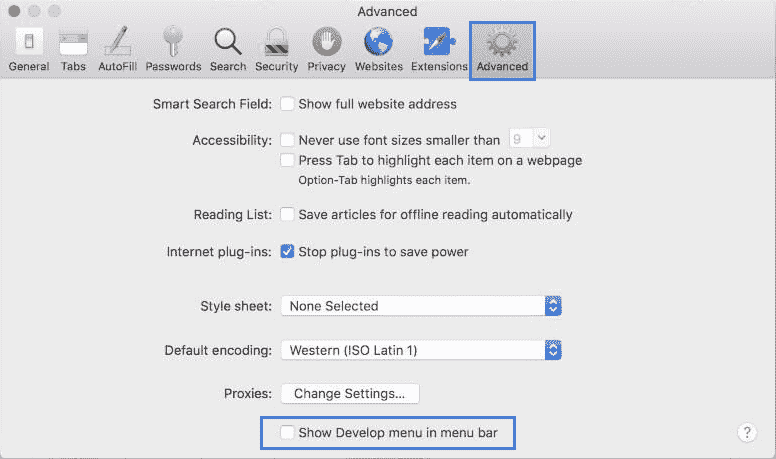 Click on Develop and finally Empty Caches.
Close all windows opened in Safari and restart it. Sign in to QuickBooks Online to see that the "We weren't able to show your payroll info" error is resolved.
Conclusion
We at Sagenext try to provide the best troubleshooting methods to help users combat their QuickBooks-based errors, including Error 350 QuickBooks. Feel free to contact us at 1-855-922-7243 or mail us at [email protected]. Sagenext Infotech for reliable QuickBooks hosting services. We assist CPAs, accountants, and small and medium-sized businesses manage their accounts book securely.
Facing Issues?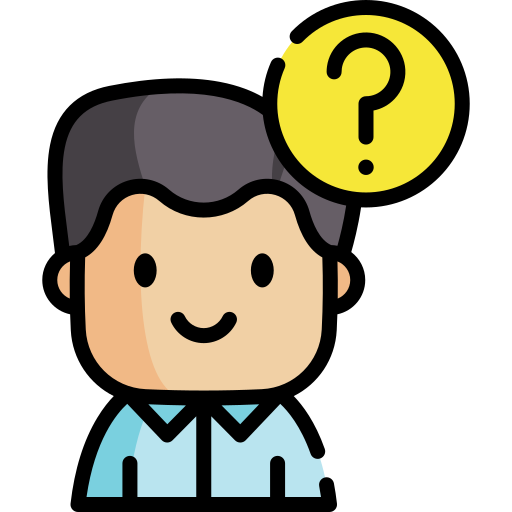 Submit Your Queries